U.S. News Ranks
By Natalie Mahn on Sep 30, 2021 in Senior Living
Selecting the right senior living community isn't always easy. Whether you're exploring communities for yourself or a loved one, it's challenging to know which will be the best fit.
So in an effort to help consumers make better decisions, U.S. News & World Report has launched a "Best Senior Living" initiative. The well-known publication will rate U.S. senior living brands, ultimately curating a list of trusted communities.
Set to be released in the first quarter of 2022, this will cover individual independent living, assisted living, memory care and continuing care retirement/life plan communities.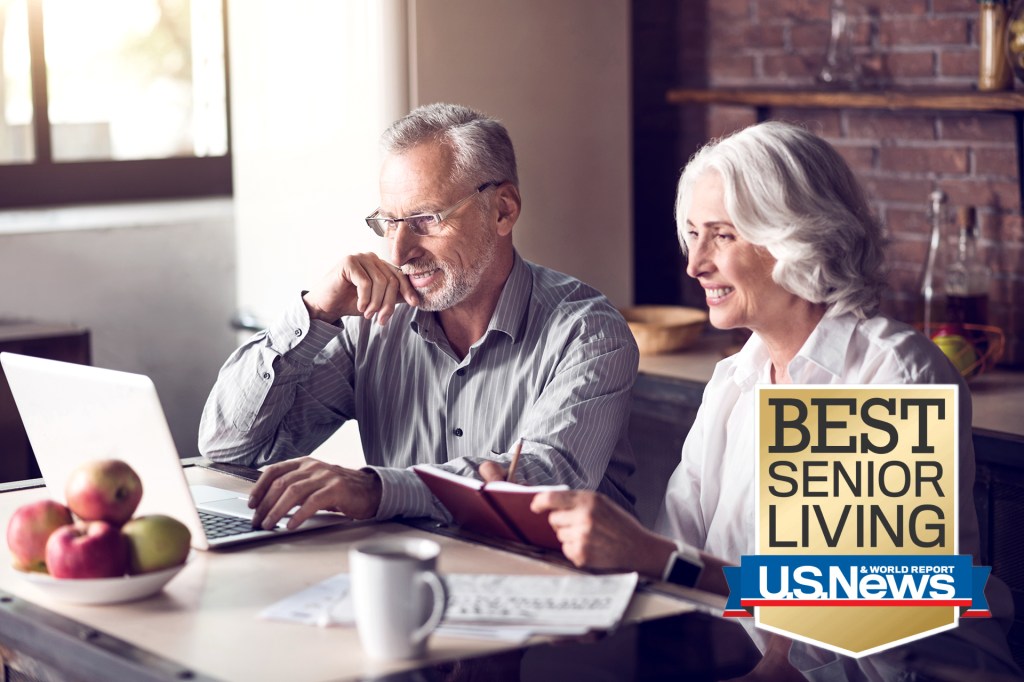 Meet the "Best Senior Living" initiative
Best known for their lists of hospitals and colleges, U.S. News & World Report is entering a new arena — senior living. And unlike their "Best Nursing Homes" ratings, which incorporates data from public sources, "Best Senior Living" will survey residents and families from participating communities.  
To conduct the surveys — between now and the end of 2021 — U.S. News has partnered with Activated Insights.
Coming from the 2,500-plus communities who have already pledged participation, C-suite executives shared their input in the program's early stages. Others who gave advice include Argentum President and CEO James Balda, NIC President and CEO Brian Jurutka, NIC Co-Founder and Strategic Adviser Bob Kramer and LeadingAge President and CEO Katie Smith Sloan.
U.S. News has already incorporated feedback, with one change being the results for CCRCs will now be presented in two categories — entry fee communities and rental communities.
How to participate
For communities looking to participate, the first step is taking part in the survey. Crafted for residents and families, the survey includes assisted living CoreQ questions developed by the National Center for Assisted Living. Additional questions will focus on dining, management, services, amenities and more.
There is a registration fee, which covers Activated Insights' administration of the survey and related costs:
$995 for providers with fewer than 1,000 residents
$1,495 for those with 1,000 to 5,999 residents
$0.25 per resident for providers with 6,000 or more residents
Although participation allows communities to be evaluated, it doesn't guarantee recognition. For those that earn the recognition, they'll receive branding elements to utilize in their marketing efforts, plus the ability to share U.S. News' quality assessment with prospective residents and families.
We look forward to seeing the first round of "Best Senior Living" communities come 2022. To learn more about the initiative, head here. For details on how Yardi supports providers across the scope of senior living, explore our product suite.