CRE Diversity
By Lee Ann Stiff on Sep 6, 2023 in Events, News
Realcomm's August two-part webinar series, Celebrating Women and the Diverse Voices in CRE, highlighted the talent, thought leadership and unique mindsets that have enhanced commercial and corporate real estate as more women, minorities and diverse thinkers fill executive leadership positions and advanced technology roles as well as facilitate key vendor partnerships.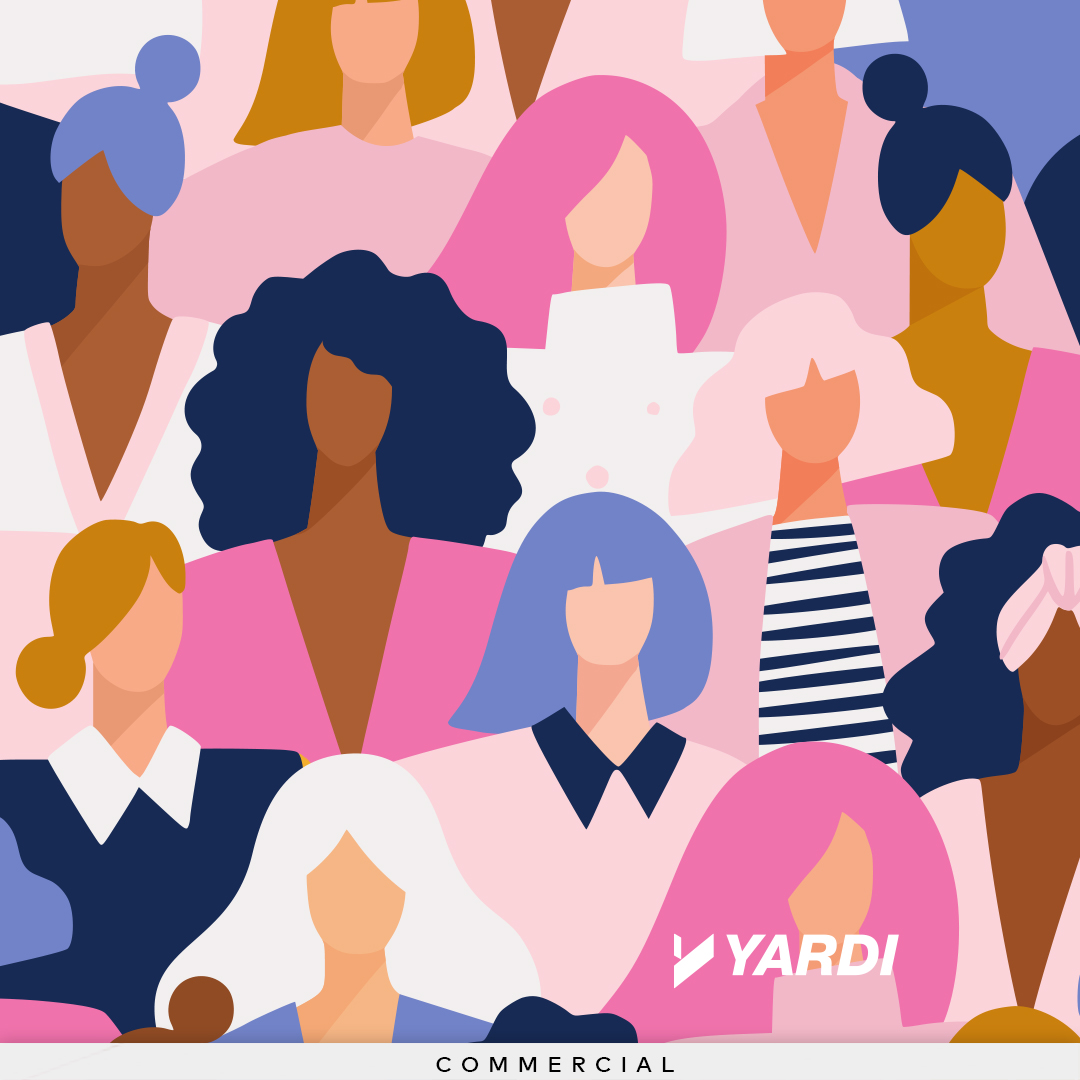 Insights on career paths and navigating challenges
In session one, Leadership, Diversity & Evolving Company Cultures, the executive-level women panelists talked about how workplace culture reflects the values of company leadership and can shape employee interactions as well as promote motivation and loyalty. With new voices in the leadership space, the panel discussed changes in leadership modeling, evolving workplace challenges, the critical role that mentorship plays and how companies are attracting new talent.
A big theme among the panelists' stories of their personal journeys was about receiving mentorship and support and becoming a mentor themselves to help other people advance and open up opportunities. Further, working with good leaders taught them how to become good leaders. Another common theme was about advocating for yourself. Hope Dunleavy, enterprise managing consultant at RealFoundations, stressed the importance of reaching out, being authentic and sharing your story while also listening to others' stories. The panel agreed on the importance of creating community for support — such as joining (or creating) a women's group in your organization, which Kelly Soljacich, senior vice president of LaSalle Investment Management, recommended. Veronica Unnikrishnan, partner and senior vice president of innovation, sales and marketing at 5Q Partners, commented that choosing the right organization and positions that will lift you up "is where the magic happens" and will help you grow and develop your career. Further advice included choosing the best opportunity over the most money is a wise decision in the long run.
Business, technology and transferrable skills

The successful partnership between business and technology has always been key to achieving desired business outcomes in any organization. Opportunities to contribute to technical advances in the CRE industry have been rapidly evolving and becoming more inclusive.
In session two, Technologies That Are Shaping the Industry, the all-woman panel of engineers, innovators, data scientists and technical vendor partners— including Yardi's Patty Evans, revealed their journeys in challenging established norms, forming alliances, breaking barriers and achieving excellence. A few of the speakers, including Abigail Shockley, director of enterprise data at RPT Realty, described themselves as "accidental technologists" who came from the academic world and other backgrounds, including environmental science, political science, financial services and electrical engineering.
Karen Jalon, vice president, sustainability, energy and smart technology at Cadillac Fairview, expressed her early passion for achieving sustainability in the built environment and driving change, as the journey continues with smart buildings, ESG initiatives and creating a more sustainable future. She also said she felt different, being a woman, in the early days of her career and shared an "aha!" moment that came after a 360 review, when she was given feedback to "let her light shine through and be her genuine self," which increased her confidence and made more wins possible.
Lisa Gibbons, director of customer success for Accruent, talked about transferrable skills from her previous career in finance and how she helped create a culture of diversity in her current role. She highlighted the benefits of an Insights Discovery program at the company, which revealed her own communication style and how she and her team wanted to be communicated with — with the understanding that there are many different and effective communication styles.
Vidhya Balakrishnan, vice president of software engineering at JLL Technologies, started her career around Y2K as an immigrant and is also a neuro leadership coach for a program designed around neurology and brain-based conversations to get the best results from your team. She remarked that we all grow by learning from others, that biases can be unconscious for people and, "how do we change the thinking to get to the 'wow' moment?" She also talked about advancements in AI and that it's an exciting time to be in the CRE space.
Yardi's Patty Evans, industry principal for the Aspire innovative training and experiential learning platform, started her professional journey as an environmental scientist with a focus on urban planning, and talked about her early exposure to the use of data to inform decision making — and understanding the impact of those decisions on communities. Passionate about learning and lifting people up, she is focused on using tech to build engagement and is currently working on embedding training into employee's daily workflows. She commented, "my motto is 'service above self,' and I'm grateful to my mentors who have helped stretch and strengthen me, giving me a lasting model that I can use to provide mentorship to others."
Takeaway advice from the panel
Following are comments that the panelists offered when asked for parting advice:
"Play the movie forward" and understand the long term, far reaching consequences of your efforts
Establish trust with your business partners and ask, "how do we make things better?"
Find your work-life balance — you can have it all, but perhaps not all at the same time
Put in the work, the time and the effort — you have to ask for and also earn what you want
Know your superpower and be picky about the teams you choose to be a part of
Your environment and people around you matter — seek out those trusted team members
Being very competitive and working harder can leave people behind and limit outcomes — be sure to work at the right pace and involve other people for better outcomes
Realcomm moderator Chuck Niswonger wrapped with a comment that listening to these inspiring women who are making a difference in CRE reminded him that a career is a journey. Learning to speak up, serve and lead, letting the heart be a teacher and being true to yourself, results in wins in both one's personal life and in the professional space.
Visit the Realcomm website to access the complete webinar recordings.