2016 Real Estate Trends
By Cutright Elizabeth on Dec 18, 2015 in News
For both the residential and commercial real estate markets,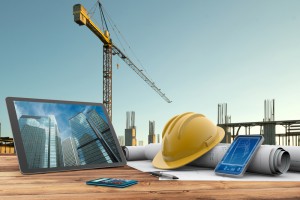 2015 brought questions. Would interest rates rise? Would Millennials buy? Would the market keep rising, or are we on the verge of another bubble?
As the year draws to a close, these questions remain, though the prevailing mood is optimistic. While the overall market continues its upward climb, moderation has taken hold. It's clear the gains and price inflations of the past 12 months are giving way to gradual increases, better credit scores and (slightly) upward momentum.
In October, PricewaterhouseCoopers and the Urban Land Institute (ULI) released their annual Emerging Trends in Real Estate report. With an eye towards predicting anticipated real estate trends for 2016, the report's authors conducted over 400 interviews and collected almost 1500 responses. Participants included investors, fund managers, brokers and consultants.
The report's overall mood? Cautious optimism.
"You can never forget about cycles," declares the report, "but the next 24 months look doggone good for real estate."
Commercial Uprising
For the commercial real estate market, positive employment numbers are spurring demand for business centers and high-rises. In New York City, for example, over 9.7 million square feet of office space will be added in the next year – an increase unseen in the city for over two decades.
The ULI report authors believe that many of these new commercial spaces will include innovative, modern designs created to lure young, in-demand talent. A combination of "entrepreneurial innovation matched up with industry acceptance," these buildings will dominate a small, but influential corner of the commercial real estate market, pushing projects and encouraging investment.
In order to capitalize on this trend, commercial real estate executives will need to be able to analyze property data, control budgets and make future projections quickly and accurately. With an end-to-end, commercial property management platform like Yardi Voyager Commercial, commercial real estate owners, investors and developers can efficiently manage operation strategies and maneuver funds and resources effectively and profitably.
The Rise of the Second City
Though New York City and San Francisco are real estate behemoths casting large shadows across their respective coasts, their more humble neighbors will soon steal the spotlight. Deemed "18-hour Cities" in the ULI report, these smaller metropolises are beginning to experience population growth and increased commercial real estate investment – a trend the report anticipates will only grow stronger in the coming year.
Hot markets like Austin, Denver or Charlotte, along with mid-sized townships sitting along the borders of Dallas, Atlanta and Seattle, can trace much of this commercial activity to the addition of "round-the-clock" businesses. Restaurants, shops and other professional services are beginning to expand their hours of operation from the standard 12 to 18 or more.
For potential residents, access to all the amenities of a larger metropolis like New York City at a more affordable price is attractive. The ability to strategically market to disaffected city-dwellers will be essential to capitalizing on this migration trend.
One way real estate professionals, property owners and managers can take advantage of renewed interest in their area is to leverage dynamic, multi-channel marketing with tools like those offered by RENTCafe®. With the RENT Café®, users will be able to entice prospects and retain current residents with marketing campaigns precisely fashioned to highlight the benefits of moving to these up-and-coming second cities.
Slice of the Suburbs
With all the excitement surrounding the urban real estate market, you'd think the suburbs would be slowly fading into oblivion. Instead, multitudes of Millennials are migrating to the outskirts of town. As this generation finally ages into marriage and family, many of those young urban hipsters will soon be trading in their rented lofts for suburban homesteads.
They won't just be embracing the dream of the white picket fence. These young home buyers will be following the job market. Almost 85% of new employment opportunities continue to be "located outside the center-city core" according to the report.
"That's the basis for the optimism for the suburban future," the report's authors conclude, predicting that overall the suburban real estate market will experience a significant surge in residential property purchases and even commercial building investments. The biggest upswing will combine the best of urban and suburban areas.
One powerful way to appeal to this new generation of suburban renters is by leveraging regional, home-specific information and automatically responding to prospect inquiries with the Yardi Voyager™ Single Family Homes Module. The ability to combine analytic reporting of real-time data, like rents, conversion ratios and vacancy rates facilitates better property management of standalone properties.
Green and (LEED) Gold
A trio of factors – growing popularity of urban agriculture, an increase in infrastructure spending, and a reduction in parking lot construction – will enhance sustainability initiatives in many parts of the country. As part of a "creative adaption of inner-city uses," the ULI authors anticipate "a coming wave of innovative uses for urban land."
Many of these new projects will find funding through a steady influx of capital. As of June 2015, total acquisition volume was up 24.6% over last year, accounting for $497.4 billion poured into investment markets). Experts expect that trend to continue, driving money into the renovation and rehabilitation of older properties, including senior housing, data centers and medical offices.
With increased funding for senior housing and medical offices, investors and property managers in the senior care and housing industry would do well to focus on combining property management with resident care services is key. The Yardi Senior Living Software Suite™, for example, eliminates the gap between property management and clinical services by combining resident care, finances and operations on a Web-based platform. Streamlining all the elements involved in managing senior living facilities will allow operators to nimbly adapt to upcoming trends and to seize new opportunities – something everyone in real estate will be looking to do in the year to come.