Apartment Reviews
By Elle Schantz on Jul 8, 2022 in Marketing
Online apartment reviews are an important way for potential renters to get a feel for your community, and it's critical to have them on your website. In addition, reviews directly impact how your website appears in a search. In fact, it's estimated that reviews account for 17% of the ranking factor for the Google 3-pack of local listings!
A June 2022 survey from RentCafe.com revealed that over 60% of Gen Z renters consider ratings and reviews most of the time when searching online. But it's not just Gen Z. The NMHC 2022 Renter's Preference Report found that 69% of prospective renters looked at ratings and reviews when searching for an apartment community.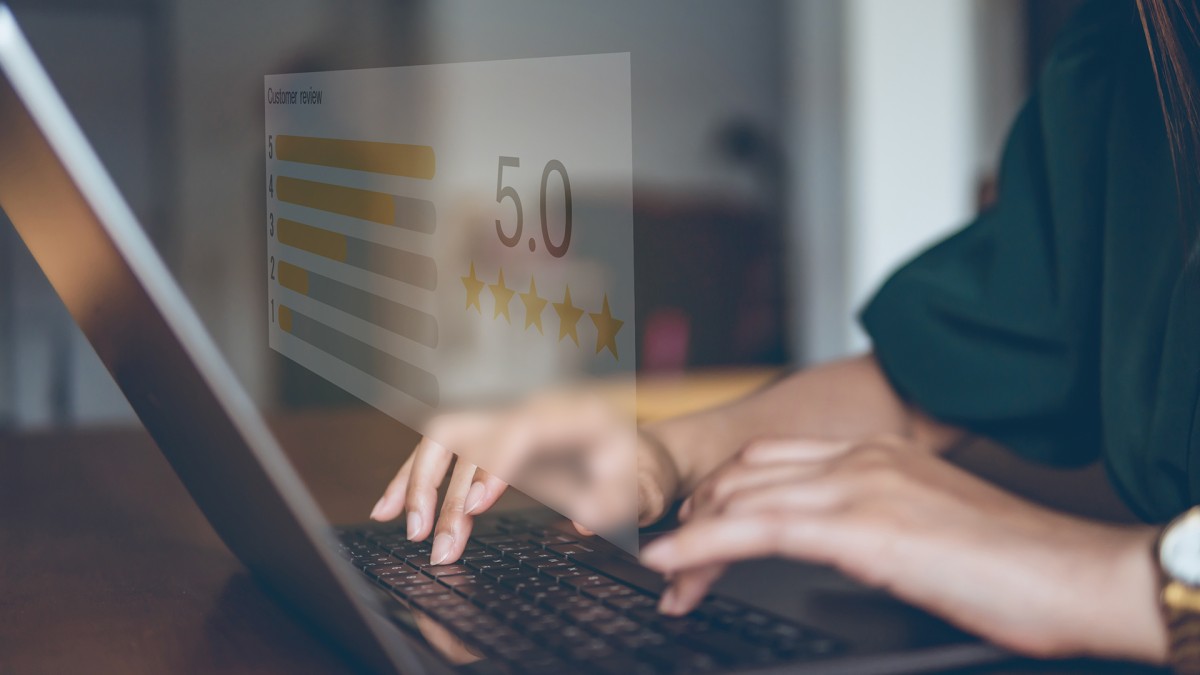 A solid reputation management strategy impacts three areas of your business: marketing, leasing and customer service. Read more to understand the importance of reputation management throughout the renter lifecycle.
How does reputation management impact marketing?
Good apartment reviews lead to good search signals, which will boost your community in search engine results, helping you get found by more prospective renters.
But there's more to it than simply collecting a few good reviews. A solid reputation management strategy focuses on four key components when it comes to reviews:
Quantity – How many reviews do you have compared to your competitors? More reviews mean more visibility and greater reach.
Quality – How good are your reviews compared to your competitors? Positivity and honesty are important when it comes to creating quality reviews.
Recency – When were your latest reviews posted? A review from one month ago will carry much more weight than one from six months ago.
Responses – Is your business responding to every review? 46% of renters expect to see responses to all reviews, so it's important to follow up on both good and bad reviews.
A good reputation management platform allows you to compare your performance in each of these four categories to your competition. Staying on top of your reviews is critical for an effective search marketing strategy.
How does reputation management and leasing work together?
This one is easy! We all know that reviews influence a customer's decision when making a purchase, and the same goes for renters in search of new apartments.
According to the 2022 NMHC Renter Preferences Survey Report, 79% of renters said that the content of ratings and reviews stopped them from visiting specific properties. Sincere, positive apartment reviews mean a lot to customers. They're an important way to increase conversions.
How does reputation management impact customer service?
A successful reputation management strategy relies on creating a consistently positive renter experience at your community. You can use reviews, both good and bad, to inform and improve your customer service.
While positive reviews should be highlighted on your marketing website, negative reviews are helpful too. You can use them to identify and troubleshoot problem areas. For example, multiple negative reviews about pool maintenance signal that it needs attention. If you're proactive, you could adjust the pool cleaning schedule and make residents happy, possibly inspiring more good reviews in the process.
The best way to drive good reviews is to deliver a great experience in the first place, and sentiment analysis is an excellent way to tackle the root of any problems. Some services, like REACH by RentCafe reputation management, will do sentiment analysis for you, categorizing reviews from multiple platforms so you can see at a glance what customers think is good, bad and neutral at your property.
Reputation management best practices
An effective reputation management strategy directly affects your marketing, leasing and management. Here are a few quick tips to maintain a positive brand image and a strong reputation:
Ask satisfied customers to leave reviews. Timing is everything here, so consider asking customers to provide feedback after helping them with an issue, completing a successful maintenance request or when they're participating in a fun community event. Learn more about garnering positive reviews and when to ask for them.
As mentioned, it's important to respond to all your reviews, whether they be negative or positive. It's important for customers to feel like their voices are being heard. 87% of renters want to see responses to their reviews. When responding to bad reviews, show that you take a customer's complaint seriously. Oftentimes, you can reach out to them directly to follow up and sort out an issue. If it gets settled amicably, you can ask them to update their initial review.
Strive for honest reviews. This means steering clear of incentivizing good reviews with money or discounts. Potential renters want to see truthful reviews of your property. They will be able to identify fake or falsely written comments. Plus, search engines will flag and penalize you for doing this. When it comes to online apartment reviews, honesty really is the best policy!
If you want to know more, click here for an even deeper dive into reputation management best practices.
To make the most of your online reputation management and ensure you're boosting your website in search results, it's critical to constantly monitor your incoming reviews and ask for new ones.
REACH by RentCafe provides both self-service and full-service reputation management to help you make the most of your online reviews and build brand authority. Check out the brochure to learn more!