Yardi Canada R&D
By Leah Etling on Apr 27, 2022 in Global, Technology
Last fall, Zach Scott, vice president of programming for Yardi Canada, provided our readers with an illuminative look at the role of his engineering team on Yardi's most cutting edge product offerings.
In the research & development realm, progress moves fast, so recently we brought Scott back for an update on project progress and current initiatives. Let's kick it off with machine learning, which is now being practically applied to multiple Yardi products, with more to come in the near future.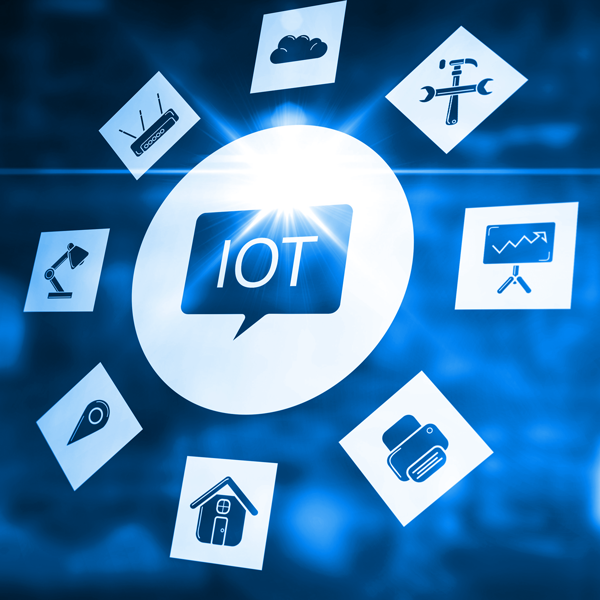 Zach, tell us about machine learning's role in the Yardi Full Service PayScan experience?
Scott: On this machine learning test, we have almost 200 clients live. So far this year, we have processed 1.3 million invoices. We went from 290,000 invoices per month in January, to 390,000 in February, to 450,000 in March. We're anticipating growth to 600 clients by mid-year.
This has been a huge success. What machine learning does is automatically extract a half dozen key fields from the invoice image, such as invoice number, date, property details, vendor info, phone number, email address, and more. It pulls all of that directly off the invoice. The overall accuracy is typically around 75 to 80 per cent.
How about the use of machine learning in the Yardi Marketplace on-boarding process?
Scott: When new vendors are onboarded into Yardi Marketplace, it often means uploading massive spreadsheets that contain more than 20,000 product barcodes (SKU). Before machine learning was applied, this was a manual process that meant personnel were sorting through every SKU to place them into three categories. That means 60,000 category assignments had to be manually selected. This used to take weeks to complete. Thanks to machine learning, we can now categorize 20,000 SKUs in about 15 minutes. After that initial sorting, manual quality assurance is performed to ensure accuracy.
Are there other areas where Yardi is exploring machine learning use?
Scott: Yes, we are applying similar processes to those we're using on Yardi Full Service PayScan to our Yardi Investment Manager product. It will automatically scan K1 documents for key information to match the documents to the applicable investor record upon upload. We are in the early phases, and don't yet have production results, but we're very encouraged by the technology, and think it will be successful. In this case, it's a matter of using the same algorithm as the PayScan project but involves getting datasets that can be used for training. We would expect to get very similar positive results.
Can you also share an update on Yardi's foray into the Internet of Things (IoT) hardware space?
Scott: Of course. Our Yardi HomeIQ product is now live in over 1,000 units. We're starting to see that number uptick quite rapidly. However, like so many others, we've run into recent challenges with supply chain issues. In working around those supply chain issues, we're working rapidly towards a new version of the hub. So that's been beneficial to advance this next iteration.
Will there be added functionality with the next HomeIQ hub version?
Scott: We're exploring the opportunity for convergence between the HomeIQ apartment hub and the Yardi Pulse hub for energy intelligence, HVAC optimization, and other building applications. The way the software systems have been written allows us to be flexible on the hardware side allowing us to take advantage of rapid advancements in that space. A single hub platform that can be customized with optional support for things like LoRa for long-range sensors, and TPUs for machine-learning at the edge, would allow us to standardize the hub across all of Yardi's building-connected solutions whether it's a commercial Yardi Pulse application, HomeIQ, or other future products.
For example, if a Yardi client is adopting our RentCafe platform, the hub can then be used for unit access and self guided tours. If they are also implementing HomeIQ, it can be used to automate both the apartment unit and maintenance requests. If they are adopting Yardi Pulse, it can be used to monitor electricity consumption and optimize HVAC systems. This evolution of the hub and convergence towards the Business to Property (B2P) vision is an exciting development.
Looking toward the future, what is the R&D team working on at present?
Scott: The first example would be something called LoRa. That refers to a long range, wide area networking protocol. It is useful for things like property-wide leak sensing and parking availability monitoring. This will be useful for any monitoring functionality happening across an entire property – the range is about one mile.
The second is building access. We are getting very close to rolling this out. It will allow HomeIQ to seamlessly provide access not only at the unit level, but at the amenity, building perimeter and elevator level. We are looking at opportunities to expand that even further into things like storage lockers.
Next stage advancements will include smartphone functionality like "tap to access." In the same way that you "tap to pay" at a store, you can "tap to access" to unlock a door or enable an elevator with your phone or smartwatch. I would expect to see these mobile credential options being available in HomeIQ within the next six to 12 months, and they will have commercial applications as well.
And finally, what is new with the engineering team here in Canada?
Scott: It's an honour to be able to talk about all these advancements, but it's important to say that I can't take credit for any of this. All these advancements are being made by an incredibly talented team that drives this innovation and builds all of this incredible technology. Yardi's Internet-of-Things and machine learning teams, the teams I spend most of my time with, are so efficient in output and productivity. The value of what they contribute never ceases to amaze me.