Canadian Influence
By Yardi Blog Staff on Sep 24, 2021 in People, Technology
Meet Zach Scott. As vice president of programming for Yardi in Canada, Scott leads a team of engineers conducting research and development. This diverse group, primarily located in the Saskatoon and Vancouver offices, works diligently on designing and coding features for some of our leading edge solutions such as Yardi Matrix, Pulse, and IoT. Read on to learn from Scott about some of the fascinating work they do to improve Yardi's proptech platforms on a daily basis.
Are these solutions used primarily in the U.S. or throughout North America?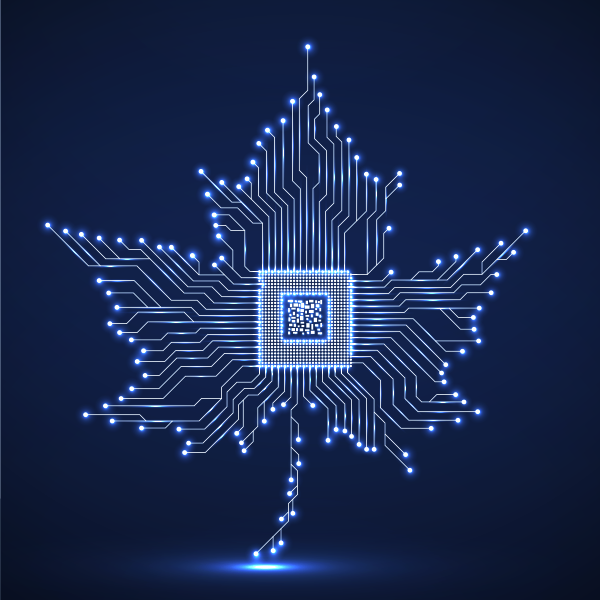 Scott: Over the last two years these products have gained in popularity within the Canadian real estate industry and leadership at Yardi Canada is ready to support the need.
Tell us about your team's involvement in Yardi's early development of the Internet of Things (IoT) platform?
Scott: In 2018, as part of a one-month moonshot challenge, we designed a hub and built the software that now serves as the core of Yardi's IoT platform. The hub sits in an apartment unit and bridges communication between the various smart devices in the unit and Yardi's cloud-hosted software. We can't reveal much about how the hub works or what exactly went into making it but what I can share is that in addition to building software solutions, Yardi has now entered the era of building hardware that connects our clients' buildings to their business workflows.
What do those efforts look like today?
Scott: Every month, Yardi ships IoT hubs to be installed at client properties. With hundreds of hubs operating 24/7 today, the team has successfully turned an idea into reality. We continue to add features guided by client feedback. We also have a list of enhancements we'd like to add to the hub, features like Wi-Fi mesh networking and the ability to operate during power outages. In addition to software changes, it's reasonable to expect that we will be developing an updated hub in the future, however we don't have any dates on that yet.
Since Yardi is an industry leader in real estate tech, can you forecast any of Yardi's future forays into IoT?
Yardi currently has 3 products live in the IoT space: KUBE, Home IQ, and Rent Café Self-guided Tours.
KUBE leverages IoT to provide real-time door access control and meeting room bookings for co-working spaces.
Home IQ and Rent Café Self-guided-tours are the products we offer to multi-family clients. Self-guided-tours allow client's prospects to book tours of apartment units online. We send an access code straight to their phone giving them secure access to the unit at the time of the tour all without requiring an agent to be present. Clients also gain peace of mind knowing that prospects have left the unit locked with automated leak and occupancy alerts, letting them know if water is present in a unit of if a unit is occupied outside tour times. Home IQ is our full smart-home offering and provides clients with digital access to buildings and units, making move-in, move-out and adding additional keyholders painless. In addition, the product includes support for centrally managed thermostats as well as leak detection and alerting.
We're excited to see so much demand for the IoT platform and continue to build and expand its capabilities. Over the coming months we'll be working on including seamless integration with building access control vendors, expanding the number and types of supported devices like digital lock boxes and long-range LoRaWAN devices.
The team was also involved in the development of Yardi Marketplace – how did you help improve search functionality there?
Scott: Yardi Marketplace (YMP) allows clients to search over two million product listings; listings that change constantly as vendors upload thousands of new products each week. This entailed a human-intensive process involving reading each product description and assigning a set of categories to them; a necessary task needed to support the search interface.
Starting in 2020, a small team of machine learning experts in Saskatoon began working with the YMP Operations team to test an algorithm that automated the product categorization, a task that other teams, including high-level third-party consultants, could not solve. Today we have a system that can look at each product and automatically assign the correct three-level category to it, even if it's never seen the product before.
With a project like that, does it have an endpoint, or do you just keep improving it?
Scott: The Saskatoon team has already begun to leverage the system to dramatically speed up adding new products and improve the categorization accuracy. The operations team spot-checks the assigned categories and feeds discrepancies back into the AI's training process to continuously improve the system. Over the next 6-12 months, it's expected that this system will reduce the amount of effort involved in categorization by as much as 70 per cent. From there it's an ongoing maintenance effort. We will continue to train the model and iteratively improve it based on feedback.
What kind of work has R&D completed for Yardi Matrix, the company's research division?
The focus has primarily been on enhancing coverage and improvements to our back-end data entry tools used by teams internally to input and maintain the high quality of data our customers expect.
Coverage for Single-Family Rental (SFR) in build-to-rent (BTR) continues to expand and now includes over 100,000 units in more than 800 BTR communities. Student Housing has seen improvements to university and rental coverage as well as expanded forecasting for enrollments and additional reports. Coming in the next month or so we have new absorption reports for multifamily and residential properties providing subscribers with insights into how markets are handling new supply vs current occupancy.
And how about for Yardi Pulse, the comprehensive energy management suite?
The focus for the Pulse team is currently around Pulse Meter Insights to improve the overall user experience and add functionality that allows users to work with multiple meter types (including electricity, water, and gas), including baseline data, and expanding the Meter Insights Alert feature to make use of these new meter types. We have also enhanced the Pulse Meter Insights Alert feature for Utility Billing clients by creating 6 new Alerts (5 meter level and 1 property level) including leak detection. Finally Pulse Fault Detection is being integrated with Facility Manager to offer clients automated work order creation.
Any other projects you'd like to share with readers?
Scott: We've been working on one more machine learning initiative that I'd like to share. The Full Service (FS) SmartKey project kicked-off in late 2020 within the same small team of machine learning researchers. The goal was to build a system that would enable us to extract key fields such as invoice number, total, and vendor and property details directly from images of invoices without requiring manual configuration of invoice templates. FS SmartKey went live a few months ago and now has dozens of clients processing hundreds of thousands of invoices per month and showing extremely high accuracy. FS SmartKey will be critical to scaling FS invoicing from 4M/year to 12 – 15M/year with limited growth in staff.
The team is always improving the speed and accuracy of the system – it seriously excites us! Future plans include real-time drag-and-drop scanning of invoices and other documents.
How would you describe the team's overall mission?
Scott: In Canada and in our R&D world, we follow the North Star that is the Yardi corporate mission: to provide our clients with superior products and outstanding customer service and to contribute to the tech world with leading edge solutions and transformation.
Thank you Zach, for sharing insight into the team's work with us!