Tech Investment
By Mike Sederholm on Jun 10, 2021 in Global
Millions of Canadians count on the social housing sector to provide them with accessible housing resources and services. Organizations like the Canadian Housing and Renewal Association (CHRA) and Ontario Non-Profit Housing Association (ONPHA) work closely with local providers to advocate for and assist this underserved population, despite working within tight budgets. This sector's resiliency has been the driver for great innovation over the last 12 months. In many cases this involved collaborating with technology providers to map out how the future of social housing can be simplified for staff, residents and suppliers.
Deciding when and how to digitize social housing workflows depends on answers to question such as: is there an immediate factor that can be resolved to improve how your office functions? Are your applicants, residents and staff increasingly requesting new digital access to processes you've normally conducted in-person, on the phone or via mail? Can your team quickly access the data it needs to make informed decisions, while staying compliant?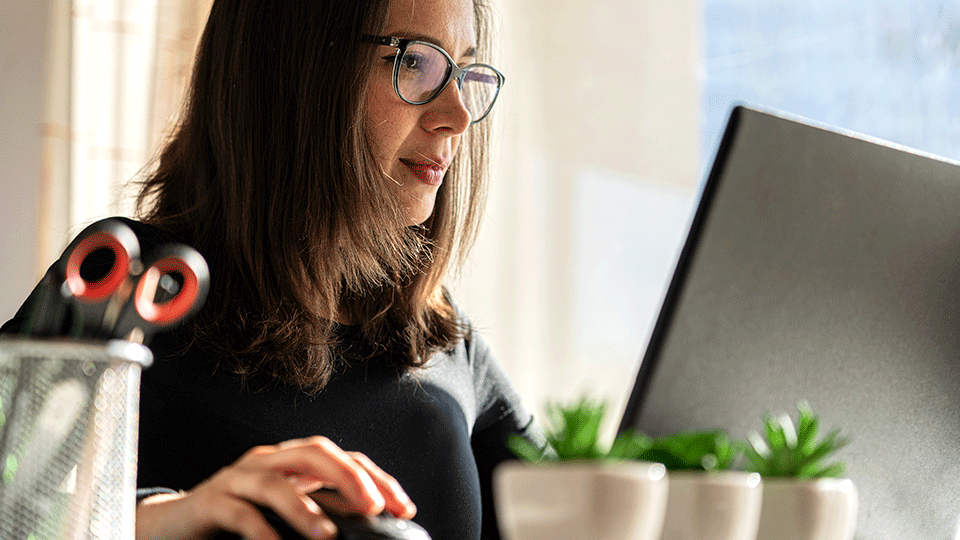 Once you make the decision to invest, benefits will follow.
Benefit #1: Empower Staff through Streamlined Processes
Technology built for social housing can reduce "touch points" that live within your day-to-day processes. Think of a touch point as a desk or computer screen that a file has to be delivered to in order for it to move one step closer to completion. The goal of reducing those touch points is not to lessen oversight, but rather to automate access to information so that those stops or "touch points" can be fewer and faster.
The Durham Region Non-Profit Housing Corporation (Durham Housing), for example, recently self-evaluated their high-volume tasks to measure their efficiency. They wondered how they could reduce the number of times their team had to touch paperwork associated with those tasks, how they could avoid asking questions such as, "did you receive the file?", and how they could better inform decision making. Durham Housing has since leveraged technology to make processes flow faster and gained capacity to consider bigger changes that aren't as straightforward.
WoodGreen went through a similar process when considering the high-volume tasks of turning over units. They replaced spreadsheets and manual reports with a dashboard displaying key performance indicators that helped them accomplish their work faster and more effectively.
"Technology has a big influence in reducing the time we spend turning units. It's a complex process with multiple layers and touch points with outgoing tenants, building supervisors, housing workers and contractors. Being able to automate our inspections, work orders and notifications keeps us informed throughout the process," said Clinton Reid, Manager of Quality Assurance at WoodGreen.
Benefit #2: Improve Communication
A common question amongst social housing providers is how to best communicate with tenants on topics such as overdue rent, upcoming inspections and maintenance schedules. Technology designed for social housing can help solve those questions, particularly as mobile devices connect us all.
Online portals for tenants simplify how social housing providers send instant messages, schedule notifications and collect online payments. However, portals are not something you can just download, install and expect to work by themselves. Planning the process and deciding on the right solution for your organization will make or break your portals' ability to automate and streamline your targeted communication methods.
"When setting up new functions, such as online portals for tenants, it's important to recognize that with new technology comes change management. You need to have project managers that can help organizations lessen the potential challenges of changing to new technology and provide guidance on training," says Reid at WoodGreen.
Benefit 3: Leverage Data
The best way to get useful data is to operate with technology that supports every function of social housing, including resident management, RGI compliance, accounting and property management. A single source for data that updates departments concurrently eliminates the potential for conflicting information.
But what matters most is how social housing providers use that data to benefit their programs, organization and stakeholders. "When I seek to solve a challenge with new technology, I take a look around at what my peers in the social housing industry are doing, and more specifically, whether they have data that proves technology can be effective. The ability to gather data, look at the accounts to make more informed decisions, looking at how many times does it takes to do a formal task, those are the factors that will guide how you invest in your system," said Paul Chisholm, Chief Operating Officer at the Durham Housing.
WoodGreen's use of data has saved significant capital costs by not overburdening maintenance staff with processes they are not required to be involved with. "Technology is a big factor in how we plan our capital cost budgets. As a result, our staffing model has changed because we have access to integrated technology that informs us on which buildings are of a higher need and, more specifically, where we need to place housing employees to serve those buildings with front line services. All of that ultimately allows us to be client focused into those particular neighbourhoods," says Reid.
How Do You Know it's Time for Change?
According to Paul Chisholm at Durham Housing, the first step in knowing if your organization needs to bring on new technology is to be honest with yourself about the service levels your organization is achieving. Ask yourself, how can I simplify the way my applicants, tenants and staff communicate? Are the processes you go through everyday reflective of the level of service you expect from your organization? "In social housing, we are increasingly being asked to do more with less. The right investment in technology can help you accomplish that," says Chisholm.
Industry associations such as ONPHA are an opportunity for social housing providers to share successes and help others avoid potential pitfalls and gather knowledge necessary to contemplate adopting new technology. "ONPHA is increasingly becoming a member-focused association. I think the COVID-19 pandemic has demonstrated that we need a place to collectively seek answers to critical questions. That type of collaboration could also be of tremendous value when considering an investment in new social housing technology," says Reid.
The Next Step
Wondering how to get your senior management on board with adding new technology? A great way to start the conversation is to learn more about new solutions in the market and share those success stories with your leadership, identify areas of automation and make a case for the new tools within your organization. That's an opportunity to spark new ideas and become a changemaker for your organization.
If you are looking for further inspiration, consider the options offered by the Yardi Social Housing Suite. Yardi social housing software and services support every major department and staff role with a single, connected solution.