Navigating + Embracing Change
By Erica Rascón on Nov 19, 2020 in Events, Global
Two catalysts prompted drastic changes in the real estate industry in 2020: COVID-19 and remote work environments. During REALPAC 2020, Anant Yardi, president and founder of Yardi, was joined by Robert Courteau, CEO Altus Group for the session "Emerging and Relevant Proptech in a new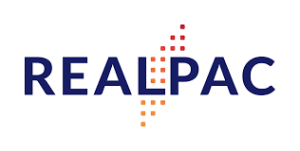 COVID-19 World Future of the Canadian and Global Economy." The leaders dove into the impacts of the pandemic and remote work to explore the latest trends, lessons learn, and projections for the future.
Digital services, accelerated
In the past eight months, proptech has entered a point of inflection. These occur when new technology enters and permanently alters an industry. Proptech leaders such as Yardi are exploring the applications of AI, big data and IoT in real estate. From building automation to chatbots, those three components pressed the industry forward through the pandemic and the transition to remote work.
"Of the hundreds of tech companies that have been started in real estate, their success or demise will be accelerated by the pandemic," said Mr. Yardi. "It's a very exciting period to study these technologies and bring them to the market for the benefit of the industry."
The research and innovation needed to bring technologies to market are moving at a faster clip. Panel participants observed that the industry has changed from a push model to a pull model. Real estate owners now approach proptech innovators in search of tools and solutions. Owners are seeking and investing in technology rather than waiting to be convinced of its value.
Trending tools are showing permanence
Since the onset of the pandemic, owners are implementing technologies that convert transactions and communication to paperless and automated systems. Touchless, client-facing solutions have also experienced a surge in interest and implementation.
In the US and soon in Canada, Yardi Chat IQ offers 24/7 chatbot services with natural language processing. Prospects can learn more about the property and receive details on available units. Once interested, prospects can schedule a self-guided tour via the automated system.
Smart home tools permit self-guided tours with enhanced security features. Once a prospect schedules a tour online, they can arrive at the unit and complete a tour on their own: the system verifies their ID and receives driver's license information. It can validate their identity using a "selfie" image. The system then issues a unique digital key that permits the prospect to enter. Sensors verify that the tour is complete and lock the door once the prospect has left the unit.
Leasing agents have access to all tour data through their dashboards. They can see when the door was unlocked, by whom, and when the person exited. That data connects to CRM functions so leasing agents can follow-up after the tour.
"These tech advances are so fascinating," said Mr. Yardi. "The capacity to work with the industry, this very vibrant industry, is very promising."
Digital technology that was once viewed as a luxury is now seen as essential for safe and efficient properties, observed the panel.
Mindful adoption of technology
Not all tech tools are equal in value to real estate professionals. Discerning which tools to adopt and which to forego is a delicate balance.
"Proptech is a vision and a spirit. The spirit of proptech is to understand new technologies and how best to apply them in real life problems. In that spirit, there are new opportunities that will surface," said Mr. Yardi.
"The vision of proptech is about how best to run real estate operations, taking into account tech transformations," he continued. "My counsel to industrial practitioners is to keep an eye on proptech but everything they do has to be based on a clear value proposition and that has to be influenced by any of the following key elements: increase revenues, reduce cost, increase customer satisfaction and reduce risk."
He added, "These drivers don't change. These driving principles are key in the world of business. Make sure the value proposition and vision have crystalized before you adopt."
Reimagining work environments
Technologies that cater to flexible workspaces are among those with staying power. Research and surveys conducted at Yardi reveal that working from home has resulted in productivity gains but losses in culture and camaraderie. The surveys showed that participants preferred a combination of work from home and work from office opportunities, perhaps working in the office twice a week.
"This is a commentary on the fact that we have learnt to work on Zoom or Teams, but people still yearn for face to face time. Proptech can enable that," said Mr. Yardi.
The interests of office owners across the industry reflect Yardi's findings. "There is a focus on hot desks and hoteling while also accommodating folks who want to come in four or five days with assigned seating. But how do you manage this?" posited Mr. Yardi. He noted that proptech can facilitate reservations at hot desks while also automating pandemic-influenced safety procedures:
Before entering a building, employees complete a health self-assessment. Owners may choose if they want to implement contact tracing which will help identify occupant interactions within the building. Employees can then make their way to their workstation for their reserved time. Once they depart, the space is available for cleaning and reuse. The entire reservation and scheduling process could be touchless and automated.
Foundational tools for the future: automation and flexibility
Panel participants observed a shift towards a consumer model, where proptech and owners must anticipate the needs of tenants and imagine their desired environments. Environments are now being created for safety and use perspective, but there is endless potential within those parameters. Proptech leaders are scanning the globe for successful models to adopt and expand.
In offices, for example, the pre-COVID focus was to reduce space for employees to 150-200 square feet, recalled Mr. Yardi. With the understanding that many sectors may employ a remote work and in-office hybrid, space requirements per person have changed. He is seeing space allocations of 300 square feet per person.
An additional need for workspace emerges from employees who do not have an office option but would like one. Technologies to schedule, maintain and secure coworking spaces are growing in demand.
Mr. Yardi said, "Coworking and shared space is a key area of focus. We acquired two proptech companies in that area, one in Scotland and other in Miami. Building automation is another key area of interest because safety and security will be influenced by building automation systems. Acquisition strategy and our view of the future may be morphing to something different, but we feel very optimistic about the future."
…and of course, data
In a global industry such as real estate, the ability to understand the underlying performance of assets via benchmarking, trends and risks are critical to support investment. Though data aggregation and analysis have been hot topics for years, panelists have observed a global uptick in interest during the pandemic.
The cloud has played a major role in how that data is curated and stored. The cloud supports connected ecosystems, allowing proptech specialists to accumulate information in near real time and help owners make informed decisions.
Past technology relied on relational databases that hold information that is regularly normalized and interconnected. The industry is transitioning to non-relational databases, where vast amounts of data are "thrown into a bucket" where users can perform queries, said Mr. Yardi.
"This is based on search parameters and the searching uses AI algorithms," he explained. "The data component will go through major transformation where the source is not just ERP acquisition and disposition data, but vast amounts of data that may have relevance to a transaction that is being contemplated. It will be fascinating to see companies aggregate data and relate it to acquisition, disposition, transactions or other exchanges."
Yardi Elevate platform is structured on Angular JS, a contemporary programming environment that takes advantage of relational and non-relational databases. Through it, users glean information that empowers them to lower costs, balance risks and increase revenue.
Learn how you can gain predictive insights with recommended actions in Yardi Elevate.
Choosing to grow
For Mr. Yardi, any time there is a challenge, a transformation or a dislocation, opportunities arise. He sees the change in the use of office, retail and apartment spaces as an exciting new frontier. The industry has remained nimble in the past eight months, navigating the pandemic with the help of technology. He projects that the transformation may continue for another six to 12 months as nations implement vaccines and yet another new normal begins. Change can be an exciting time if we don't resist it.
Mr. Yardi concluded, "There is a quote that I like to use by Alexander Graham Bell, 'When one door closes another door opens; but we so often look so long and so regretfully upon the closed door, that we do not see the ones which open for us.' The pandemic might be one of those periods."