We Are Blood
By Katrina McDowell on Jun 20, 2023 in Giving
Yardi is committed to supporting the community in every city where our offices are housed. Each year, the company distributes philanthropic aid to organizations selected by its employees.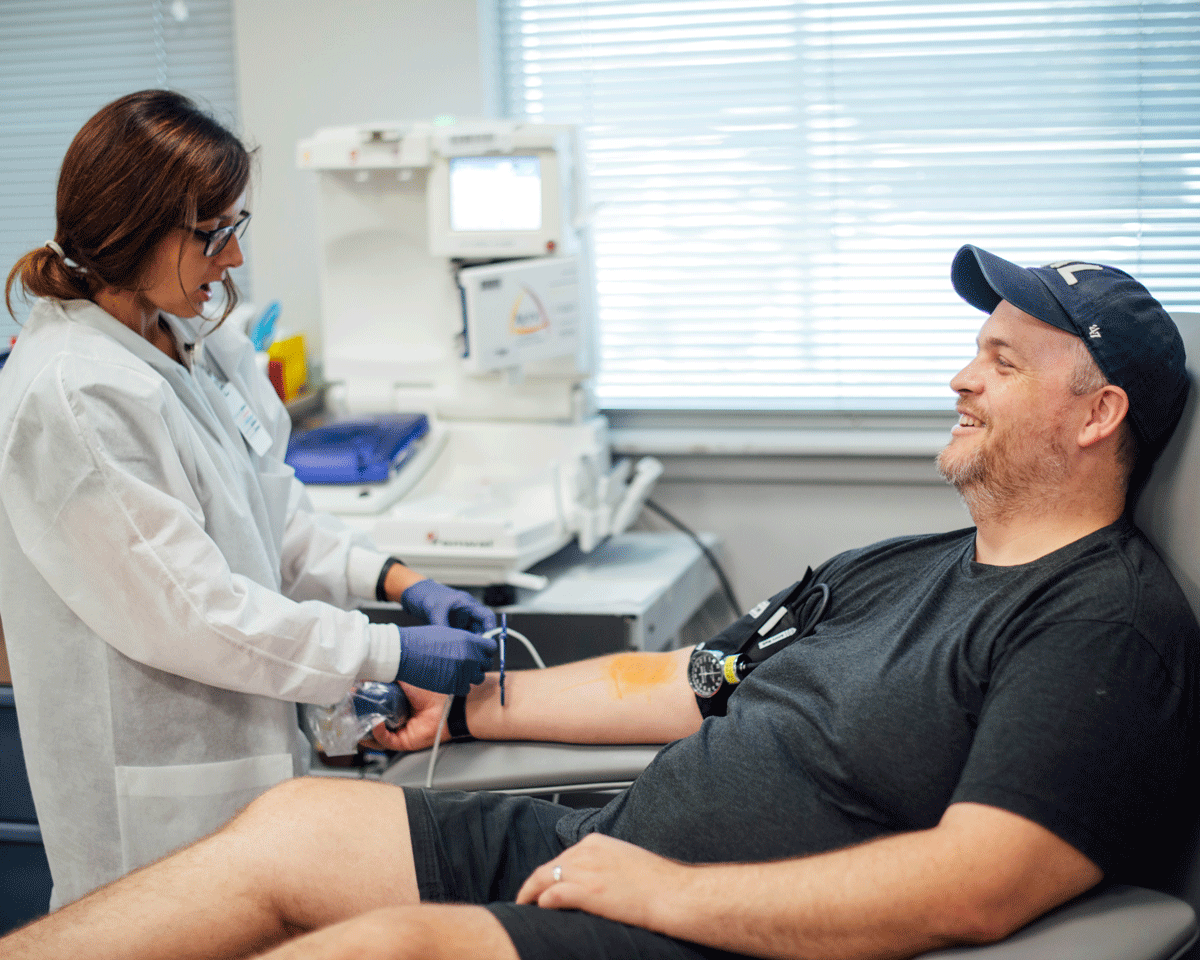 In 2022, Yardi offices supported more than 350 nonprofits worldwide. For the remainder of the year, we will bring you the stories of those organizations and insight into how they aid their communities.
Today we take you to the deep heart of Texas and introduce We Are Blood, a Yardi-supported nonprofit founded in Austin, Texas, in 1951. We Are Blood provides and protects the blood supply of Central Texas. Over 50 medical facilities, including every hospital in its 10-county service area, partner with and rely on We Are Blood for platelets and blood products.
As our population increases, so do the needs of the communities We Are Blood serves. Central Texas has grown over the past five years, and health services have expanded. With this, We Are Blood has seen extraordinary growth in transfusion needs and its organization's priorities continue to shift to meet these needs.
All donors welcome     
We Are Blood invites you to become a donor today! On an average day, We Are Blood needs to receive at least 200 blood donations to maintain an adequate supply. When you donate with them, your donation is prioritized based on local conditions. Which means it stays in the community to help save the life of a fellow Texan.
During June, We Are Blood partners with the Austin Humane Society and Central Texas Food Bank (another Yardi-supported nonprofit) for the "Giving Double" drive. Every blood and platelet donor can choose either the Central Texas Food Bank or Austin Humane Society as a recipient of a $5 donation fromWe Are Blood, allowing Central Texans to provide much-needed blood donations while alleviating hunger locally and transforming the lives of vulnerable cats and dogs.
First-time donor? Access these tips before coming in for your first appointment!
Find future non-profit profiles at https://www.yardi.com/blog/category/giving.