TROSA
By Leah Etling on Oct 3, 2022 in Giving
Yardi is committed to supporting the community in every city where our offices are housed. Each year, the company distributes philanthropic aid to organizations selected by its employees.
In 2021, Yardi offices supported more than 350 nonprofits worldwide. For the remainder of the year, we will be bringing you the stories of those organizations and insight into how they aid their communities.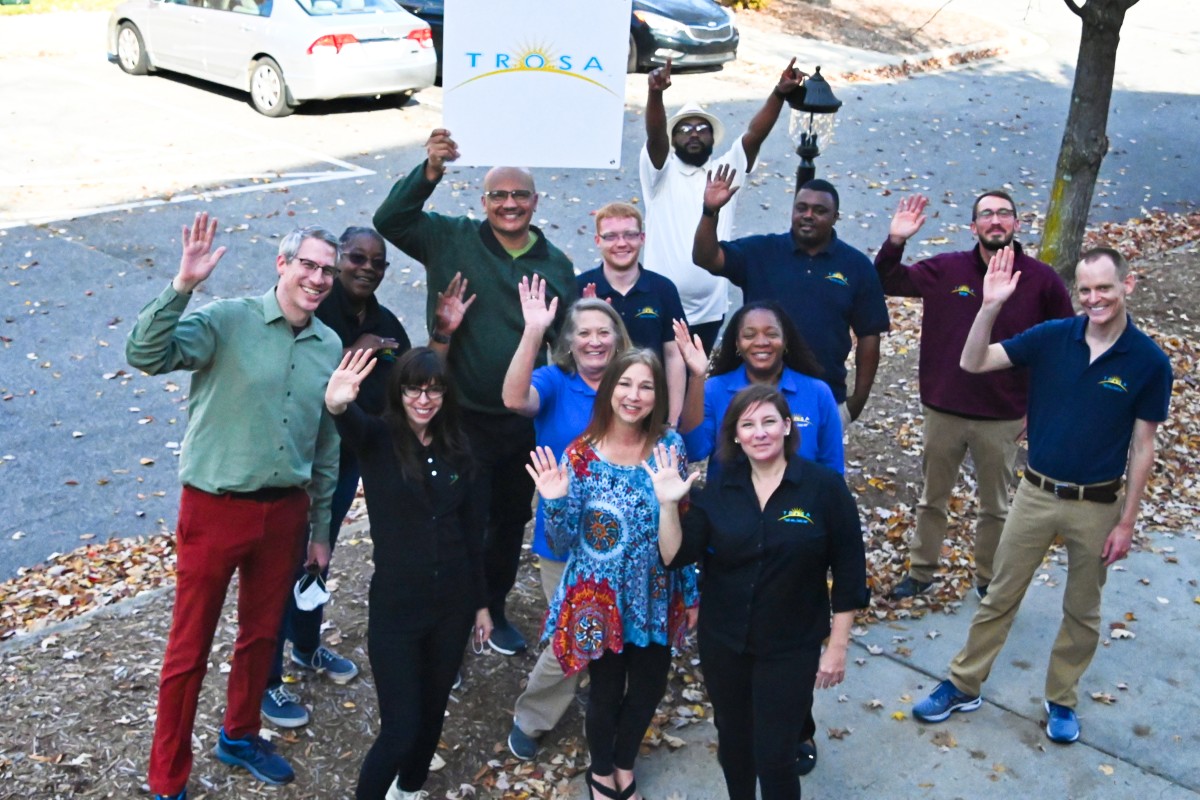 Today, we highlight Triangle Residential Options for Substance Abusers, Inc. (TROSA), a Durham-based nonprofit that rebuilds lives, reconnects families, and strengthens communities.
Founded in 1994, TROSA is an innovative, licensed, multi-year residential program that empowers men and women with substance use disorders to be productive, recovering individuals by providing comprehensive treatment, experiential vocational training, education, and continuing care.
"We are unique in providing our services for up to two years. We provide free housing, meals, clothing, health services, counseling, vocational and life skills training, peer mentorship, education, and professional advancement, and more to a daily average of 400 men and women in our care," said Kristin Pearson, Communications Director.
As TROSA residents approach their two-year program graduation date, they have the opportunity to take advantage of graduate program services. These services include transitional housing, support groups, and transportation to places of employment.
"We help prepare individuals for a life in recovery by providing a network of support services and mentorship, with an emphasis on behavior change strategies and life skills development. By providing our services at no cost, individuals can focus on recovery and the changes they want to make in their lives," Pearson explained.
Susan's story of recovery
At age 12, Susan started using drugs and alcohol, and she dropped out of school in the eighth grade. For decades, addiction was at the center of Susan's life. She was using heroin, crack cocaine, and methamphetamine. Though always strong-willed and self-sufficient, eventually Susan realized she needed help. "I just got so tired and so weary of trying to keep afloat," she shares. That exhaustion led Susan to a drug detox center. At the detox center, the drugs left Susan's body, but the desire for them didn't leave her mind. Doctors suggested TROSA for long- term recovery.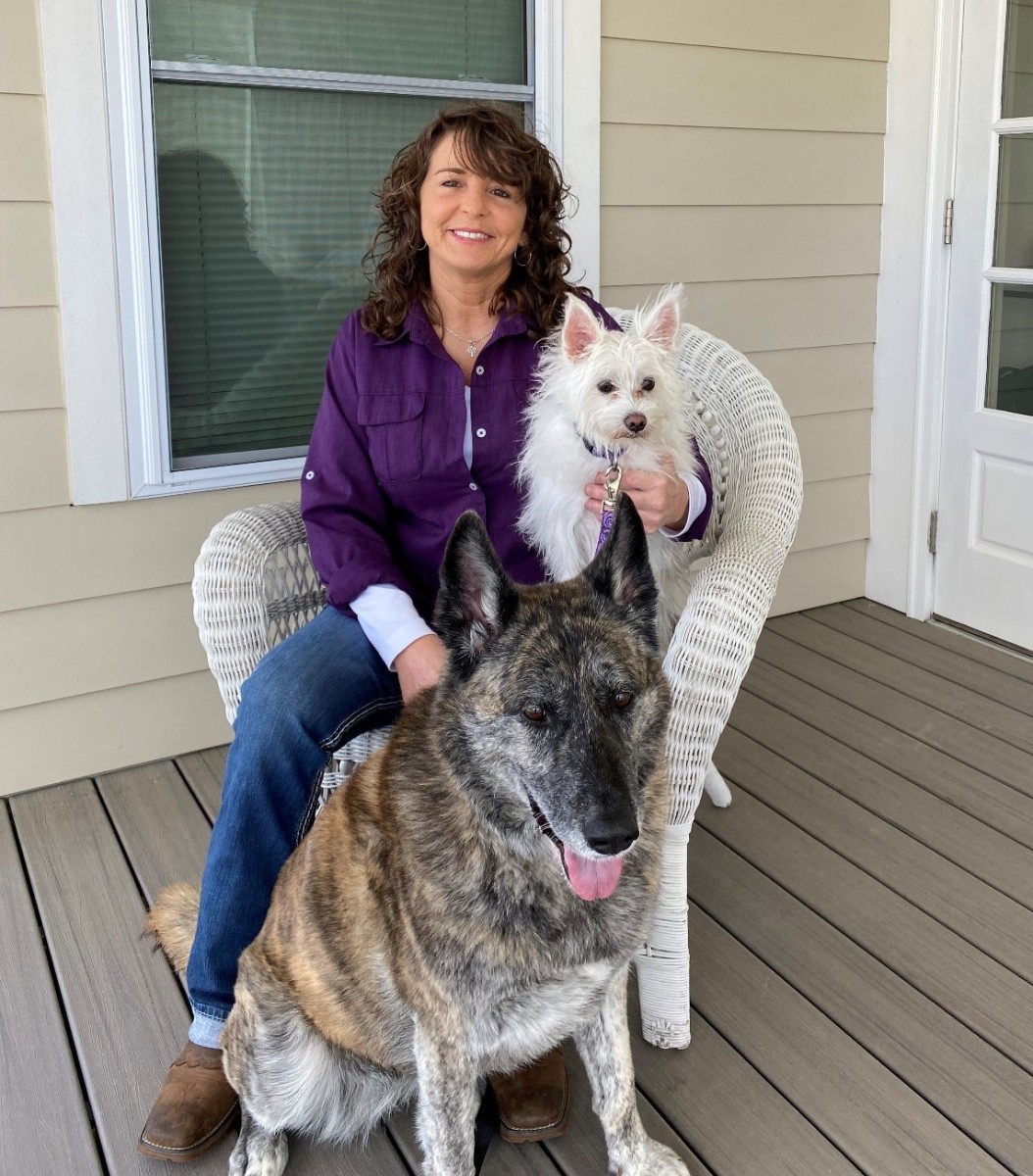 TROSA provided Susan with the tools, time, and services to access and cope with her emotions in a safe environment. "Before TROSA, I never looked at the issues that were hard for me; I just got high." Susan learned to see new strengths in herself. "I found out that I'm a good teacher, and that I love seeing people realize their strengths."
After her program graduation, Susan chose to stay at TROSA and became a staff member. In 2011, she became TROSA's Assistant Women's Program Director (pictured, right). This year, she was named the Women's Program Director. Susan holds several credentials in the field of recovery, including Certified Alcohol and Drug Counselor; Qualified Therapeutic Community Professional; and Internationally Certified Alcohol and Drug Abuse Counselor.
Today, Susan is a mentor and role model to many. She is excited to see and further contribute to the growth of TROSA, especially the expansion of the TROSA Women's Program.
"I love teaching the women who are new to TROSA's program, and seeing their confidence develop and grow," shares Susan. "Helping people figure out how they want their futures to look and what their plans are to achieve their goals—that's incredible. We teach people how to live life again."
Program growth and expansion
TROSA is currently preparing to open its first-ever satellite campus this year in Winston-Salem, North Carolina.
"Throughout TROSA's decades of experience caring for individuals with substance use disorders–and advising other treatment programs across the country–we have often been asked to replicate our award-winning program. This new location will allow us to reach more individuals in need of long-term and cost-free residential treatment," Pearson said.
At its main Durham campus, TROSA is expanding and enhancing its Women's Program with new residential housing and a dedicated community center.
Yardi's support is instrumental in helping TROSA carry out daily program services to serve the growing numbers of courageous men and women who need long-term residential treatment.
"This support is especially meaningful and timely as we are embarking on multiple expansion projects," Pearson said.
TROSA Chief Development Officer Janice Kalin shares: "We are so incredibly thankful for Yardi's generous support! Yardi has continually shown us that they value recovery and empowering men and women to reclaim their futures. As the need for substance use disorder treatment continues to grow throughout our nation, Yardi's support will change – and save – lives."
Learn more about TROSA and find volunteer opportunities at www.trosainc.org/volunteer