The Senior Source
By Leah Etling on Sep 5, 2022 in Giving
Yardi is committed to supporting the community in every city where our offices are housed. Each year, the company distributes philanthropic aid to organizations selected by its employees.
In 2021, Yardi offices supported more than 350 nonprofits worldwide. For the remainder of the year, we will be bringing you the stories of those organizations and insight into how they aid their communities.
Today, let's get to know The Senior Source of Texas, which champions older adults in Dallas.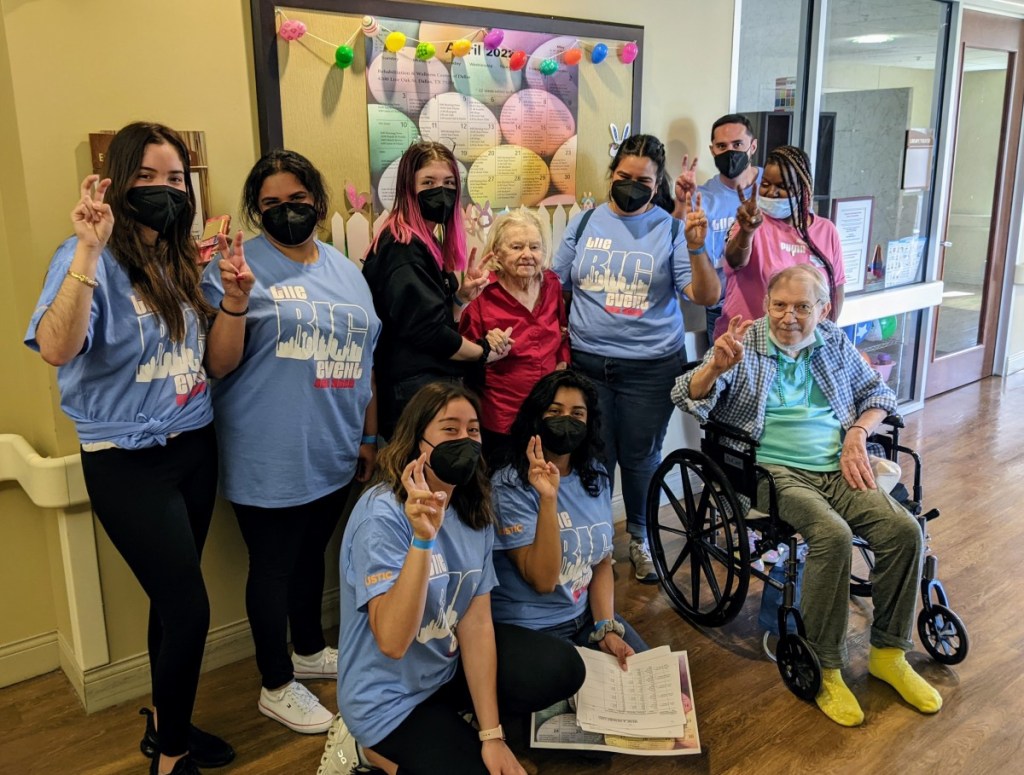 "We empower active older adults to live with purpose, we protect vulnerable older adults, and we advocate for and ensure the financial and emotional well-being of Dallas-area older adults," said Laura Wells, Corporate and Foundation Relations Director.
According to Wells, The Senior Source has three main strategic priorities:
Digitize Knowledge, making it easier for caregivers and financially insecure older adults to make informed decisions and decrease stress. This also allows The Senior Source to serve more clients while lowering cost to serve.
Expand Impact Through Leveraging Partnerships to disseminate expertise and thought leadership to increase the number of clients served.
Optimize Program Delivery to the growing senior population. "As the number of seniors grows and their needs become more complex, we need to grow to meet demand while maintaining the quality of outcomes for which we are known," Wells said.
A Senior Source success story
A Senior Source staff member received a call from Rose, who was concerned about her aging mother's finances. Rose was struggling to care for her mother at home while working full-time. She was afraid she would be forced to put her mother in a nursing home, concerned about the cost, and overwhelmed by the Medicaid assistance process. The staff member, Debbie, recognized Rose's stress level as dangerously elevated.
To best assist Rose's needs, Debbie pulled together a team of Senior Source experts to meet with Rose online. When she logged on, Rose was surrounded by a caring team ready to listen to her concerns, provide solutions, and give her emotional support.
Debbie started the call by addressing Rose's mom's complicated financial situation. The team explained the basic Medicaid eligibility process for placement and the role The Senior Source plays in advocating for nursing home residents' rights. In addition, the team set her up for counseling to manage her stress as a caregiver. By the time the call was finished, Rose had both an action plan and experts in her corner to help her.
Following the group meeting, Debbie worked with Rose regularly to dig deeper into her mother's finances and to recommend additional steps. They discovered Rose's mother had funding sources that allowed for paid assistance in her home. Rose relieved to know her mother could remain living at home, and that she could then continue to work full-time.
"Rose's emotional needs were met as well. She found support as a caregiver, as she was allowed time to cry and just talk through the current challenges. And she was encouraged to develop support networks and coping strategies so that she could relax and enjoy time with her mom. For now, the situation is stabilized. If the time comes when Rose does need long-term care for her mom, she knows she has advocates in her corner," Wells said.
Volunteer opportunities in Dallas
The Senior Source offers a Friendly Visitor Program, which connects the community with individuals living in nursing homes and assisted living facilities. A friendly visitor can be an individual or a group of volunteers who play games, socialize one-on-one with residents, or host parties. By doing so, these volunteers are addressing social isolation and enriching the residents' quality of life.
Their presence is vital to the health and well-being of long-term care residents as they provide the love and attention many individuals would not otherwise receive. To learn more, please contact Marsha Evans at [email protected] or by phone at 214-823-5700
Learn more about The Senior Source at theseniorsource.org and find future non-profit profiles at https://www.yardi.com/blog/category/giving.
Watch a video The Senior Source shared about their gratitude for Yardi's support: