New Friends New Life
By Leah Etling on Aug 23, 2022 in Giving
Yardi is committed to supporting the community in every city where our offices are housed. Each year, the company distributes philanthropic aid to organizations selected by its employees.
In 2021, Yardi offices supported more than 350 nonprofits worldwide. For the remainder of the year, we will be bringing you the stories of those organizations and insight into how they aid their communities.
Today, let's hear about New Friends New Life of Dallas, an organization that restores and empowers trafficked and sexually exploited teen girls, women, and their children, and drives awareness of the issue and its prevalence.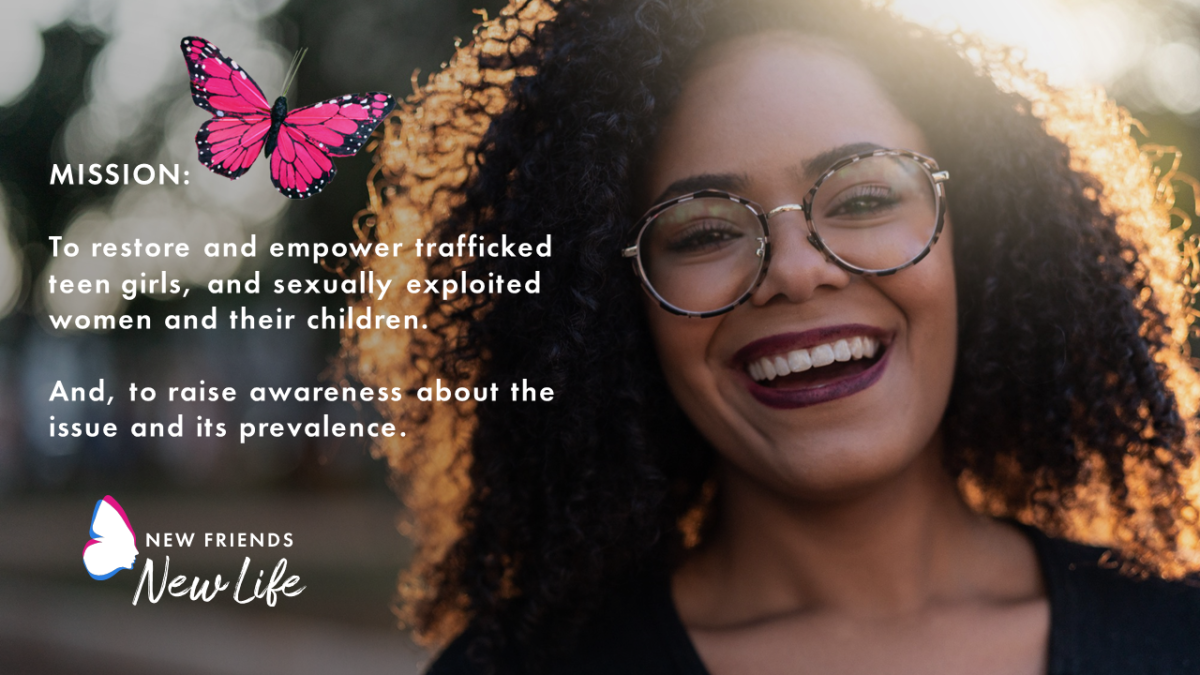 By providing access to education, job training, interim financial assistance, mental health, and spiritual support, New Friends New Life (NFNL) helps women and their children overcome backgrounds of abuse, addiction, poverty, and limited opportunities.
The vision statement of NFNL is "creating a community where women and girls can soar above the limits of their past and achieve their dreams."
"The four most common limitations our women face are conventional employment opportunities, education, access to legal support, and stable housing options," said Priya Murphy, Senior Director of Development for NFNL.
"Our organizational priorities are aligned to remove these barriers by continuing our economic empowerment program, creating an on-site legal and educational department, and exploring potential housing partnerships."
Yardi contributions support NFNL services that help to move survivors of sex trafficking from exploitation to self-sufficiency. These services include a Women's Program, Youth Resource Center, Childcare, and the Economic Empowerment Program.
Funds will support daily need expenses including food and transportation assistance, along with trauma-informed counseling services we provide to help members rebuild their lives and the ongoing mission of NFNL.
"New Friends New Life is grateful for the support we have received from Yardi, and we cherish your partnership. Yardi's corporate non-profit giving campaign supports our mission to continue to restore and empower trafficked women and girls who have endured the unimaginable, and who are determined to get to the other side of their journey," Murphy said.
NFNL appreciates over 100 volunteers who donate more than 600 hours annually. Some opportunities include serving evening meals for members attending classes, professional coaching (resume help or job interview coaching), childcare while parents are receiving services, donation drives to supply the resource closets, and provision of gift cards to be used to purchase professional clothing for interviews or job promotions.
Volunteers also foster healthy relationships with members and help with social interaction. Volunteers assist with special events including Easter Baskets, Back to School Drive, Thanksgiving Dinner Boxes, Fall Trunk or Treat, and Angel Tree programs. NFNL has rotating opportunities for both individual and group volunteer interests.
Sign up to volunteer with NFNL on their website here or email Community Engagement Manager [email protected] about individual or group volunteer opportunities.