New Beginnings
By Katrina McDowell on Nov 8, 2023 in Giving
Yardi is committed to supporting the community in every city where our offices are housed. Each year, the company distributes philanthropic aid to organizations selected by its employees.
In 2022, Yardi offices supported more than 350 nonprofits worldwide. For the remainder of the year, we will bring you the stories of those organizations and insight into how they aid their communities.
New Beginnings is a nonprofit founded in Santa Barbara in 2000, continuing the work of the Santa Barbara Counseling Center. This organization provides psychological counseling and housing assistance services to people experiencing homelessness, as well as low-income individuals and families throughout Santa Barbara County. New Beginnings serves over 2000 people each year with various programs and centers:
Counseling Center
The Safe Parking Shelter and Rapid Rehousing Program
The Supportive Services for Veterans Families Program
The Life Skills Parenting and Education Program.
"In the spring of this year, we underwent a major transition and moved into a fabulous new space. The new space has allowed for all four programs to be housed under one roof, improving the client experience by streamlining inter-agency collaboration and strengthening our wraparound services," said Shana Hill, community engagement and programs specialist for New Beginnings.
New Beginnings plans to expand telehealth services with improved marketing and outreach efforts. They are working to expand the Safe Parking Program throughout the county and increase the number of lots in Santa Barbara, Goleta, Carpinteria and Lompoc. In addition, they are working on publishing a second edition of the Safe Parking Program manual to take steps toward establishing the Safe Parking Program model as an evidence-based practice.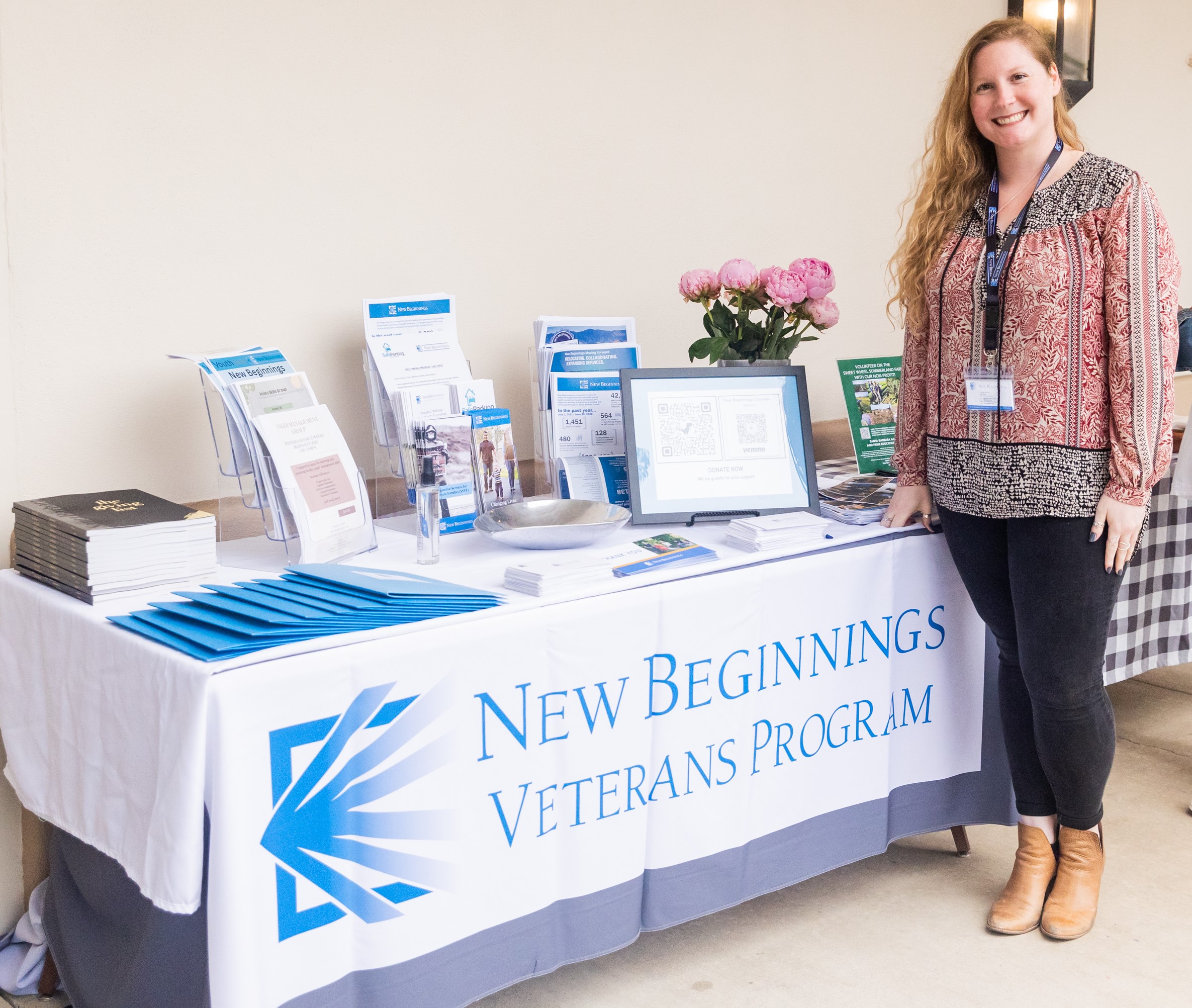 It will also work to expand the number of community partners for the Life Skills Parenting and Education program and increase community involvement for houses for veterans living at Johnson Court. New Beginnings also hopes to hire two more staff members to the housing assistance service team who can provide tailored services to medically vulnerable seniors who are homeless or at risk of becoming homeless.
"New Beginnings will continue to provide excellent services to the low-income and housing insecure veteran individuals and their families in Santa Barbara County," says Hill.
Funding from Yardi provides New Beginnings with flexible funds needed to supplement the government grant assistance provided for the housing programs. The funding allows them to continue to provide excellent, wrap-around services to the low-income, housing-insecure veteran individuals and families of Santa Barbara County. In addition, financing from Yardi helps to support the agency's efforts to increase telehealth services and continue to provide low-income counseling to those in the community.
"We are honored to receive support and recognition from Yardi and are extremely grateful for the opportunity they provide for us to continue to provide quality, affordable counseling services and assist those who are housing insecure in our community," Hill shared.
Martin's Journey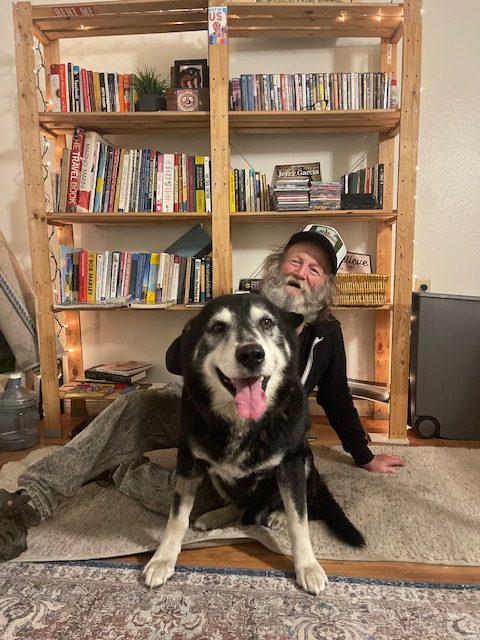 19-year-old Martin had an undocumented, pre-existing medical issue at the time of enlistment for the Army. He was released from active duty with an Honorable discharge four months after completing basic training. With this unforeseen shift, life changed quickly for Martin. Martin returned to his hometown of Santa Barbara to his home with his undocumented immigrant parents and his three younger school-aged siblings. Shortly after moving back, their long-time landlord passed away, leaving the administrative rights of the property to his son. As a result, Martin's family was forced to vacate without the security of a transitional plan or place to call home.
To avoid being homeless, the family of six found a local shelter, which was not ideal, but at least they were not separated. Unfortunately, that was short-term, and the family was forced to split up. Martin's two younger high school-aged siblings entered a homeless shelter for youth, and Martin, his eight-year-old brother and his parents turned to living in their vehicle. In March, Martin's family enrolled in the New Beginnings Safe Parking Program, which provided them a safe place to park and began receiving case management from the staff. This was when they discovered Martin's veteran status, which they then made an internal referral to its Supportive Services for Veteran Families (SSVF) Program, built to supply additional housing navigation and temporary financial assistance to better support veterans and their families.
Martin's family is now enrolled in the Safe Parking and SSVF programs and is back together under the same roof in a three-bedroom home thanks to the staff at New Beginnings' help and support. After being evicted five months ago, in 45 days, the family was able to be enrolled and reestablished under the same roof once again.
"The implications decisions like the decision of Martin and his family's landlord predominantly negatively impact the lives of our most vulnerable and marginalized populations. Our programs provide both empowerment and solace to the people in our community, like Martin and his family, who need it the most," Hill shares.
Volunteer Opportunities
New Beginnings offers both clinical and non-clinical volunteer opportunities:
General Volunteer Interest: help with various tasks such as administrative front desk duties, street outreach, job search and resume building, and online housing services. Those interested, please email [email protected].
Practicum & Internship: for those completing their training before becoming licensed as clinical psychologists, marriage and family therapists or clinical social workers. Please send a cover letter, resume, and three letters of recommendation to New Beginning's clinical director, Shana Burns, at [email protected]. Please also download and print the application.
Licensed Clinical Supervisors: provide clinical supervision to PsyD/PhD doctoral, practicum students MFT, LPCC and LCSW trainees and associates in its clinical traineeship program. If interested in offering your knowledge to further the excellence of budding Santa Barbara counselors, don't hesitate to get in touch with New Beginnings Counseling Center's clinical director, Shana Burns, LMFT, at [email protected] or call (805) 963-777 x 125 for more information.
Find future non-profit profiles at https://www.yardi.com/blog/category/giving.