Giving Kitchen
By Leah Etling on Oct 6, 2022 in Giving
Yardi is committed to supporting the community in every city where our offices are housed. Each year, the company distributes philanthropic aid to organizations selected by its employees.
In 2021, Yardi offices supported more than 350 nonprofits worldwide. For the remainder of the year, we will be bringing you the stories of those organizations and insight into how they aid their communities.
Today, let's meet Atlanta's Giving Kitchen, which provides emergency assistance to foodservice workers through financial support and a network of community resources.
Since 2013, Giving Kitchen has stepped up to help financially when foodservice workers face unanticipated crisis due to illness (including COVID-19), accident, injury, housing disaster from fire or flood or death of an immediate family member.
"Giving Kitchen is a crisis mitigation resource for food service workers. We focus on homelessness prevention, mental and physical health support, and disaster aid," said Amy Crowell, Corporate and Foundation Relations Manager for the nonprofit.
In 2022, Giving Kitchen expects to serve 2,700 food service workers in crisis and provide a minimum of $2.1 million in financial assistance to food service workers.
"Funding from Yardi will go directly to providing financial assistance to food service workers facing an unanticipated crisis," said Crowell. "These clients and their families will be given the gift of not having to worry about keeping their home (76 percent of clients are concerned with potential eviction) and instead, can focus on getting through their crisis. Clients facing illness or injury can focus on getting well and not returning to work too soon. The children in these homes will get to stay home with their parents coping with a crisis – not forced to move, not forced to live out of a hotel, not forced to change school districts."
The food service industry has faced significant challenges during the pandemic. But even pre-pandemic, the industry had a unique role in American employment and career advancement. In Georgia, food services is the No. 3 most common source of employment.
"These are jobs safe from export, automation, and are available to anyone willing to work hard – regardless of education or criminal record. However, this vital economic engine is fraught with instability," noted Crowell.
"As seen during the last two years, food service workers have little to no safety net. A gainfully employed food service worker can have a COVID diagnosis, break an ankle, undergo cancer treatment, lose a family member, or suffer from a house fire – and without warning they are facing an uphill climb out of poverty."
An accident and its aftermath
Christy Nash, a bar supervisor at an Atlanta-area dine-in theater, was severely injured in a car accident in summer 2019. She was hit by a drunk driver on the way home from work, causing major physical damage to her face and limbs. Without her wages, her household of four adults and three children was in a precarious position.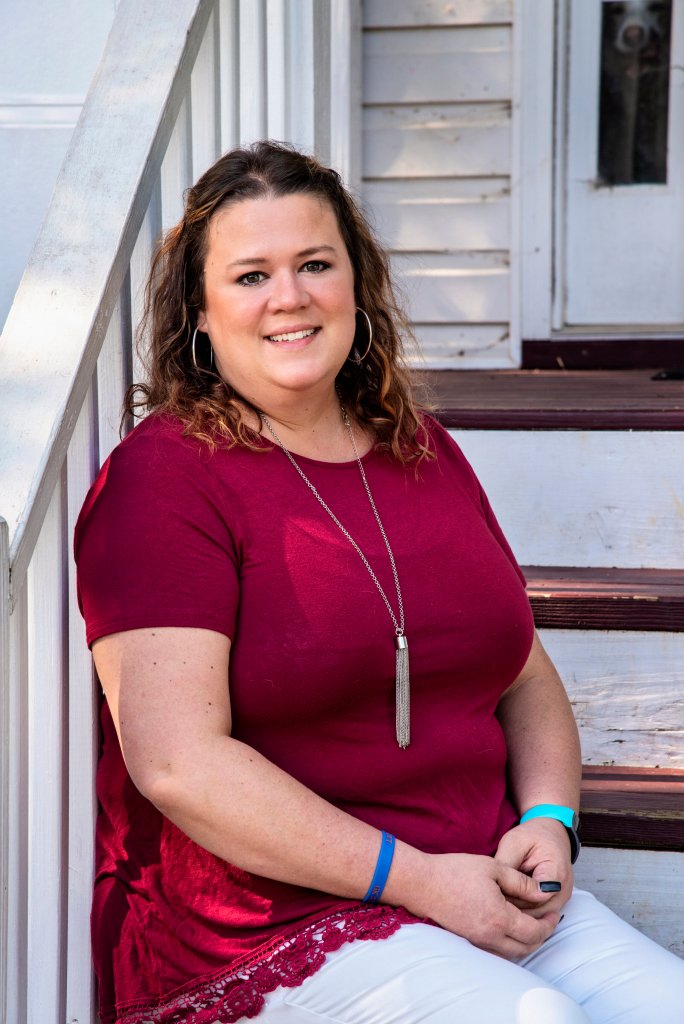 Christy found out about Giving Kitchen and filled out an application for assistance. "It was a piece of cake. I just had to get my bills together and get them to my caseworker. It felt like the checks were in my hands within minutes and my bills were paid. I didn't want somebody to just hand me cash. Giving Kitchen paid the bills directly to my utilities and my landlord, and it just took so much of that pressure off of me," she said.
Without the assistance, her entire household would have been forced to move. "We would have had to find another place to live, and that's impossible because you have to have more money when you need to move because you have to have a deposit, and I don't know what we would've done."
Learn more about Giving Kitchen at https://givingkitchen.org/, and find future non-profit profiles at https://www.yardi.com/blog/category/giving.