CitySquare of Dallas
By Katrina McDowell on Sep 30, 2022 in Giving
Yardi is committed to supporting the community in every city where our offices are housed. Each year, the company distributes philanthropic aid to organizations selected by its employees.
In 2021, Yardi offices supported more than 350 nonprofits worldwide. For the remainder of the year, we will be bringing you the stories of those organizations and insight into how they aid their communities.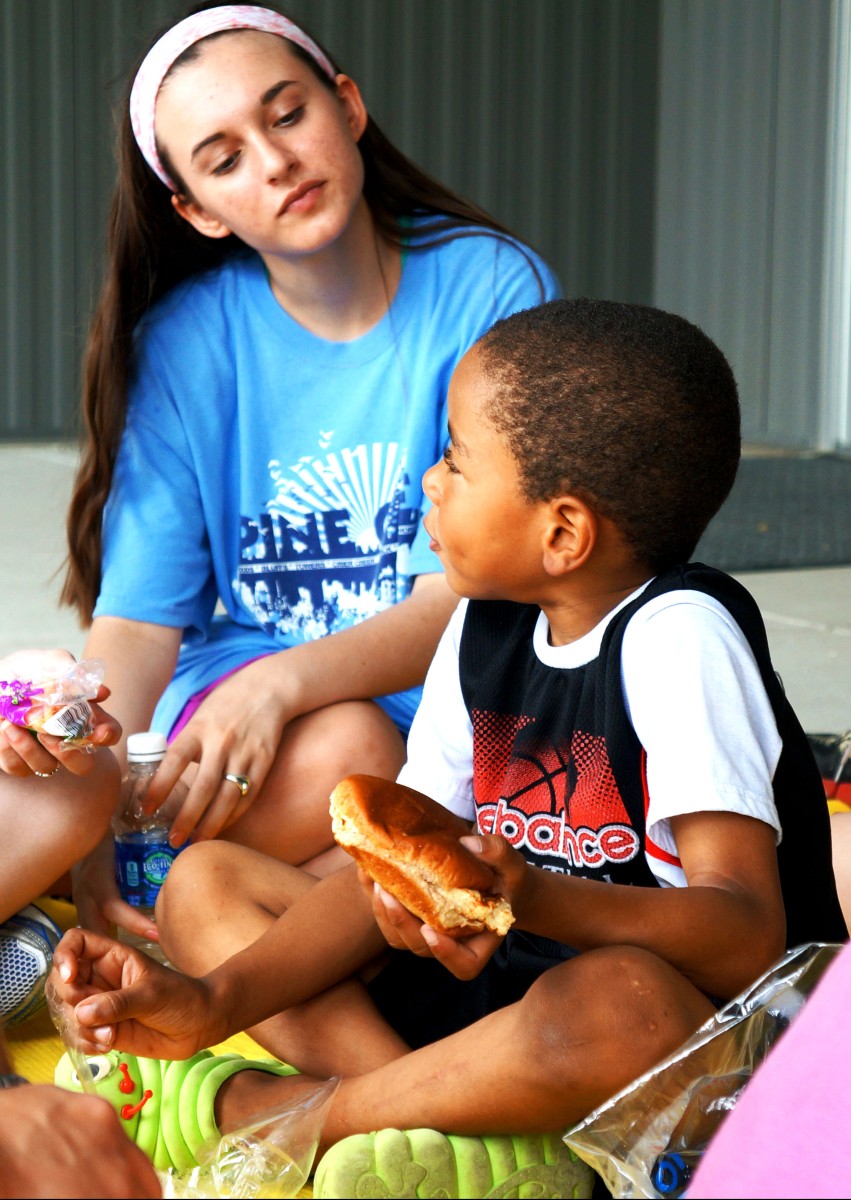 Today, we bring you the story of CitySquare, a nonprofit that fights the causes and effects of poverty through service, advocacy, and friendship in Dallas, Texas. In 2021, CitySquare provided service to over 59,000 Dallas residents. They own over 700 affordable housing units and operate one of the largest food pantries in Dallas. CitySquare also collaborates with the city's largest hospitals to provide primary care services to residents of their housing units.
"Our innovative and neighbor-centered approach wholly addresses an individual's or family's complicated situation, as opposed to providing one single, disconnected service at a time," says Sarah Cantu, Chief Development Officer of CitySquare.
CitySquare offers a comprehensive array of social services that address four key areas related to the persistence of poverty: hunger, health, housing, and hope. CitySquare is prioritizing these six areas in the year to come: homeless and housing solutions, food access, financial empowerment, health equity, legal services, and foster youth services.
Funds from Yardi have helped to support CitySquare's work in each of these areas, allowing them to touch thousands of lives.
"CitySquare is focused on connecting neighbors to affordable housing opportunities and legal services are working with our housed neighbors who are struggling with the threat of eviction," shares Cantu. "Within food access, we are prioritizing a client choice model for shopping for food from our pantry and offering a mobile food pantry for those who are unable to come to the pantry location."
Cantu continues: "We want to focus on how to address social determinants of health within our communities along with job training and financial coaching to help residents become successful.
Lastly, our focus is to serve more foster youth who need assistance transitioning out of foster care and into adulthood," said Cantu.
Adrian's CitySquare story
Part of the foster care system since age 10, Adrian Joshua found himself homeless and living on the street by age 21. That is when he met Tara Gordon, lead case manager at CitySquare.
"Just think how hard it was when you were 18 trying to navigate the world," said Gordon. "Now imagine losing every support system you have and trying to navigate the world with no home to live in and without knowing where your next meal will come from."
Since connecting with CitySquare, Adrian is now a member of the Youth Action Board and recently received the Helping Neighbor Jerry Sullivan Award for his efforts to help his peers. With CitySquare's help, Adrian now had a place to live and recently began working for FedEx. "I feel reborn because I have a new opportunity in life. Now I can exhale and breathe," shares Adrian.
Donations from Yardi have helped former foster youth like Adrian. The neighbors of CitySquare make sure that their personal work and community are worth the investment so they can achieve their goals.
Support from a superstar
Dallas Cowboys DeMarcus Lawrence selected CitySquare as the beneficiary for his part in the NFL's My Cause, My Cleats program.
"I chose CitySquare because of their efforts to ensure our neighbors have the things many of us take for granted- a roof over our head and a meal on our plate," says Lawrence. The cleats are a great way to bring awareness to a cause close to my heart."
Volunteer opportunities at CitySquare for Yardi employees
"Yardi has been generous, consistent, and caring of both time and treasure. There is a story behind every neighbor and Yardi has been part of that story for many years," says Cantu.
If you would like to learn more and have the time to volunteer, CitySquare always needs volunteers. Visit https://www.citysquare.org/volunteer or email [email protected].