Supersized Smart Home
By Erica Rascón on May 17, 2016 in Technology
When smart home technology integrates with our lives outside o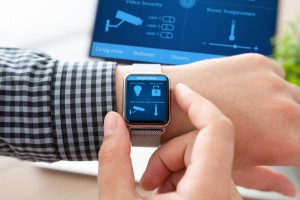 f the home, there is potential for greater innovation.
Lennar Urban recently obtained the green light to develop 750 acres of a former military shipyard in San Francisco. Once completed, the mixed-use Shipyard Communities project will be like a single, expansive smart home for residents and tenants– a smart community.
Lennar Urban teamed up with Bosch Software Innovations to transform the smart community concept into a reality. Bosch will gather hyper-local data on transportation, surveillance, and other public services and infrastructure. That data will then be organized and shared with Lennar residents through apps. Within parking garages, for example, a Bosch sensor system will alert users of vacant spaces.
Data-based services will be available for private use as well. Parents can ensure that their kids safely make it home from school via a neighborhood GPS-tracking feature that communicates with a mobile app and the home's security system. Residents will also be able to control home security, appliances, and more through a smart network of apps and devices.
This project is just the tip of the iceberg for Bosch, which hopes to take its Smart Community apps to cities nationwide.
Mike Mansuetti, president of Robert Bosch LLC, says, "The application for The Shipyards community was a collaboration from the beginning between Lennar Urban and Bosch, showcasing how Bosch works with communities to bring smart technologies to life in unique and exciting ways."
The collaboration between Bosch and Lennar could provide a more stable and valuable framework for smart home technology companies.
Fortune has covered the drama unraveling at Nest and Revolv, Google's cloud-based smart home devices.  Now that smart home technology is finally beginning to catch on, it seems too little too late. Revolv will be retired this May. Nest sales have missed revenue outlooks for the year.
Smart home technology has had a difficult time building momentum with mainstream consumers.  Accenture LLP reports security as the main hurdle that tech companies must overcome: 47% of survey respondents cite security and privacy as obstacles to adopting smart home technology. Of those who purchased smart home devices, 18% stopped using them due to a lack of security guarantees. Users were also frustrated by regularly updating numerous apps that were not integrated.
The Lennar-Bosch combo offers a model worth considering. Smart home technology is sold to builders rather than individual households. One company, rather than several companies, maintains hardware and software. That could be a major incentive. Of those surveyed, 82% of respondents want to control all their smart devices through one integrated security package.
The Lennar Urban community is slated for completion in winter 2017.