StratIS
By Erica Rascón on Apr 28, 2016 in Technology
Tech and college students go hand-in-hand. That hasn't always been the case for tech and student housing. This sector of multifamily housing has experienced a lag in affordable products that bring energy management and automation into the modern technological environment. StratIS is quickly changing that.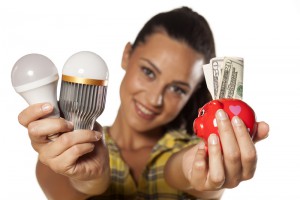 BuLogics, a campus leaders in wireless solutions for the Internet of Things, developed StratIS in 2013. StratIS facilitates varying degrees of remote control for energy usage, home automation, and access to residential units. Users can also submit maintenance requests using the app.
For unit access, StratIS partnered with Schlage hardware company to create Control Smart Locs with ENGAGE. This technology is ideal for multifamily applications: ENGAGE permits lock control through the cloud-based StratIS app. Through this network, staff can now remotely issue replacement credentials, grant vendor access, and complete audits without entering into the field.
StratIS operates in more than 72,000 multifamily and hospitality units in nearly 300 properties throughout the U.S. Student housing units make up approximately one third of StratIS properties. The system has quickly grown popular with student housing owners and managers thanks to three key components:
Low Costs Popular energy and access management systems of this type are often cost prohibitive for the owners of smaller buildings. The relatively low cost of StratIS technology opens the arena of advanced management tools to owners of properties with smaller footprints.
Quick Returns StratIS claims a two-year return on investment for its wireless solutions. The company also reports a 20 percent reduction in energy consumption before demand response capabilities.
Easy Installation StratIS offers ultra-simple product installation. CEO Felicite Moorman told Building Design + Construction, "I also test everything on my seven-year-old, and if she can't use it, we try to figure out what happened." The company's innovative approach results in deployment that is up to 50 percent faster than its competitors.
To learn more, visit stratisems.com.