Smart Guide to Proptech Software
By Erica Rascón on Jan 27, 2021 in Global, Technology
So, you've decided to invest in innovative property management software to navigate the challenges of remote work and our changing economy. One look around the proptech marketplace reveals that there are dozens of options available. Many seem to offer similar services. With so many options on the market, how do you know what's right for you?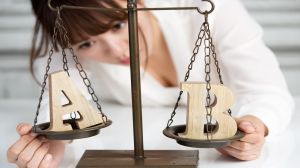 Below are five key features to look for when choosing property management software.
Seamless integration with the ancillary software
There are plenty of property management solutions that are compatible with ancillary software. There are, however, a few problems with integration between different platforms:
Primarily, there is no guarantee of long-term integration. When you're dealing with two separate companies, there are opportunities for acquisitions and other changes that may affect long-term compatibility and availability of either product.
Secondly, there are two software systems that need regular updates. That means more maintenance and headaches for your staff. When one system receives an update, you can only hope for the best with the other. If they're not in sync, you may experience delays, lose functionality or accuracy. That's wasted time for your staff and costly errors for you.
Seamless integration occurs when both the property management software and ancillary products function on a single platform by a single provider. Such integration ensures optimal efficiency and accuracy in the long-term because there is less work to keep products and data in sync.
Mobile-ready and browser agnostic
A web-based property management solution is essential as remote work environments become more commonplace. Web-based and mobile-ready software allows you and your team to work without being tethered to the leasing office. When working from home, out in the field or travelling, you can securely access the information you need.
Your office staff will be empowered to complete rent payments and procurement online –checks, money orders, debit and credit cards, and even cash—without prolonged processing times, fewer in-person meetings and zero trips to the bank.
Additionally, browser agnostic software (easily accessible with any major web browser) increases user flexibility. You can get the job done on any operating system including Android, iOS and Windows and with any browser such as Chrome, Safari and Firefox.
Automated tools that promote efficiency
Both remote and in-office employees benefit from tools that help them focus on what's important and bypass tedious tasks. Fortunately, today's property management software offers impressive automation tools.
In marketing, customizable automation tools deliver targeted messages to prospects, send follow-up correspondences, handle appointment and tour scheduling and even update your ILS. Once your prospect becomes a resident, systems can automatically transfer prospect data to a resident file without redundant data entry.
Staff can automate workflows including leasing, move-ins and move-outs, work orders, purchase orders and check writing. Those features are just a sample of the automated services available through modern property management software and add-ons.
Automation frees up time for staff members to focus on building relationships, closing sales and earning loyalty.
Scalability
Is the software prepared to grow with you? Property management software is a powerful, long-term investment. Consider a solution that will grow with you through pandemic recovery and beyond.
Protect your investment by choosing a platform that is configurable to your current needs and scalable to your future. Innovative solutions make it easy to add and integrate marketing, customer relationship management, procurement, facilities management, energy management and business intelligence solutions as needed. Save time by skipping new core product evaluations and training as your organization and needs grow.
Built-in enterprise management and accounting all in realtime
When it comes to accounting and property data, few things matter more than safety, consistency, accuracy and transparency. Seek property management software with built-in accounting that meets all applicable accounting standards and regulatory requirements.
With cloud services, accounting and property data can produce real-time reports with a single source of truth for more informed decision making.
Get 8 questions to ask before choosing your property management software.