Choosing Software
By Erica Rascón on Nov 21, 2018 in Technology
Choosing the right property management software determines the efficiency and productivity of your organization. Jumpstart your selection process with these eight simple questions.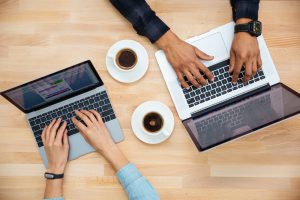 Is the software installed at the premises or cloud-based?This is a matter of preference. Some organizations prefer installed software because data access does not depend upon an internet connection. The industry, however, shifts towards cloud-based platforms. Such web-based software permits users to access the data in the office, in the field and anywhere in between. Cloud-based solutions often include updates for the latest improvements and changes in compliance. Staff is free to focus on their roles, not the nuances of software.
What security and backup procedures are available? Cloud security services combine convenience with safety. Ensure that your cloud-based software offers data recovery, encryption and around-the-clock server operation monitoring.
Is the pricing model determined by the number of users or units? Software may be priced per licensed user or per unit. Licensing by user may be convenient for organizations with few employees and limited plans for growth. Pricing by unit allows the greatest flexibility and scalability. Staff growth and software usage are not hampered by paid licenses.
Is the product out-of-the-box or customizable? Turnkey solutions offer the ability the hit the ground running. Customizable systems will suite your portfolio more precisely and grow with you as your needs change.
Does the software integrate with other services necessary for your business? A fully integrated platform makes daily operations easier. The suite keeps data consistent between services such as accounting, leasing, resident screening, marketing, maintenance, and utility billing.
When is technical support available? Emergencies don't wait for convenient office hours. Check support service hours to ensure that you can receive assistance on weekdays as well as weekends. Read reviews to gauge the timeliness and effectiveness of support services.
What is the size of the company's client base? Are clients satisfied with the software? The size of the user base reflects that the software is tried and true. An established company with a large client base bears testimony to the success, longevity, and adaptability of their software. But size isn't all that matters. Reviews provide helpful insights. Explore reviews for common threads, both positive and negative. Since reviews are often sounding boards for what is wrong with a product or service, any positive reviews speak volumes.
Will the software provider consider your feedback? Few providers consider user feedback when developing and updating their products. The ability to contribute to the functionality of the product provides a huge advantage.
Take a step towards improved efficiency and productivity. Explore property management software solutions for full business real estate and small- and mid-sized organizations.