PropTech for Gen Z
By Erica Rascón on Dec 8, 2021 in Marketing, Technology
Do you know if your proptech will maintain its appeal to future generations of prospects? If not, no worries. We've done the research for you. We're exploring proptech with staying power, tools for today that will continue to deliver results well into the Gen Z lifecycle.
Cut costs with lasting proptech
Proptech is a major investment in money and hours. The technology you choose should evolve with users' changing needs to ensure that you get the best impact per dollar. Not all new solutions will stand the tests of time.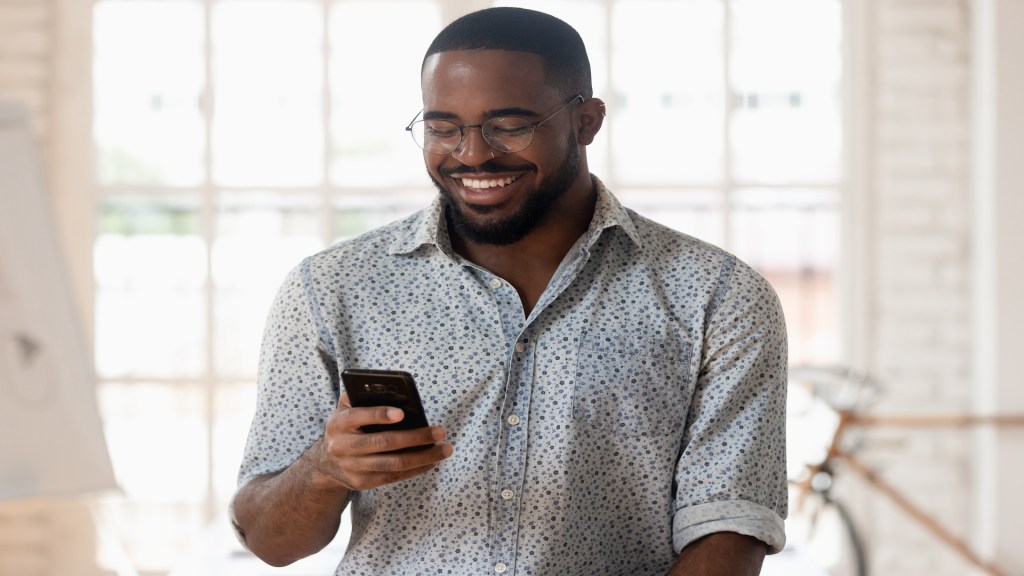 Are you confident that your proptech lineup is ready for Gen Z? Read on for the essential solutions that your organization needs.
REACH brings you the freshest data on Gen Z
Gen Z is comprised of about 67 million people, the oldest of whom turn 25 this year. We learned more about the largest renter demographic ever through the REACH by RentCafe Gen Z Renter Study. This survey of more than 10,000 next gen renters gives insights into their habits and interests.
The results confirmed what we've observed: Gen Z is an intelligent, tech-savvy generation that values efficiency and creativity. They value proptech that feeds their need for contactless transactions as well as quick and easy access to information and services.
Tech for targeted and engaged marketing
One average, Gen Z search terms are 4.9 words long, longer than all previous generations. They know that using detailed queries will bring them closer to what they really want rather than wading through pages of irrelevant results.
Appeal to their specific searches with longtail keywords and campaigns crafted by search engine marketing professionals. Expert search engine optimization (SEO) strategies will help your content rank well and be discovered by prospects. When supplemented with pay-per-click (PPC) advertising, you will have two ways to get your property at the top of Gen Z's search results. That's where the magic happens.
Once search results return, 100% of Gen Z survey respondents said they click a sponsored ad or one of the top four organic links. Ad placement and high organic rankings in Google are essential to get your property in front of Gen Z's eyes.
Read how you can reach more of Gen Z with targeted advertising.
Optimize your website for Gen Z
What does Gen Z expect after clicking your organic link or ad? About 80% of respondents will search your apartment website for floor plans, followed by 72% who want photos of the exact units available. Ensure that these features are available and easy to find on your marketing website.
They're also looking for videos. About 40% of survey respondents watch videos when searching for apartments online. Offer video tours of the unit and property to show that you have what they're searching for.
Get five game-changing tips for shooting property videos.
Use social media strategies for the win
Your website isn't the only place to reach Gen Z. The REACH Gen Z Renter Study reveals that Gen Z relies on social media for connection. To connect with them, bring your social media marketing and reputation management strategies front and center.
It's been reported that Gen Z has an eight-second attention span. With such short attention spans, Gen Z expects to learn a lot in a short amount of time. Video can help you achieve this goal but leave your Kevin Costner-esque strategy behind. Keep it short: 40% of respondents prefer videos shorter than 15 seconds, and 30% will give you a generous 15-60 seconds.
Share your videos and other content across multiple platforms for maximum impact. This creates multiple touchpoints for Gen Z, ushering them through the sales funnel. Short on time? Get expert help creating, posting and monitoring content that you approve.
Online leasing is a must
Whether they find you through an ILS, your website or social media, you've got to keep the momentum going. Online leasing offers the convenience of 24/7 accessibility and the ease of digital uploads — both of which appeal to Gen Z.
Online leasing is a no-brainer for this smartphone generation. Gen Z has no memory of a world without smartphones! They're comfortable with online transactions including leasing.
The entire leasing process can take place without a single step into the leasing office. Receive the application, supporting documents, fees, signatures and screening entirely online.
Once they're residents, young renters expect conveniences like online and text payments.
Tech-centered concierge services
The study also revealed that Gen Z would rather pick up fast food than eat a fancy dinner. This may mean they're inviting their guests to your property to eat in the comfort of their homes. You can welcome them with improved safety. Cue your concierge!
With Yardi Concierge, an ID Verify process for residents' guests can take place via email or SMS. Leasing staff and security no long need to fumble through guest lists.
The smartphone generation also expects to book their amenities online. Empower them to book reservations online via Yardi Concierge and the RentCafe resident app without tying up the leasing office phone.
Today's tools for the renters of tomorrow
All of the aforementioned proptech for Gen Z is currently available. It's scalable, flexible and entirely online!