Optimize Payments
By Erica Rascón on Jan 17, 2019 in News
There are two groups that want you to optimize online payments: your residents and your staff.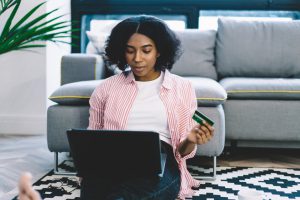 According to the National Apartment Association, about 79 percent of residents prefer to pay their bills online. It's quick, easy, and means one less task to occupy their time each month. Your staff wants to enjoy a workweek without opening mail, scanning checks, trips to the bank, or data entry into your real estate accounting software. When you increase adaptation to online payment processing, everyone wins.
Check out these six tips to boost online payment enrollment.
Provide easy access to the payment portal. Consider adding a button directly on your property website or prominently displayed on the resident portal.
Make enrollment easy for your residents. Consider creating a step-by-step how-to guide on enrollment that includes screenshots. The text and visual aids will help your residents, resulting in fewer calls to your office for help.
Designate a tablet or computer to online payment enrollment. When a resident visits the leasing office with a rent check, agents can then offer to help them setup online payments on the spot!
Inform residents of their options. Some residents may be unfamiliar with the options available or not understand the lingo. Broadcast which options they have– ACH, Text to Pay, reoccurring EFT—and well as what each payment option means.
Create an awareness campaign including emails, social media posts, and print posters at the leasing office (especially near the drop box). Consider a catchy slogan and imagery for the campaign that will stick in residents' minds.
As a last resort, create an incentive program. Consider gift certificates, prizes, or small discounts off the rent. The incentives are an upfront investment with long-term payoffs.
Learn more about online Payment Processing with Yardi.