Online Coursework
By Mike Sederholm on Sep 11, 2023 in Technology
What do you think of when you hear the words Yardi Aspire?
If you know Aspire helps property managers train their team, then you may think online courses are what it has to offer. And, you wouldn't be wrong.
But, of course, over the years, Aspire has grown. We've added new features and technologies that are benefiting property managers from every component of the industry, including: commercial, affordable, PHA, multifamily, industrial and every other type of property managed by our clients.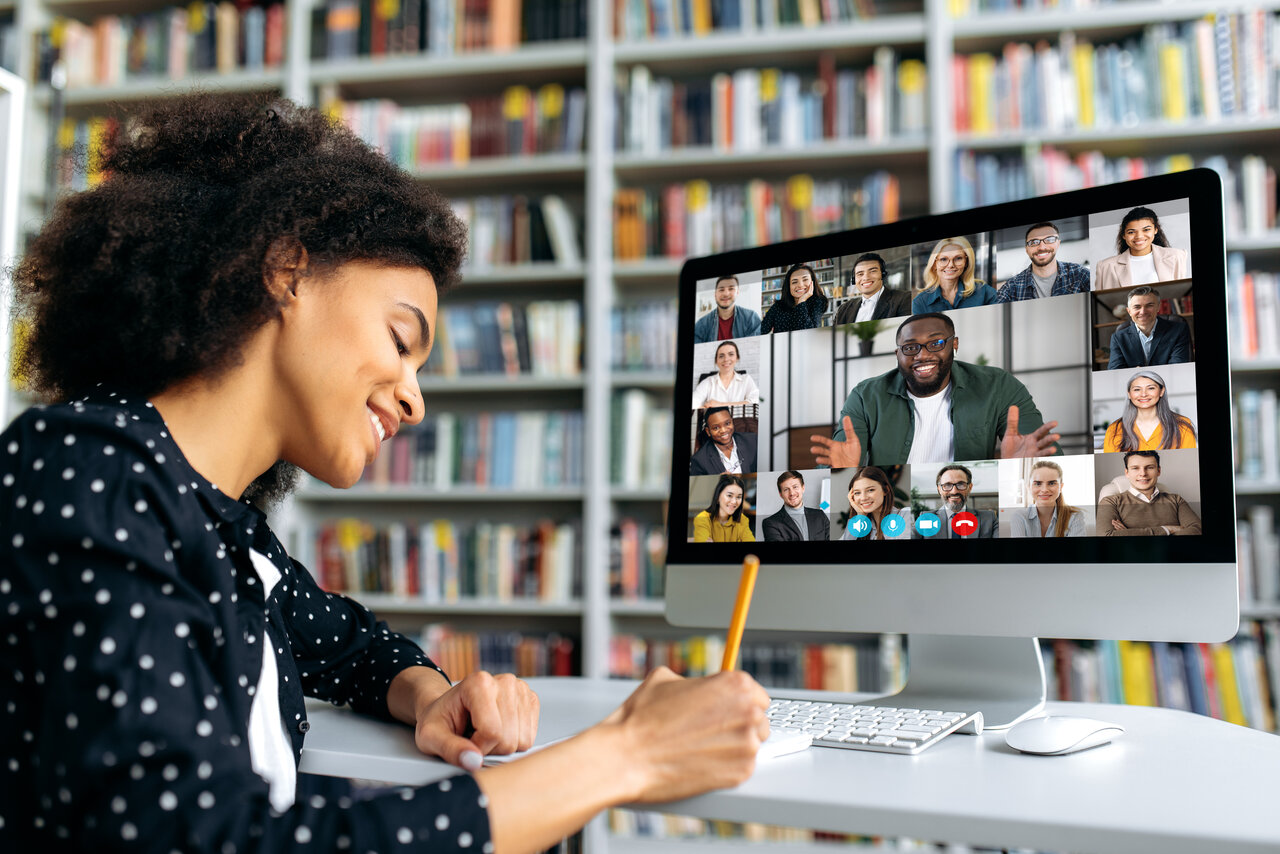 Yardi launched Aspire in 2013, and over the years it's grown into a complete learning management solution (LMS). Aspire helps trainers and human resources professionals develop talent, track growth, communicate with employees, host live meetings, maintain compliance with government regulations, and much more.
And through all of that development, it's true that on-demand, online classes are among the most popular features of Yardi Aspire. Every training program relies on content, and Aspire comes with hundreds of predesigned courses covering topics for professional roles found in property management. Aspire clients also have access to tools to design their own custom content.
With all of that available standard in Aspire, it's no wonder many of us still think of the Aspire LMS as primarily a tool for getting on-demand coursework onto the screens of employees.
So, let's take a moment to recognize the benefits of online classes. What better way to do so than by highlighting how we at Yardi use them to train our own team?
Enhancing Learning with a Curated Learning Approach
Aspire helps Yardi drive seamless, personalized online experiences and workflows for employee tasks and activities. It helps our company craft and consolidate work activities into centralized, simplified and highly accessible assignments. We benefit from Aspire by seeing higher employee success and maximized accountability, efficiency, and reporting transparency.
Yardi's training strategy is based on the concept of blending training resources into a strategic system. Over our decades of work, we've embraced the fact that there's no single solution for training. To put it bluntly, we need to leverage everything available to make our training effective. That includes on-demand courses.
Aspire is how Yardi employees access online training. By incorporating on-demand, online courses into our training approach, we introduce diversity into how employees engage with content. This not only adds a dynamic element to their learning journey but also empowers them to customize their pace of learning. The accessibility of our approach ensures that learners can conveniently revisit and review content whenever they need to.
Moreover, this method facilitates comprehensive skill acquisition through our validation processes and thoughtfully designed assignments, all subject to rigorous review by our dedicated trainers. This approach empowers learners to showcase their newfound skills with confidence. Additionally, we have the flexibility to offer supplementary training tailored to individual learner needs, creating a truly personalized learning pathway.
For Trainers:
Let's face it: being a corporate trainer is tough. The best ones find ways to keep learners engaged and aspirational. Unsuccessful trainers may find their learners treating classwork as a burden or just something they have to go through so that they can go back to doing their actual work.
Aspire, and its online courses, is a powerful tool for trainers to avoid falling into that unsuccessful category.
Aspire helps Yardi trainers to convey content through multiple mediums. By doing so, we circumvent the challenges of Zoom fatigue while optimizing the learning process. This method also allows our trainers to allocate focused time for one-on-one interactions with employees requiring personalized guidance. With reduced continuous training commitments, Yardi trainers gain the flexibility to engage in other tasks, such as reviewing training materials and assessing employee assignments.
For Team Leaders and Human Resources Professionals:
If you haven't seen a demonstration of Yardi Aspire, you may not be aware that online courses are more than just learners taking classes on their computers. Yardi also uses Aspire to monitor the progress of our team members, their test scores, their assigned training content and more. "For example, Aspire offers tools for policy review assignments, form completion, surveys, tasks, online skill demonstration assignments performance development monitoring, goal setting and mentorship," said a Yardi corporate trainer.
Aspire is a streamlined platform that empowers Yardi's supervisors and HR department to efficiently track and evaluate employee development. With real-time access to progress metrics, test results, and time allocation to training modules, decision-making is informed and effective. This centralized repository ensures a comprehensive overview of employee growth and serves as a valuable resource for performance reviews and talent development initiatives.
Now that you've gained a little insight into how Yardi uses Aspire, don't you think it's time for a demonstration of how it can help your property management organization? If you're not already an Aspire user, call (800) 866-1144 or email [email protected] to set up your demo.