New from Google
By Anca Gagiuc on Oct 13, 2017 in Technology
Earlier this month, Google launched eight new hardware products — two versions of the Pixel 2, a new Daydream VR headset, two new Google Home speakers, an AI camera dubbed Google Clips, AI-enhanced headphones called Pixel Buds and the Pixelbook laptop.
The second-generation family of consumer hardware products seems an effort to make up for the lost time in the hardware department.
Google's senior vice president of hardware, Rick Osterloh, reminded everyone at the launch that while late to the race, Google could still be a contender. After all, Apple was not first to market with MP3 players and smartphones, nor was Facebook the gate-clanging social network.
Pixel 2 & 2XL
Following last year's Pixel, Google launched two new smartphones—Pixel 2 made by HTC and Pixel 2XL made by LG. The phones boast an overall score of 98 points in camera benchmark charts, surpassing every other smartphone currently on the market.
Google managed to score higher with a single camera when competitors hav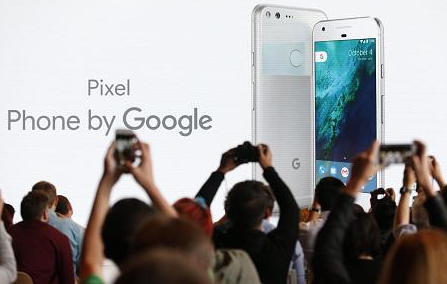 e done so with two. Google has also added the live photo and portrait modes, two of the features iPhone users have been playing with for awhile.
Both phones are made of metal instead of glass or plastic, but for this premium look and feel the company had to ditch wireless charging. It does support wireless communication though, thanks to a glass window at the top of the phone. The headphone jack is missing on both models.
Both devices run Android 8.0 (Oreo) with some custom software and features from Google. They're water resistant and are powered by Snapdragon 835 processors with 4GB of RAM and storage of 64GB and 128GB. Connectivity-wise the devices support Bluetooth 5.0 + LE and have an USB-C port to be used with the headphones (there's also a headphone adapter to connect a jack to the Pixel).
Equipped with 2,700mAh battery (Pixel 2) and a 3,520mAh (Pixel 2XL), the company promises up to 7 hours of battery life with only 15 minutes of charging. A very nice feature is the squeeze gesture, which exists thanks to the pressure-sensitive sides which at a simple squeeze will launch the Assistant.
Google Home Mini and Max
The Home family introduces the $50 Google Home Mini—a little fabric-covered puck that competes directly with Amazon Echo Dot. It responds to the same commands as the regular Google Home, but due to its size, it's not suitable for music.
At the other extreme, there's the Google Home Max seems to be directed against Apple's HomePod. Max has all the assistant features built-in, but with much larger speakers. The $399 device sports dual 4.5-inch subwoofers, custom tweeters and a "smart sound" feature that optimizes based on the environment it's placed in.
Google Pixelbook
Last year Google decided to discontinue the Chrome Pixel; now it has returned in the top end of the market with an aluminum unibody frame device that is the revamped image of a Chromebook. It runs on Chrome OS, so its price range (from $999 to $1,649) makes many eyebrows raise. Otherwise, the device looks very good—well-built, thin and convertible.
Tech specs feature a 7th-generation Intel Core processor with 8GB or 16GB or RAM and 128GB/256GB/512GB SSDs for storage. Battery holds for up to 10 hours and a 15-minute charge will add up to two hours of use, claims the company. The keyboard is backlit and is complemented by an edge-to-edge trackpad. Pixelbook has a compatible Wacom-based pen, which Google says has a mere 10ms of latency and more than 2,000 levels of pressure sensitivity. However, it's not included in in the Pixelbook package; for it you need to pay an extra $100.
Pixel Buds
Probably the most important gadget released by Google at this autumn event, the $159 Pixel Buds might be one of those products where Google is out  first (but only if they work as touted). The around-the-neck wireless earbuds have Google Assistant and real-time translation for 40 languages built in. The idea behind the translation feature has been tested by many other startups so far, but unsuccessful. As of yet, it's not clear if Google managed to solve most of the problems. If so, it will be an impressive innovation.