Resurrected
By Anca Gagiuc on Mar 4, 2017 in Technology
Mobile World Congress is in full swing in Barcelona this week. Strangely enough, the most popular device is far from being th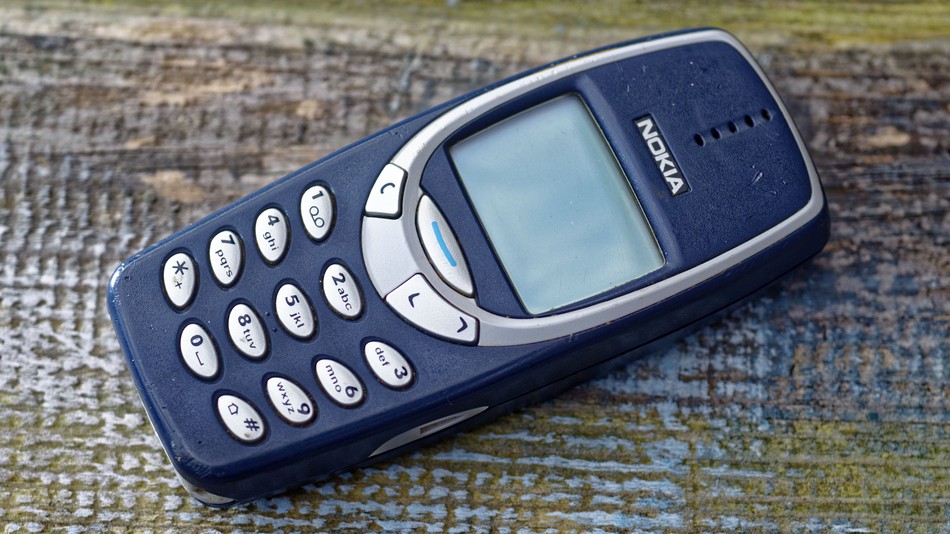 e smartest or most innovative, instead it is all about nostalgia. Yes, Nokia 3310 holds the spotlight once more, 17 years after its original release.
If I asked you to close your eyes and remember your first cellphone, a midnight blue and grey device might pop up in front of your eyes. Chances are you're picturing a Nokia 3310, a device originally presented to the world in September 2000.
Obviously, the model presented at MWC is a remake, but not much was really redone. The dumbphone is limited to 2G connectivity for calling and texting, has FM radio and MP3 player for music, 16MB storage (yes, megabytes, this is no typo) expandable up to 32GB through a MicroSD card slot, new UI with plenty nods to the original model and that massive battery life coming from a removable 1,200mAh battery. More precisely, it offers up to 22 hours talk time and up to a month of standby time, 10 times the original's capabilities. And how can one spend all that juice? Playing Gameloft's updated version of the original Snake game, of course!
Its design is also pretty similar to the Nokia 3310 launched at the millennium. They're roughly the same size, but the new one has a 2MP camera with flash and a bigger display—a 2.4-inch QVGA with a resolution of 240×320 pixels. The 2017 model has slimmed down over the last 17 years, just like most models. In case you're wondering what operating system keeps it going, it's Nokia Series 30+. The new model boasts more rounded edges, subtler buttons—eye-candy for the retro phone fans. And it sells for just $52. The manufacturer is convinced that the perky design, the friendly price and the overall exhaustion people feel in the midst of all this technology, will make the device a success.
In 2017, what does it say about the state of the smartphone industry that a nearly 20-year-old device is the star of a show like Mobile World Congress? What made all those heads turn at such an event?
Some say it is nostalgia, others call it legacy; some believe this device mirrors the actual needs of customers, insisting this is the device least touched by hardcore marketing strategies, while others point out and demonstrate the opposite. It would be interesting to know why a nostalgia trip such as the 3310 takes the spotlight in the same room with Sony that launched a phone with a 4K HDR screen, LG's G6, Huawei's fancy Leica dual-camera setup in P10?
Some say smartphones today are boring in a sense that they don't really differ much, they all share more or less the same camera, screen, music player, apps and games. It's more or less the same thing that hides the internet in the palm of your hand, while leading your lifestyle.
Could it be that the big leaps in technological advancement are behind us? It feels as if innovation in the smartphone industry reached a point where it seems to have dried out. What big changes can we expect now from new smartphones? The all-screen phone, the bendable device, the holographic gadget? But once we'll have it, won't we become nostalgic by the time it reaches its third or fourth version? Then what? Will our phones eventually become the new PCs for the post-PC era?