Optimize Facility Management
By Lee Ann Stiff on Mar 21, 2023 in Technology
How are you overseeing maintenance operations, managing service requests from tenants, tracking work orders with technicians and extending the health of equipment in your buildings? If you're not using automation, you're working too hard and spending too much money. It's also easy for important things like timely repairs and inspections to fall through the cracks.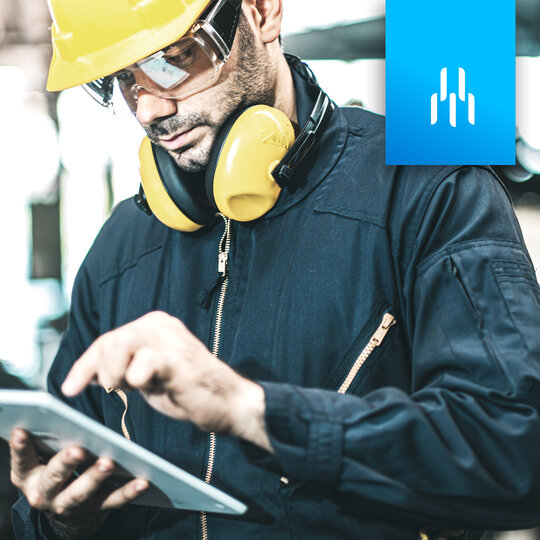 You can optimize building performance and tenant experience by using facility management software to automate preventive maintenance, property inspections and work order management. Following are best practices to help commercial operators maintain peak building performance and gain portfolio-wide oversight.
Tip #1
Automate service requests through a tenant portal.
Reduce manual tasks for your staff and increase convenience for your tenants with online work order requests and automated scheduling. Improve communication via email and SMS messaging and ensure tenants are satisfied with your maintenance performance.
Reduce man hours needed to manually field requests from email or by phone
Simplify the feedback loop through follow-up tenant surveys and promote satisfaction
Tip #2
Automate notifications for incoming work orders and set rules around completion.
Auto-assign work orders to technicians so they can get started quickly with all the details they need. Track work to completion and eliminate time-consuming manual processes including paperwork and phone calls. You can easily track pending requests, alerts and exceptions.
Shorten work order cycles by improving communication between maintenance staff and tenants
Help improve tenant satisfaction by preventing requests from falling through the cracks
Tip #3
Schedule preventive maintenance and inspections without paperwork.
Save time by scheduling recurring property maintenance and standardizing inspection routines. Satisfy all types of inspection requirements including annual, regulatory and due diligence. Use workflows with flexible templates to ensure that inspections cover every detail, every time.
Save money and man hours by extending the usable life of equipment
Help improve tenant satisfaction by keeping key systems running optimally
Take care of minor property issues before they become major (and expensive) problems
Tip #4
Keep digital equipment records.
Extend equipment health and run preventive equipment maintenance and inspections. Improve visibility into critical dates and trends on equipment at a glance.
Keep documents, dates and maintenance history all in one place for easy access
Save time required to gather information or work required when a date (e.g., warranty expiration) is missed
Tip #5
Give a mobile app to technicians in the field.
Allow technicians to manage all facility management activities from the field with a mobile app. Automatic syncing gives your team the latest information to make confident decisions, receive notifications and share important information with other technicians, vendors and tenants.
Let techs update work orders and perform preventive maintenance and inspections on the go, even in areas without data connection
Make it easy for technicians to create documentation and upload pictures in the field
Connect property maintenance teams, vendors and managers and improve communication
Tip #6
Track labor hours spent on facility management tasks.
Improve maintenance data transparency across the organization. Enable technicians to track progress in real time and help managers understand maintenance requirements so you can right size staff.
Forecast time requirements for service requests, preventive maintenance and inspections
Monitor how time is spent on existing work and compare to expectations
Tip #7
Use a vendor portal to communicate about outsourced work.
Improve visibility into activities with outside vendors and track work progress to completion. Enable self-service for vendors to expedite invoice processing.
Streamline communication with multiple vendors at once for bids on work and more
Improve the invoicing process by allowing vendors to submit their own invoices
To sum up, you can increase asset value by optimizing facility management and gaining more insight into the health of your properties. You can realize further improvements and cost reductions by streamlining service requests, leveraging intuitive asset maintenance and improved resource planning along with better communication and collaboration across all teams.
Ready to connect tenants, technicians and vendors on a fully integrated facility management platform?
Read more about Yardi Facility Manager or join a webinar.