Autumn Crop
By Anca Gagiuc on Sep 19, 2018 in Technology
At Apple's September product unveiling, three new iPhones grabbed the spotlight. Tim Cook's presentation also showcased the new Apple Watch, called "an intelligent guardian for your health."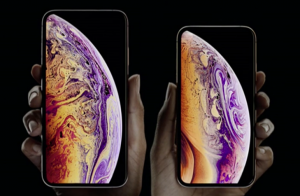 To introduce the new Apple Watch to the world, Apple turned to American Heart Association president Ivor Benjamin, who applauded the company's innovation and commitment towards health issues.
The most prominent new feature of the Apple Watch Series 4 is that the device is now able to detect a low heart rate and atrial fibrillation. This advances its health detection capabilities far beyond simple exercise tracking.
The watch is now able to measure the electrical activity of the heart, enabling the user to take an electrocardiogram simply by putting their finger on the digital crown. The feature, as well as irregular heart rate detection, has received FDA clearance.
There is also a next-generation accelerometer gyroscope, which enables the device to detect a fall by the wearer —when a fall is detected, the watch will send an alert prompting you to call emergency services. If the device senses that the user is immobile for more than one minute, the call will be started automatically. This may be ideal for those aging but hip grandparents who don't want to admit a life alert device might be a wise wearable.
Design-wise, Apple Watch Series 4 flaunts a 30 percent larger display—which gives enough real estate for up to eight shortcuts for apps—as well as a thinner body, which make it less bulky on small wrists. The speakers are 50 percent louder and its new S4 chip will have the watch perform twice as fast. The battery life should last for 18 hours and outdoor workout time has increased to six hours.
Pricing starts at $399 for the GPS model and $499 for the cellular.
iPhones Xs, Xs Max and Xr
The trio of iPhones replaces last year's iPhone X, while also completely removing iPhones 6S and SE from Apple's store, the last models with a headphone jack. The first thing that struck me with the new iPhones is the naming convention. It seems like Apple's names for the iPhone take the same route as the Mac's OS X, and not only do I like it, but it also makes a lot of sense. Of course, this is a guess, but by this time next year, a new iPhone will prove me right, or wrong.
All three models share the same A12 Bionic processor: a chip with two performance cores for the intensive tasks—now 15 percent faster than the iPhone X, four efficiency cores responsible for powering the everyday app usage—up to 50 percent more efficient, and an updated eight-core Neural Engine for AI tasks, which can handle five trillion operations per second. In addition, the GPU is up to 50 percent faster, too. In other words, all three phones should offer the same extremely fast performance.
The main camera differs slightly—the Xr lacks the telephoto/zoom lens, but otherwise it has the same 12-megapixel f/1.8 primary camera as the Xs and Xs Max. All three cameras are equipped with a new sensor and is capable of Smart HDR, which produces photos with greater dynamic range and less noise in low light. Just like last year, all new iPhones can shoot 4K videos at 60fps and 1080 slo-mo at 240fps. The front-facing TrueDepth camera is used on all three models—it'd a 7-megapizel, f/2.2 sensor.
The Face ID system has been improved by adding a faster, secure enclave and smarter face-scanning algorithms. Starting 2018, iPhones are all capable of supporting two phone lines by including an eSIM card and one physical nanoSIM card. Also starting this year, the iPhone can record stereo audio thanks to its now four microphones. While we're at it, Apple claims the new iPhones all have improved stereo speakers with a wider audio presentation.
Unfortunately, all new iPhones come with a slow 5W charger and lack a headphone adapter, so keep in mind you'd have to buy one on the side for an extra $9.
Somehow it feels that even though the iPhone Xs replaces last year's X, Xr's combination of features makes it the most appealing. Starting at $749, it manages to avoid the $1,000 entry price of the Xs without rebating too much: it doesn't have the OLED display but an LCD one, is less vibrant (326 ppi versus 458 ppi) and has just a single, optically stabilized 12-megapixel sensor. However, thanks to software, the portrait shots, adjustable bokeh and SmartHDR capabilities are there.
Another difference lays in the IP67 water and dust resistance, a step down from the new IP68 rating of the Xs and Xs Max, but it should be enough to handle a sudden rainstorm or some accident involving liquids. The aluminum band, although not as substantial as stainless steel, makes the phone more lightweight. In addition, just like the 5C, the Xr will come in a variety of colors—coral, blue, yellow, red, black and white. The storage capacity for the Xr ranges from 64GB to 256GB, while the other versions can go up to 512GB.