Asus ZenBook 3
By Anca Gagiuc on Jul 28, 2016 in Technology
Asus might have stolen the spotlight at Computex 2016 when it presented the ZenBook 3, a new laptop that combines ultra-thin design with powerful specifications. Yes, it is envisaged as a direct rival to Apple's latest MacBook and we must say, on paper it looks great!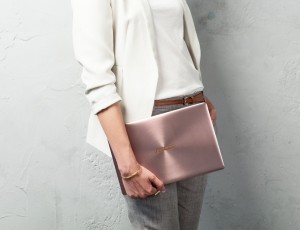 The ZenBook is great portability-wise, weighing just 2 pounds and measuring just .46 inches at its thickest point. And this is pretty impressive, as what it hides under the hood is not easy to huddle into such heaped space. The aluminum device comes in three extremely shiny colors: Quartz Grey, Royal Blue and Rose Gold, making a bold statement in this sea of more mute-colored notebooks. Moreover, the ZenBook brings back the spun metal finish, in case you missed it.
The ZenBook's display features a 12.5-inch screen coated in Gorilla Glass 4 with 'only' Full HD resolution of 1,920 x 1,080 pixels at 176ppi—slightly larger than the 12-inch screen of the MacBook, but less sharp than Apple's 226ppi device. However, it looks like Asus was able to slim down the bezel with the screen now covering 82 percent of the laptop's front.
The slender frame though, hides some serious hardware. The device comes with several configurations on offer, with the entry-level model equipped with a low-voltage Intel Core i5 CPU, 4GB of memory and 256GB of on-board storage available at $999; the high-end version comes with Intel Core i7 processor, 16GB of RAM and a 1TB SSD and sells for $1,999; what more could you want? Perhaps more ports besides that one Thunderbolt USB Type C port?
Asus claims that the ZenBook 3 offers nine hours of battery life and has this ability to recharge to 50 percent capacity in under one hour. The battery is rated at 40 watt hours which is not bad, but it's not large either, especially when we look at the Asus ZenBook UC305UA which hit almost nine hours in web browsing tests. One big concern is whether the ZenBook will be able to keep its cool; Asus announced it has developed the "world's thinnest" fan at just 0.12 inches (3mm) which probably doesn't push a lot of air.
The full-size keyboard seems a little off—it offers .35 inches (8.8mm) of travel to each key, but the slightly odd shape of the keyboard and the large keys make typing a little strange, vague and imprecise. The same feeling is given by the glass-covered touchpad, it's smaller and it doesn't feel as sensitive as we'd hope, it's nowhere near the wonderfully smooth feel of the MacBook. In return, it has a fingerprint reader that supports Windows Hello to make logging in possible without needing to type in passwords.
All in all, the ZenBook 3 seems to be a valid competitor for Apple's MacBook with is portability and more power for less money. Yet, diehard OS X users probably won't jump over to Windows 10 right away, especially with the super-powerful new MacBook Pro announced for later this year. But those Windows fans who've been waiting for a sturdy machine, this might be their device.