Walk-in Payments
By Leah Etling on Oct 28, 2013 in News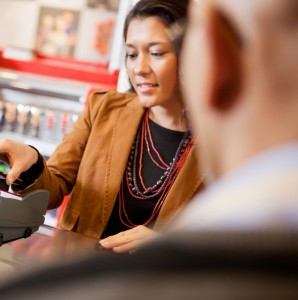 Cash and money order payments are not ideal for property managers.
Susceptible to fraud and inconvenient compared to electronic funds transfers or online payments, just about all property management firms will tell you that they don't want rent remitted this way. But sometimes, that's how residents want to pay.
Now there's an alternative. a new service that eliminates the risk of money order fraud or the hassle of taking cash and is efficient and convenient for residents and property managers alike.
It's called the Walk-in Payment System (WIPS™), and it's available as part of Yardi Payment Processing™.
Here's how it works: Using the Walk-in Payment System (WIPS), residents can pay rent in cash at over 18,000 participating convenience stores or big box retail locations. Payments are seamlessly transferred to the property management companies' Yardi Voyager® system.
"Residents get the convenience of a one-stop experience. Property management companies gain efficiencies, increase the likelihood of collecting rent on time and reduce money order fraud," said David Kessler, vice president, affordable housing for Yardi.
Property managers who prefer not to process cash or money order transactions will find WIPS to be a secure and reliable alternative for collecting rent payments. Find out more about it and other ways that Yardi Payment Processing makes collecting rent easier on Yardi.com.