Video Resumes
By Erica Rascón on Sep 14, 2021 in News
Have you noticed the newest ways to recruit talent online? LinkedIn and TikTok have both launched video resumes that change the face of talent recruitment.
Video resumes on TikTok and LinkedIn
TikTok Resumes is currently in the pilot stage, but it is already gaining attention from major employers. The platform permits users to apply for job openings via a three-minute video resume. Major brands such as Target, Shopify and Chipotle have already begun to accept applications.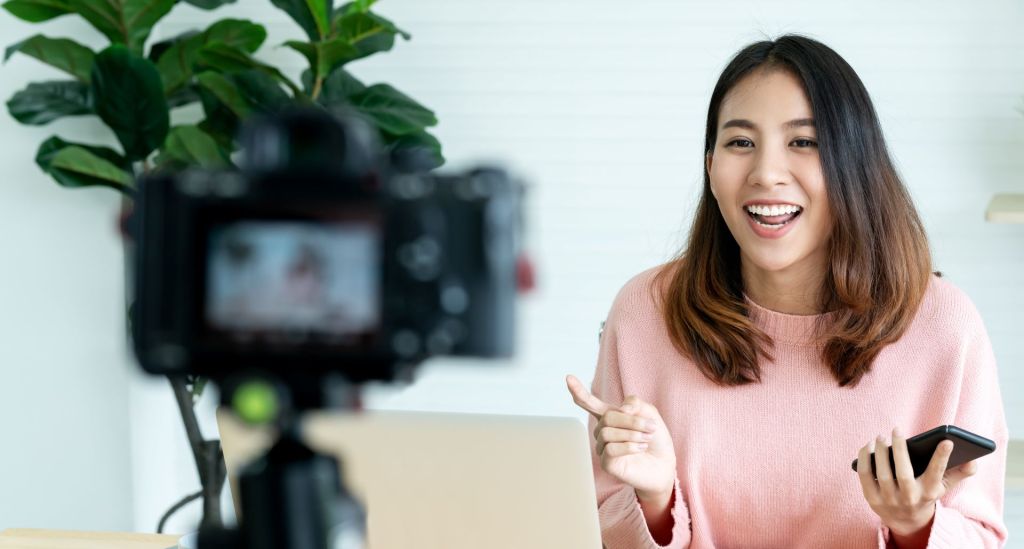 The TikTok feature comes on the heels of LinkedIn video integration. Employers create a job posting that they can supplement with a Video Intro. Then employers can invite qualified applicants to submit a Video Intro that answers up to two interview questions. These invitation-only videos expedite the hiring process by decreasing scheduled, live interviews.
LinkedIn reports that employers and candidates enjoy Video Intro. They find it so helpful that 70% of job posters reuse the features in subsequent job postings. About 80% of candidates opt for video responses.
Real estate professionals buy in
Real estate firms are investing in video postings and resumes. Downtown Apartment Co., a Chicago-based brokerage company, uses TikTok to modernize and diversify its recruiting practices.
"We just posted our first TikTok hiring video in which our agents and leaders share their thoughts about why DAC is a great place to work. We've already seen success using TikTok, so we're definitely interested in seeing how TikTok Resumes will work and how we might use it to enhance our recruiting efforts," said Ben Creamer, co-founder & managing broker at DAC.
Read the full story on TikTok resumes on Multi-Housing News.
Why post job openings and accept video resumes via social media?
Posting a job opening on social media meets applicants where they spend much of their time. In 2020, the average adult spent three hours a day on social media. Employers can reach prospects quite easily and in more creative and engaging ways than a conventional job posting.
Accepting video resumes via social media also gives employers a way to wrap the entire application process in their company culture. Conventional job postings require applicants to separately visit the company website. There, they may find a text mission statement amidst carefully positioned staff photos or stock images. They may then have to visit a company's social media pages separately.
When hiring via social media, applicants see a job posting amidst other company posts. They simply scroll to see company culture in action. The choice of platform, styling and messaging all present culture in centralized, easily consumable increments. The convenience of social media simply appeals to the new generation of applications.
The advantages of video resumes
Video resumes come with several advantages. Job openings that require client-facing soft skills are best served by accepting video resumes. Employers can see the prospect's level of confidence and comfort when in front of the public eye. It's also easier for applicants to let their personalities shine through.
"Oftentimes someone's personality can get lost with a traditional resume as everyone uses the same basic formula for a resume. TikTok Resumes literally brings an applicant's resume to life and you get a really great sense of their personality," explains Bekkah Doyle, senior search marketing specialist for Reach by RentCafe at Yardi in the interview with Multi-Housing News.
Additionally, any job that seeks the creative skills required by videos—videography, sound, hair and makeup, styling, postproduction work, etc.—combines the work of an interview and portfolio into one. A video resume showcases the talent and their talent in a short clip.
Disadvantages of video resumes
Discrimination is often cited as the biggest disadvantage of video resumes. In the past, applicants were often discouraged from putting their picture on a resume or curriculum vitae because of the perceived risk.
While the risk of discrimination is a factor, it is not unique to video resumes. Most jobs ultimately require an interview. In-person interviews are rarer during COVID-19. Interviews have shifted instead to video conferencing platforms such as Zoom and Microsoft Teams. Employers see and hear applicants, and the risk of bias and discrimination may never fade from feasibility.
Another disadvantage of video resumes is that they must be watched. A slew of tried-and-true programs scan electronic resumes seeking key phrases. The software helps employers home in on promising applicants. Such technology for video interviews is not widely tested and available.
A final consideration is the gray area between ones professional and personal online presence. While LinkedIn is largely professional networking, TikTok is not. The potential lack of professional tailoring may be exacerbated by the fact that TikTok does not have engagement restrictions. All content is always available to all users. Applicants may be hesitant to offer (and employers hesitant to receive) such easy access to their homemade content.
Both features are still too fresh to draw from large bodies of evidence. The advent and adaption of such features, however, indicates that online recruitment is becoming more creative. These options can help property managers find much-needed talent.
Discover best practices for remote onboarding in property management.