Tune In
By Joel Nelson on Nov 22, 2022 in News
Radio was once a premier source of information and entertainment. Starting in 1920 with the world's first commercial radio station in Pittsburgh, the medium grew to more than 44,000 stations worldwide 100 years later and reached 70% of the world's population by 2016, according to the United Nations.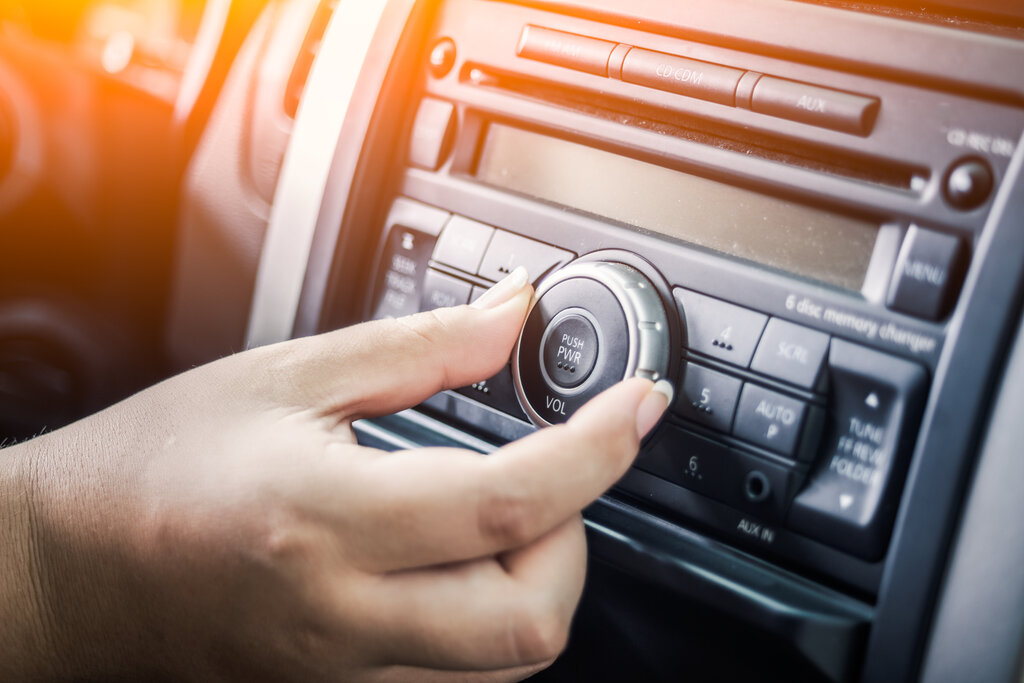 "From its conception, radio has had a profound impact on society. It is the vehicle that brought, and still brings, music from one culture to another, creating a curiosity for diversity and opportunities for so many less privileged artists. The connectivity and community support radio offers is incredible and consistent, even though how we do radio is ever-changing," says Jared Thompson, vice president of content for Blinder, an Auckland, New Zealand, communications and media tech firm.
Radio can provide a rallying point during pandemics, moments of national turmoil and natural disasters and as a vital source of news as local newspapers decline. In fact, a radio station's strongest asset is its connection to a community, says Donna Halper, an associate professor of communication and media studies at Lesley University: "Successful stations have relatable personalities who are plugged into the community. [They] are live and local as much as possible."
But radio is facing some stark challenges. Digital and on-demand formats, televisions, smartphones, tablets and computers have largely superseded it as a medium of choice. Platforms such as Spotify and Pandora give consumers access to the songs they want, with no commercials. Larry Miller, head of New York University's Steinhart Music Business Program, reported in 2017 that AM/FM radio was less influential than YouTube, Spotify and Pandora as a source of music discovery among music fans 12 to 24 years old.
Online listening continues to grow in almost every age demographic. Most new cars are connected to digital services, leaving AM/FM as just one of several audio options for drivers and passengers. And some home smart speaker systems don't even have an AM/FM antenna.
2020 was when "the in-car AM/FM radio hit the proverbial iceberg," says Derek Viita, a senior analyst with technology research firm Strategy Analytics Inc. "While radio still has unique advantages, the pandemic has only worked to increase the adoption of other media sources."
A need to adopt and adapt
So is radio becoming, as one consultant suggests, "an artifact of an older generation?" Many experts assert that radio can stay relevant if it adapts to changing tastes and technology. That means adopting digital infrastructure, adapting to non-linear channels and even delivering video content. After all, the medium still reaches more Americans every week than any other platform measured by The Nielsen Company.
Radio service providers can compete by embracing internet and mobile data services that let listeners personalize their experience in the car, when most out-of-home listening happens. As one example, apps can let out-of-town listeners connect to a local broadcast stream to follow a hometown game or other event.
As another example, NPR aims to make every feature story monthly, weekly and daily content on its website, social media, podcasts, broadcasts and video-on-demand platforms.
Digital disruption as a plus
"The story about the demise of radio is false," Halper asserts. Far from extinguishing radio, "digital disruption has enhanced our connection to our listeners and to our community. It has kept radio on its feet," argues an article posted by Leighton Broadcasting, which adds, "The thought that digital disruption has eroded 'traditional' media's reach and relevance is one of the biggest misconceptions about technology. Mobile apps, Alexa skills and social media have in fact expanded the reach and opportunity for engagement."
Jerry Del Colliano, a professor at New York University Steinhardt School, predicts that new opportunities for local ownership will arise as money-losing corporations divest from properties: "Local operators may be the salvation of radio. After the [giant conglomerate owners] are gone, the small owners who remain will be able to reinvent the industry."
Radio has been threatened before, by the advent of "talking pictures" in the 1920s, television in the 1940s and social media in the 2010s. It has become what radio producer N. Ramakrishnan describes as "the ultimate survivor, adapting itself to the tastes of the newer generations of listeners and absorbing newer technologies." Today, Leighton asserts, "the future of radio is brighter than most believe," for those willing to enhance their web presence and expand digital content. "Pay attention to the changes in mobile usage and keep tabs on how your audience is listening, and then find the way that radio fits in," the St. Cloud, Minn.-based radio station owner advises.
Managed properly, Halper says, "radio can still speak to today's audience," and if the industry invests in strong and compelling digital services, Miller says, it "can look forward to a robust future built on the strong foundation it already has in the marketplace leveraging the medium's great reach, habitual listenership, local presence and brands."
The platform's "capacity to keep people company and improve mood cannot be overestimated,"adds Graham Dixon, a media organization advisor and former head of radio for the European Broadcasting Union.