Tricon American Home
By Joel Nelson on Apr 16, 2015 in News
As part of a plan to scale its operations, Tricon American Homes wanted to replace several business systems with a single, integrated source of data whose automation and efficiency would let it grow its portfolio without adding overhead costs. The single-family rental home owner and management company executed this plan by imple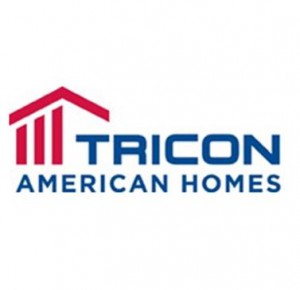 menting a single solution stack anchored by the Yardi Voyager® Residential property management and accounting platform and supplemented by the Yardi Marketing Suite™ and the Yardi Multifamily Suite™.
Tricon's competitive strategy takes hold the moment a prospective resident discovers a Tricon property through RentCafe™, Yardi's full online leasing and resident services solution. He or she can see the property's marketing website, view floor plans and complete the application online, including screening. RentCafe and the Yardi Marketing Suite reduce the application process to mere minutes, rather than the hours or days it takes when disconnected systems are involved, and prospect information is automatically entered into Yardi Voyager. Tricon also improved resident service by allowing online activities such as maintenance requests and payments through RentCafe's resident portal.
Additional Yardi Multifamily Suite products streamline other key business operations for Tricon. For example, Yardi Fixed Assets™ enables physical and financial monitoring of the company's major property assets through their complete lifecycle, from purchase order to final disposition. Yardi Inspection™ lets the company schedule and perform unit and property inspections.
Implementing Yardi Voyager and the full business suite of products has allowed Tricon to keep its business "clean," meaning there's a clear audit trail and the marketing and application process is user-friendly. Inefficient interfaces among systems have also been eliminated, electronic payments have been enabled, the procurement process has been centralized and maintenance schedules across the company have been streamlined.
"We are pleased that Tricon has selected Yardi as the platform to help improve its business," said Terri Dowen, senior vice president of sales for Yardi. "We have specifically developed our platform so that companies like Tricon can consolidate on a single business-wide system.
Tricon American Homes owns and manages a portfolio of more than 5,000 single-family rental homes in 11 major markets across the United States. The company's homes have all been professionally renovated to a high common standard and are located in desirable neighborhoods with a focus on access to major employment nodes and transit corridors. Tricon American Homes is majority owned by Tricon Capital Group Inc., an asset manager and principal investor focused on the residential real estate industry in North America with over $2 billion of assets under management. Since inception in 1988, Tricon has invested in real estate and development projects valued at over $13 billion. More information about Tricon is available at www.triconcapital.com and www.TriconAH.com.