Tracking Vaccinations
By Joel Nelson on Jan 25, 2021 in News
Helping residents receive COVID-19 vaccinations has become a critical task for senior living community operators. Fortunately, the Yardi EHR electronic health record system makes it easier to manage records associated with that effort.
A recently added feature of Yardi EHR is an infection surveillance and immunization dashboard that allows health care staff to document that a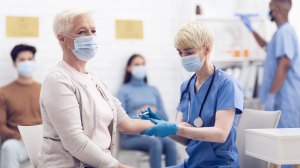 resident has received, declined or missed appointments for COVID-19 vaccinations. A newly added assessment allows clients to record any side effects exhibited by vaccine recipients. The assessments incorporate Centers for Disease Control and Prevention (CDC) guidelines for administering COVID-19 vaccines.
The third element of the dashboard allows facilities to identify residents who present symptoms consistent with COVID-19. The Symptom Tracker assessment sends an alert to the dashboard when such symptoms are documented. Staff can add indicators for other infectious diseases such as influenza, pneumonia and hepatitis, which will also populate the dashboard.
"These built-in assessments are much easier to navigate than custom tables and other manual methods," said Ray Elliott, vice president of senior living for Yardi. "Yardi EHR clients will be able to generate comprehensive vaccination reports for a single resident or an entire community with equal ease."
Yardi has dedicated special resources to help clients, communities and employees during the COVID-19 pandemic.