Tallest Passive House
By Erica Rascón on Mar 21, 2017 in News
New York will soon boast the world's tallest passive house building. Cornell Tech tower will break international records and set a new standard sustainable building.
Cornell Tech residential tower is a collaboration between Yardi client Related Companies, Hudson Companies, and Cornell Univer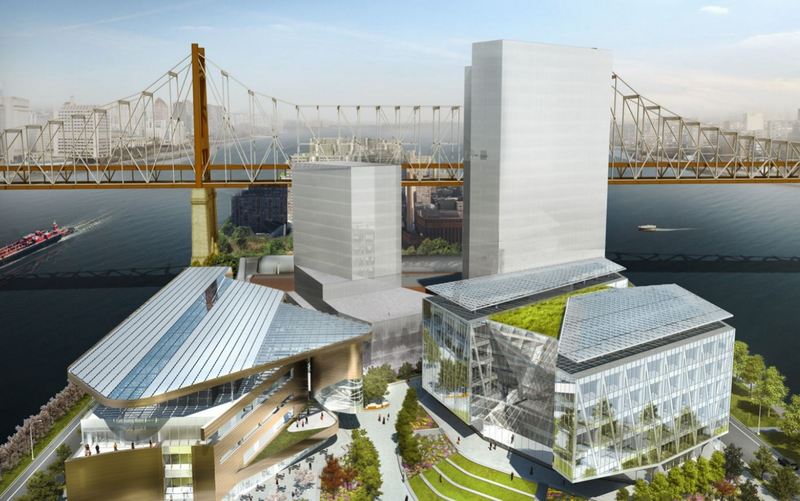 ty.
The residential high-rise broke ground in 2015. Upon completion this fall, it will stand 26 stories high and cover 270,000 square feet. It houses 356 rentals with floor plans ranging from studios to three-bedroom suites.
Amenities include a rooftop deck with city views, a lounge, gym, and bike room. To promote an atmosphere of learning, the site hosts numerous public spaces. These tech-ready meeting rooms encourage interaction between faculty and students.
The residential towers provide easy access to the East River tram and metropolitan subway. Both connect to Manhattan and its transit hubs.
Cornell Tech residential tower will be the tallest Passive House building in the world.
The Passive House, or passivhaus, design concept originated in Germany. It is a performance-based standard without dictated methods of construction.
Passive cooling techniques such as strategic shading, air circulation and ventilation techniques keep buildings comfortable in warm weather. In cool weather, the buildings make efficient use of the sun, insulation, internal heat sources and heat recovery.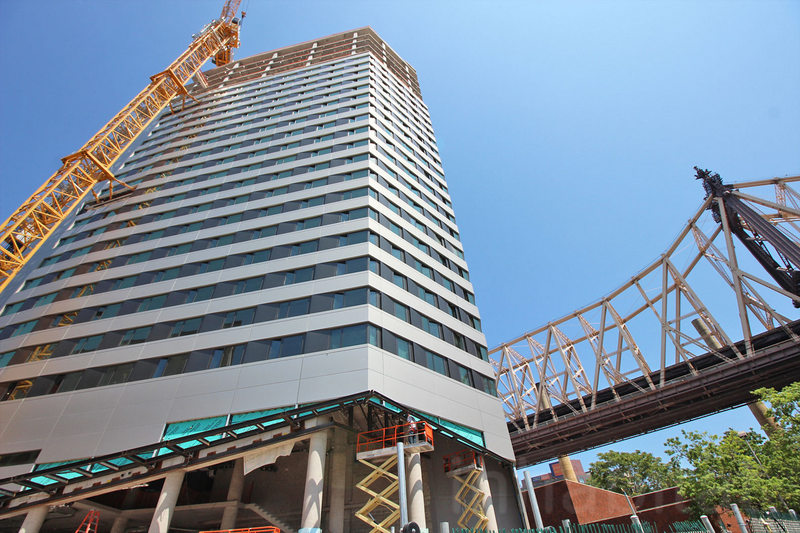 Passive House buildings rely less (or none at all) on conventional heating and cooling systems. Internationally, Passive House designs can operate using 60-90% less energy than conventional buildings.
"In thinking through the right type of building for a campus that honors innovation, one of the first things we came up with was Passive House construction, which could be a game-changer for the residential industry," says David Kramer, a principal at Hudson Companies during an interview with Planning Report.
It was after touring several large Passive House projects in Vienna that Kramer eagerly pursued the designed for Cornell Tech.
"Vienna reinforced that the Passive House world exists," explains Kramer. "It's not wild and crazy. If an Austrian bank could do an office building to Passive House construction, why couldn't we do it on the Cornell Tech campus?"
The tower will also receive at least a LEED Silver certification as well as NYSERDA ENERGY Star certifications.
The combined certifications are turning heads. The building is not notable expensive or time consuming when compared to buildings of similar size in the area. It holds solid financial backing by conservative firms. It offers a fine combination of luxury and practicality. In short, Cornell Tech is a seemingly typical New York construction.
"The premium is probably 5-6 percent," says Kramer. "There's also a little more brain damage—although, with each Passive House building, there's less."
The residential tower is a pinnacle for sustainable building in the US. If successful, the project will serve as a model for other large-scale projects. Cornell Tech challenges misconceptions about the affordability, ease, and practicality of green building.
Cornell Tech tower is the first phase of a larger project, Technion Campus on Roosevelt Island. The rest of the project is scheduled for completion in 2037. The complex will include two academic buildings and more than 2.5 acres of green space to be shared with the public.