Stable Investment
By Erica Rascón on Jul 27, 2020 in News
Through the best and the worst economic times, affordable housing has emerged as a stable sector. The demand for affordable housing continues to rise while creative private partnerships deliver fresh capital to fill the pipelines. With those conditions aligned, affordable housing is an investment that can weather turbulent times.
Enduring investments 
Multihousing News reports a continuing upward trajectory for affordable housing demand. The current pipeline is insufficient to fill the current need, and if recessionary conditions prevail, the demand for affordable housing will continue to drastically outpace supply.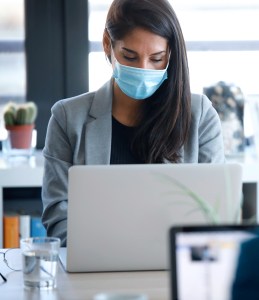 While demand may pique investors' interest, alone it is not enough. Affordable housing may prove to be more beneficial investment than other multifamily assets due to Section 8 vouchers. The rental housing assistance program creates a barrier of protection around privately-owned affordable properties. During tough economic times, Section 8 vouchers limit rent default rates in comparison to market rate housing.
The benefit of investing in affordable housing extends beyond ongoing demand and security against defaults. Affordable housing leaders are positioning themselves for longevity and stability.
Creative partnerships
Public-private partnerships are becoming more prevalent, offering creative solutions for funding, development and property management. Individual firms as well as municipalities have come to rely on public-private partnerships during the ebb and flow of economic trends.
Private firms are respected for their ability to complete projects while balancing quality and efficiency. Most commonly, private general contractors will use their connections to development and construction firms to complete projects for local governments.
There are, however, exceptions to this dynamic. Yardi client Conifer Realty forged an investment partnership with Belveron Partners that allows Conifer to develop, build, own and manage properties under one roof. Conifer's investment extends beyond a single project or portfolio to a company-level partnership that is a game-changer for the industry.
"Belveron resources take us to unlimited opportunity," says Conifer CEO Timothy Fournier. "The one piece that was missing with all that was the patient, education capital, and that's what the Belveron team bring to the table for us."
Read the full Conifer Realty and Belveron Partners collaboration story in Affordable Housing News.
Creating a legacy
Private investment is a relatively new source of capital for affordable housing. It leverages the benefits of private preservation equity while filling national demand. Partnerships like Conifer Realty and Belveron Partners, however, serve a greater industry-wide purpose that may provide added stability for investors.
Many early adapters of low-income housing tax credits (LIHTC) are reaching retirement just as the program that supported their companies approaches its own horizon. Affordable housing firms face unexplored terrain as leaders and LIHTC make an exit.
Although some leaders and programs retire, the fundamentals of the industry remain unchanged: affordable housing can be a profitable investment and the demand for affordable housing is expected to rise. Just how to meet that demand is up for grabs.
Private partnerships may just be the answer many companies seek. "We believe our partnership is a first of its kind and establishes a real solution for succession and continuity for other firms in our space," says Conifer Realty president Joan Hoover. "Not only is it exciting to be a part of this partnership at our company level, but to see something like this happening in our industry as well. It is the future in many ways."
A promising future
As demand for affordable housing continues to exceed supply and new partnerships make development more efficient, the future of affordable housing is a bright spot in a potentially turbulent real estate market. Investors interested in reliable opportunities are likely to find the stability and profitability they seek in the evolving affordable housing sector.