Sound Bites
By Joel Nelson on Jun 11, 2021 in News
Few effects of the pandemic were felt as immediately or universally as food consumption. Barren supermarket shelves, higher prices and social distancing edicts forced many consumers to develop new patterns for obtaining and preparing food.
According to results from a Consumer Reports survey published in January, about 80% of Americans made at least one change in the food they eat or the way they source or prepare it. People were snacking, stress eating and eating comfort foods more often, with 32% admitting they've gained weight (and 15% claiming to lose some). Another 22% said they were eating healthier than they were a year ago.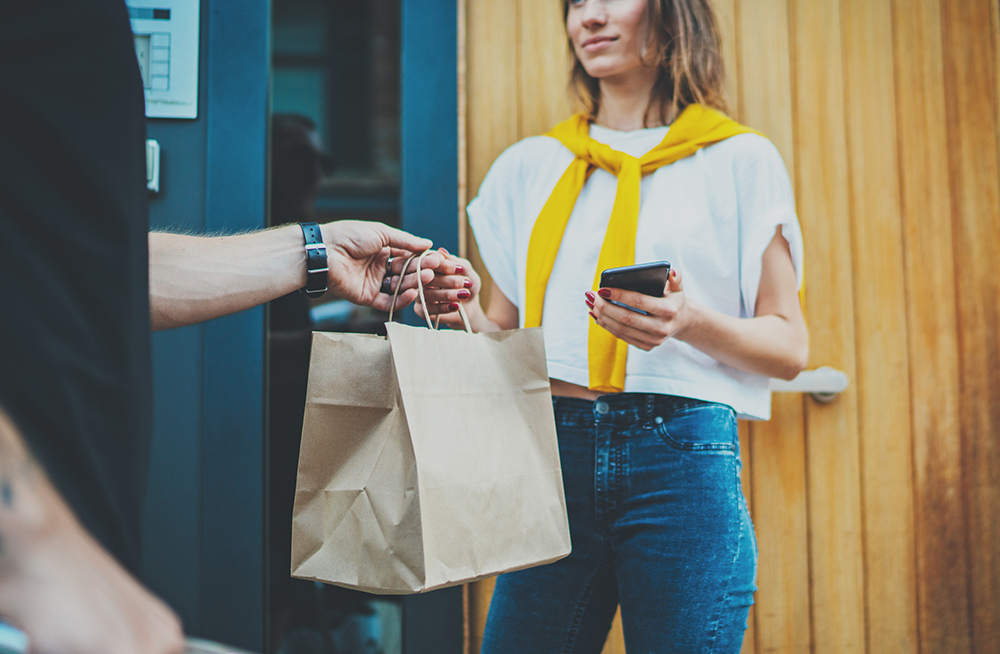 "When people have less structure in their day and more access to the kitchen, it leads to more snacking and nibbling," says Dr. Lisa Young, a nutrition and food studies expert at New York University.
Not to mention more ordering in.
Grubhub's most popular deliveries in 2020 were heavily weighted toward comfort food, with chicken occupying the top three spots (spicy sandwich, burrito bowl and wings), followed by waffle fries, cold brew coffee and steak quesadilla.
Home cooking heats up
The novelty of takeout might have worn thin by September, when sales and marketing agency Acosta reported that 35% of the population had developed a newfound passion for cooking. As the pandemic moved into 2021, Americans continued to cook more, with 71% saying they will continue to do so after the crisis ends. That could signify that home cooks have become more creative and confident in the kitchen, along with enjoying the benefits of saving money and eating healthier.
As the pandemic abates in some regions, consumers might choose to evaluate their diets and identify habits acquired during the pandemic that are worth keeping and which ones could be discarded. Although restaurants remain the centerpiece of the American dining culture, offering advantages of convenience and variety, eating at home offers multiple benefits as well: stimulation and engagement from sharing an experience with a partner or loved ones; healthier outcomes from stronger control of meal ingredients; more transparency into ingredient freshness and cooking facility cleanliness; opportunities to save time and money; the satisfaction of learning new skills and personalizing meal choices.
Such benefits can be extended by cooking extra portions and freezing the surplus, planning meals to require fewer supermarket trips, buying ingredients in bulk and even and growing your own food when possible.
And there are ROI considerations for maintaining home cooking – people will want to continue using waffle makers and other appliances that they bought during the pandemic, according to Ashley Lind, director of demand sciences at Conagra, whose brands include Marie Callender's, Birds Eye, Orville Redenbacher's Gourmet Popcorn and Duncan Hines.
"People are exploring," Krishnakumar Davey, president of strategic analytics for Chicago-based big data and predictive analytics provider IRI, said in December. "There is palate exploration, recipe exploration going on. We have documented all kinds of spicy sauces that have grown substantially. That is happening and a lot of Gen X and millennials have taken to cooking at home for the first time. So some of those habits will stick."
The Consumer Reports survey also found that the percentage of people using a food pantry or food bank rose from 12% in the year leading up to the pandemic to 19%. Read how Yardi supports food banks and other nonprofit organizations.