Yardi Community Investment
By Leah Etling on Oct 13, 2020 in Uncategorized
Yardi is navigating the COVID-19 crisis with the same philosophy that has guided the real estate technology leader for nearly four decades: prioritize take care of clients, employees and communities. The efforts continue a longstanding practice by the company to proactively help during times of unexpected need both nationally and worldwide, such as fires, hurricanes and other natural disasters.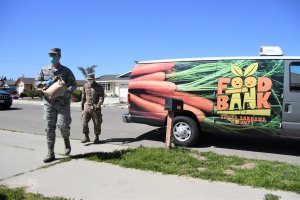 At home
In March, Yardi announced that the  company would commit $2 million to assist food banks and other non-profits throughout North America during the pandemic. Twenty-two organizations throughout the U.S. and Canada, all based in cities where Yardi has offices, received two rounds of donations. This was augmented with a third round, an additional $2 million, announced in mid-October.
Yardi's hometown of Santa Barbara received funds for its food bank, and Yardi also matched community donations of up to $50,000 when one of the organization's vehicles was wrecked while working on pandemic relief.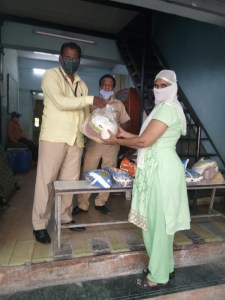 Abroad
With a global workforce that has grown to around 7,000 employees in more than 12 countries, Yardi's philanthropy has expanded as well. Among its international efforts is Yardi Vasti Vikas Prakalp (YVVP), a corporate social responsibility project in Pune, India, that supports NGOs and implements direct interventions in urban communities (vastis) of Pune city.
YVVP launched a pandemic response plan that included providing dry ration kits to over 2800 households, supplying masks, sanitizer and sanitary pads to those isolated in shelters, supporting sanitation workers who clean community toilet blocks, educating teachers and parents on coping strategies, and providing job retraining those who have lost employment.
Assisting the industry
In order to help the rental housing industry recover from the hardship caused by the pandemic and its economic fallout, Yardi provided $1 million to create the COVID-19 Rental Housing Support Initiative. Four associations who serve the rental housing industry, The Institute of Real Estate Management (IREM), National Apartment Association (NAA), National Multifamily Housing Council (NMHC) and National Association of Residential Property Managers (NARPM) are combining resources to develop a comprehensive strategy to ensure the long-term resiliency of the industry.
Continuing the charge
As 2020 nears its close, each Yardi office will make an annual selection of local non-profits to receive corporate grants. Food banks, homeless shelters, animal causes, arts and education organizations and more are often among the recipients. In 2020, it's certain that many of those selected will be focused on ongoing pandemic relief and recovery. As a company, Yardi will continue its collective corporate effort to support clients, employees and communities around the globe.