Shopping Malls Adapt
By Joel Nelson on Aug 22, 2022 in News
Shopping malls, which McKinsey has defined as "the heart and soul of communities, the foundation of retail economies and a social sanctuary for teenagers everywhere," have been under severe pressure from the proliferation of e-commerce and other forces.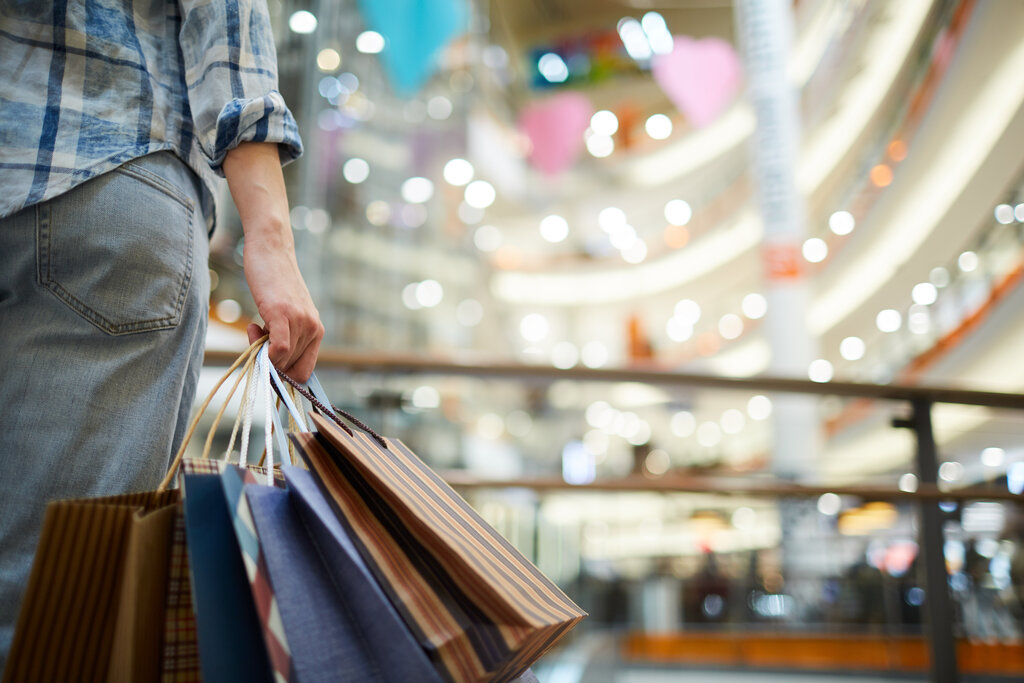 Although shutdowns and consumer reluctance to shop in person reduced average mall foot traffic by 90% at the pandemic's outset, COVID-19 isn't wholly to blame for the decline; it merely accelerated trends already in place. In 2014, McKinsey asserted the traditional mall as being "at a critical inflection point," with "a storm of global trends coming together at the same time to cause malls to change the role they play in people's lives." In the subsequent years, "the single biggest factor in the decline of foot traffic at shopping malls has been the rise of online shopping," says business content platform MarketScale.
A record 12,200 U.S. stores closed in 2020 and about 125 consumer goods and retail companies filed for bankruptcy that year, on top of almost 6,000 stores that closed in 2019. Though suburban foot traffic has nearly returned to 2019 levels, foot traffic at urban shopping centers and malls remains 16% below pre-pandemic levels. Traditional mall anchor tenants like Neiman Marcus and J.C. Penney declared bankruptcy recently and reduced their store presence, while gas prices, COVID-19 variant surges and supply chain issues further complicated the issue.
But while the challenges are undeniable, don't count the mall out as a preferred shopping venue just yet. Retail foot traffic rose 61% during Black Friday 2021 compared to the previous year, according to JLL, while average foot traffic was up 27% in January 2022 over January 2021. DigitalSignageToday reports that "industry experts believe the mall is ready for a comeback. It will look different, though, and leverage technology to create new experiences for shoppers."
Creating the all-important experience
So, what figures to be the new look for malls? Expect more of what McKinsey asserted in 2014: "No longer are they primarily about shopping. Now, when consumers visit malls, they are looking for experiences that go well beyond traditional shopping," and what PERE magazine noted two years later: "Dancing fountains, amusement park experiences and themed restaurants are almost as important to attracting footfall as an anchor tenant's spring clothing fashions or new video game boxes."
That means malls need to provide services, leisure and entertainment that can't be duplicated by online platforms with limitless product selection, price comparisons and 24/7 availability. Examples of mall shopping as a wider experience include the Village at the West Oaks in Houston, which transformed a Bed Bath and Beyond into Seismique, an interactive art museum. Luxury clothing retailer Canada Goose created an immersive brand experience at CF Sherway Gardens Mall in Toronto.
Attractions at other malls include ski slopes, go karts, balloon rides, bowling and billiards. Pop-up stores, showroom spaces and kiosks provide a sense of the unexpected. Primary and specialty care centers, labs and other health services established at malls during the pandemic could also become permanent fixtures.
Technology as the enabler
In-person shopping providers are leveraging technology to help their consumers engage the new range of mall experiences before, during and after a visit. "The smart use of technology can help support mall management's objectives to better align with what customers want and ensure safe and comfortable experiences during their visits," says Axis Communications, a Swedish firm specializing in business security technology.
For example, social media channels can be used to create buzz about new tenants, with segmented communication addressing different geographic or interest group communities. Retailers can transmit customized offers, gift ideas and other targeted advertisements with proprietary sites and apps based on real-time intelligence and location-based marketing. Sensors in parking lots can detect how many spots are available on each level and give visual indicators to drivers.
Other tech-driven experiences include:
Interactive kiosks that deliver product information and promotional messaging;
Smart touchscreens that could help keep shoppers in stores longer and buying more;
Interactive wayfinding that helps shoppers pick up items acquired through BOPIS (buy online, pick up in store);
Systems that combine digital signage and IoT sensors for queue management and emergency notifications;
Large digital video walls that deliver news, weather, ads and other content;
Augmented and virtual reality tech that lets customers digitally test products.
It seems operators have more than enough reason to anticipate a bright future if they're willing to provide new experiences and acquire the tech that enables them. "If I were to stake money on anything it would be retail-as-entertainment. That's the future. Retail has always been about collecting things, but retail moving into that seeking/entertainment/educational space is really the future," says Megan Welker, an innovation consulting director at EPAM Systems Inc., a digital transformation and product engineering company in Newtown, Pa.
Read how the Yardi Commercial Suite enables management of retail operations from a single connected solution.