Seniors' Tech Tuesdays
By Natalie Mahn on Oct 31, 2022 in Senior Living
We always keep an eye out for unique initiatives driven by our senior living clients. Lucky for us, those are never in short supply! Today we're featuring an inspiring program created by Pacifica Senior Living, Tech Tuesdays, which aims to help residents navigate technology (and find enjoyment through it, too).
Pacifica shared an entire blog post with all the details, but see below for a highlight: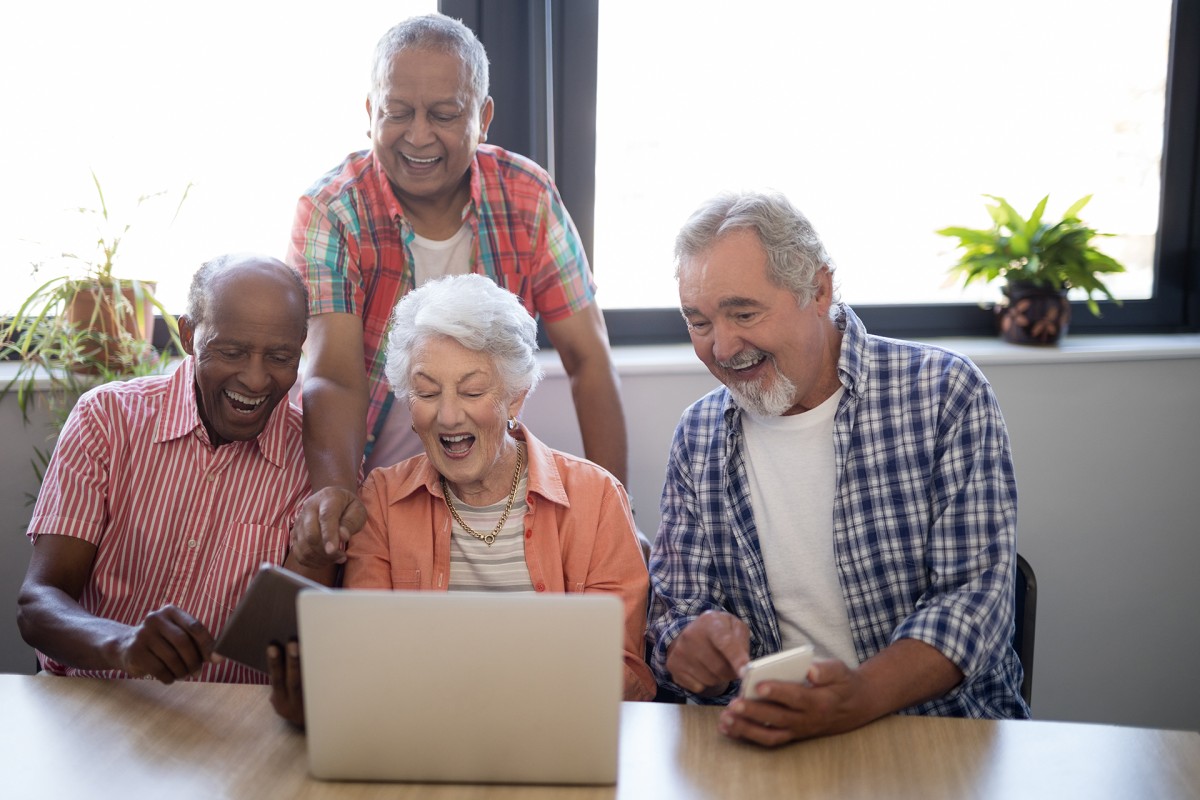 Pacifica's Tech Tuesdays
As Pacifica says, the world of technology is constantly growing. Seniors are exposed to more and more systems used to complete daily tasks, communicate with others and even find entertainment.
That's why Pacifica devotes Tuesdays to helping residents with any and all technology tasks, from operating video chats to social media platforms and telehealth visits. Another main driver for the program — Tech Tuesdays — is to help seniors learn the ins and outs of technology in an unintimidating environment. Residents are offered support with platforms like Zoom, Facetime and more.
In addition to assisting seniors with tech-related needs, Pacifica also encourages residents to find the fun in technology. Wii bowling, virtual reality adventures, you name it — residents have varying entertainment options each week.
So for Pacifica residents who may not feel tech savvy, this program offers an opportunity to learn something new, all while bonding with fellow residents and staff. How neat is that? Read more on Pacifica's Tech Tuesdays.
Learn about Pacifica
Pacifica Senior Living builds their communities with residents' lifestyles in mind. Offering personalized plans for each senior that comes through the door, Pacifica takes a customizable approach to care with options in independent living, assisted living and memory care.
We're proud to help Pacifica serve residents with our senior living solutions, including resident-facing platforms like RentCafe Senior Living. Learn more about how Yardi technology serves operators and their residents. Once again, shout out to Pacifica for their endearing program that helps residents live their best lives. Get more details on Pacifica's Tech Tuesdays.