Clearwater at Riverpark
By Natalie Mahn on Mar 30, 2022 in Senior Living
We love seeing our senior living clients earn recognition for their amazing communities, thoughtful amenities and dedication to residents. And we've got a special shoutout for Yardi client Clearwater Living, whose Riverpark community just earned an impressive accolade.
Congrats to Clearwater at Riverpark for being named a Showcase Community by Sodexo!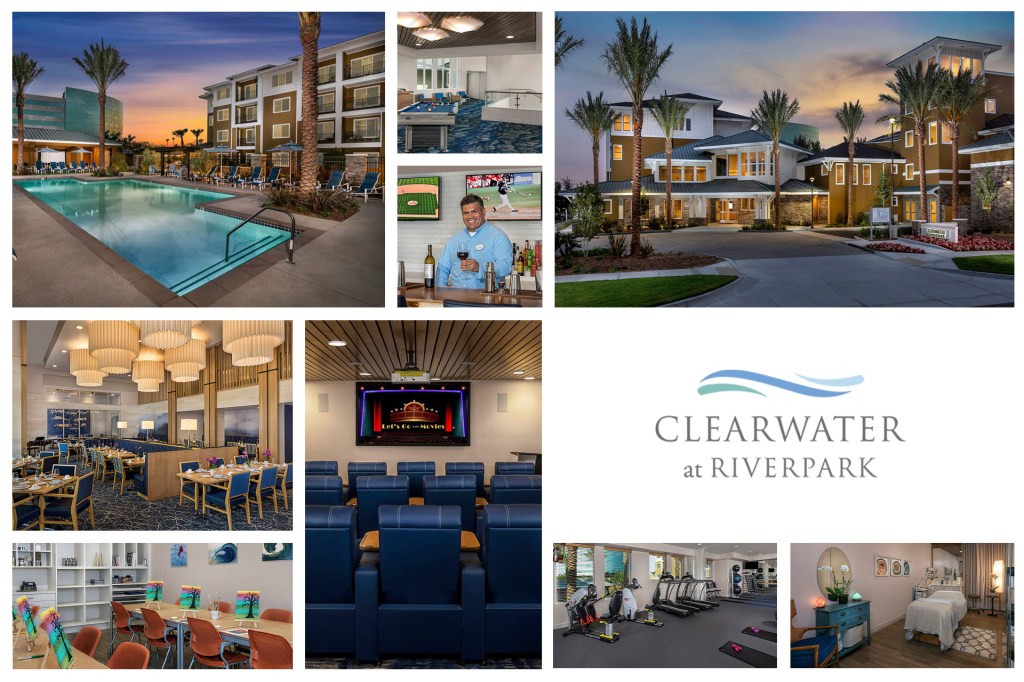 Clearwater at Riverpark named Showcase Community
Clearwater at Riverpark, a luxury independent senior living community in Oxnard, California offers abundant opportunities for an active and fulfilling lifestyle. And among their resort-style amenities is exceptional culinary experiences created by the community's professional chef.
That amenity certainly hasn't gone unnoticed, as Clearwater at Riverpark was recently named a Showcase Community by Sodexo, a global food service management company. The community was selected out of 600 senior living communities who partner with Sodexo — and is one of two California communities to receive the honor.
"Our Riverpark team strives to go above and beyond to deliver on Clearwater's philosophy of Empowered Living through impactful emotional, physical and social experiences in a stimulating and comfortable environment," said Danielle Morgan, president & chief operating officer at Clearwater Living. "We are honored to have been recognized by Sodexo for our joint commitment to provide delightful culinary experiences that feed both body and soul."
Each honoree community, including Clearwater at Riverpark, was chosen based on dining services, building services, safety, third party quality surveys, regulatory standards and more.
About Sodexo
Sodexo North America is part of a global Fortune 500 company. They're a leading provider of integrated food, facilities management and other services that enhance organizational performance, contribute to local communities and improve quality of life for millions of customers.
About Clearwater Living
Clearwater Living provides living experiences that celebrate individual relevance, from residents and their families to the company's family of associates. At Clearwater, every community includes cutting-edge technologies and care practices that work to improve residents' lives.
And trust us, Clearwater at Riverpark is an exceptional example of Clearwater's values. The state-of-the-art community defines a new age of senior living where residents receive the best care while accessing best-in-class amenities.
It's a pleasure to spotlight Clearwater's success and recognition as a Showcase Community. We're empowered from supporting clients like Clearwater with our senior living management software, connected on a single platform. From Yardi EHR to Senior IQ, Yardi tools help communities like Clearwater at Riverpark thrive.
Read more on Clearwater at Riverpark. And if you're looking for another read here on The Balance Sheet, check out this post on team Yardi's tour of Clearwater at Riverpark a few years back.