Changemakers 2023 Concludes
By Natalie Mahn on Sep 15, 2023 in Senior Living
It's a wrap on the 2023 Changemakers series, which we've proudly sponsored for the fifth year in a row. We're delighted to have joined Senior Housing News (SHN) throughout the series to present the class of honorees — nine in total — sharing their insightful interviews here on The Balance Sheet.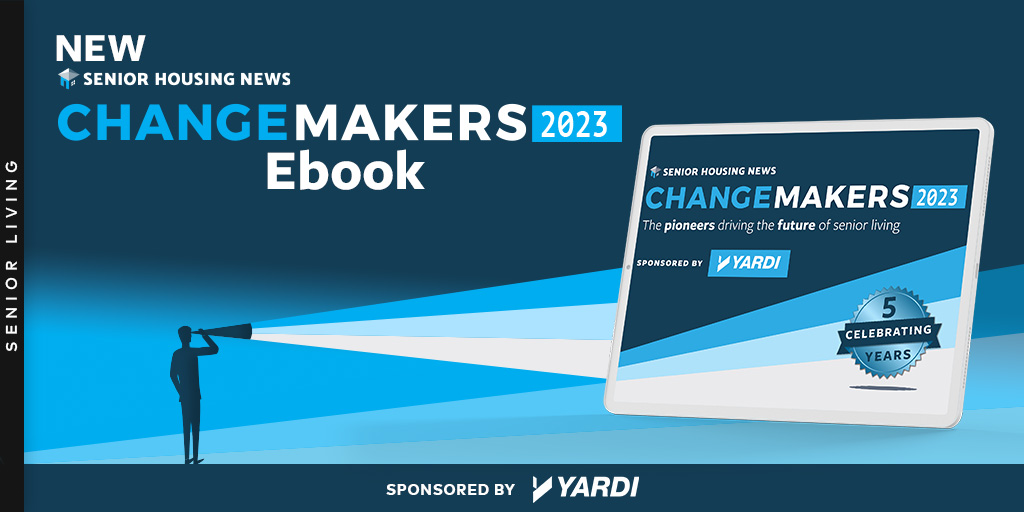 To mark the conclusion of the series, SHN released a compilation of exclusive interview excerpts in a brand-new ebook. You can download the ebook today to access unseen stories, insights and advice from each Changemaker.
Once again, congratulations to each and every Changemaker honoree — Yardi senior living clients included!
Yardi clients named 2023 Changemakers
With the ebook available now, it's only fitting we recognize our senior living clients for their interview contributions — and celebrate them for their role in this year's Changemakers series.
We're so pleased to congratulate:
About the series
As the senior living industry navigates ever-changing challenges, owners, operators and executives are breaking the status quo to adapt and evolve. Leaders have created leaner operations, improved efficiency and transformed the way they do business entirely through technology adoption. Through it all, they continue to push the boundaries of what it means to be industry leaders and visionaries.
Now sponsored by Yardi for the fifth consecutive year, the Changemakers series recognizes and celebrates the most innovative leaders in senior living today. Learn more about the annual interview series by SHN.
Read this year's Changemakers ebook
We hope you've enjoyed the Changemakers series to date — we've certainly enjoyed sharing each honoree's story with you. If you're ready for bonus insights from this year's Changemakers, explore the ebook.
If you have any questions about how Yardi supports operators with our dynamic senior living software — don't hesitate to schedule time to connect with us!