Honoring Earl Parker
By Natalie Mahn on Jul 20, 2023 in Senior Living
If you've been following this year's Changemakers series, sponsored by us and presented by Senior Housing News (SHN), you've seen the range of inspiring honorees recognized so far. Each leader has been selected based on their ability to spark innovation, drive positive change and strategize ways to make the senior living industry a better place.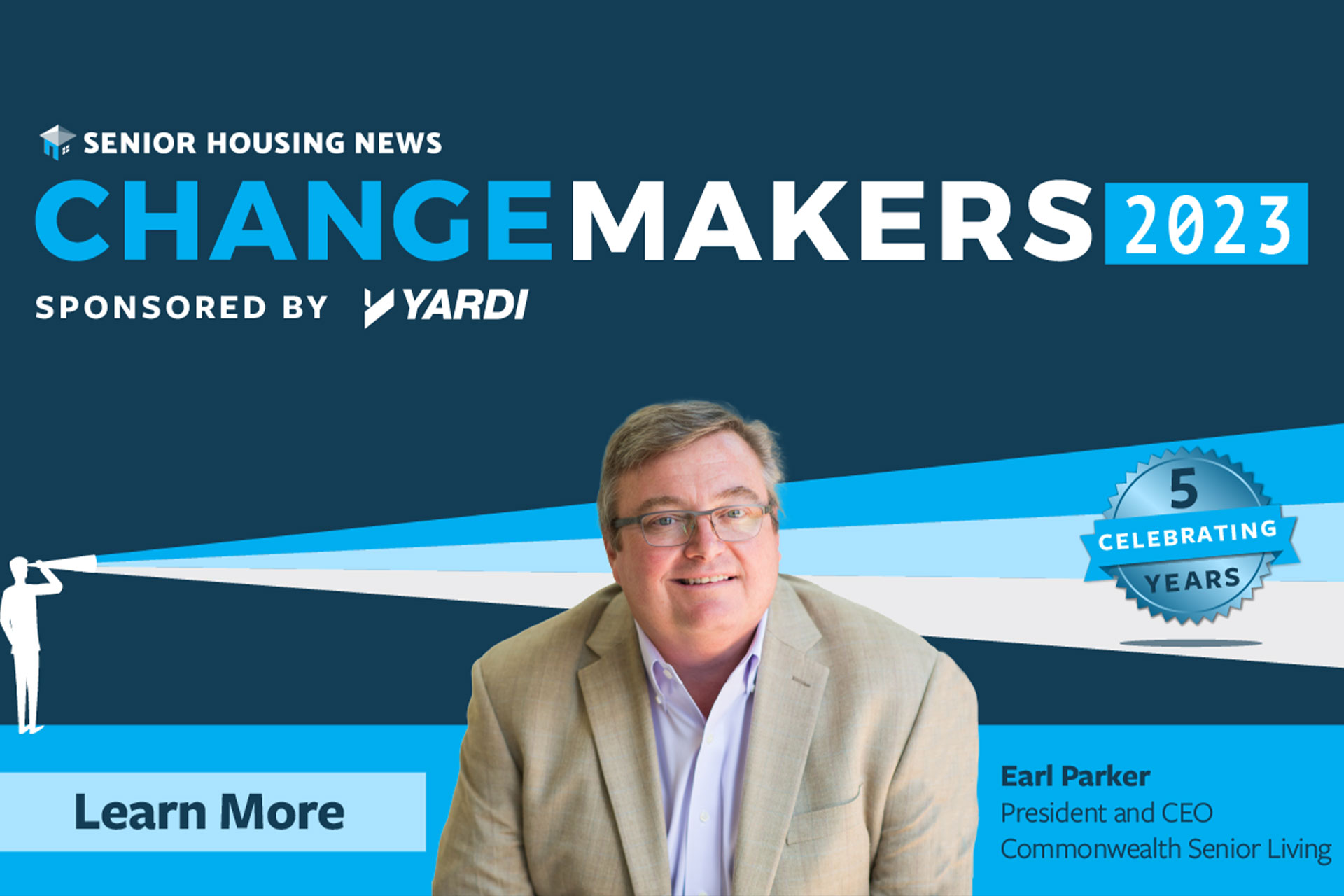 The next batch of three honorees is no different, which includes Earl Parker — an inspiring trailblazer and Yardi senior living client! We're excited to share a snapshot of his interview below.
Yardi client Earl Parker named 2023 Changemaker
Earl Parker is the CEO of Commonwealth Senior Living, a Virginia-based organization with 37 senior living communities to date. With three decades of experience in the industry, Parker knows how to pivot and grow in order to keep pace with the ever-evolving nature of senior living. And with that knowledge and expertise, he's reached innovative new heights during his time at Commonwealth.
In his thorough interview with SHN as part of the Changemakers series, Parker shares how he's leading important changes at Commonwealth today, and explains why he believes driving continuous improvement across their communities is essential.
SHN: Do you see yourself as a changemaker, and are you always excited to drive change?
Parker: My first response was, no, I don't see myself as that. My first reaction to that word, changemaker, is probably a dramatic, earth-shattering kind of change.
But as I gave more thought to it, I could see it. My first mentor when I started working in hotels was a GM who I'm still in touch with, and they introduced me to the concept of continuous quality improvement and it's been a key part of my life — work and personal — ever since then.
It's really a consistent leadership mindset that I have and try to bring to the organization, but it's really continually focused on how we can try to make our communities a better place to live and a better place to work. I try to spend a lot of my time digging in on that, and I believe that if we can stay focused on that as an organization, that we can't help but be successful.
It's a little bit of change every day, and ultimately that does create change. I certainly have changed a lot over the last 20-plus years.
SHN: As you look across the rest of the senior living industry, do you think that it's changing fast enough to keep up with the times?
Parker: I may seem like a contrarian based on what a lot of I read other people saying, but I think it is. I think the industry evolves along with the demand. The markets that we're in especially, we're regularly engaging our residents, their families, associates, prospects, and getting feedback.
I've been here at Commonwealth for 10 years, and there are many things that we've changed over the last 10 years: Dining, programming, physical plants, we've added hydroponic gardening, we've got a farm-to-table dining program, we're using virtual reality with seniors. We've got robust Wi-Fi in all of our communities for residents and families to take part of. We have quartz countertops and stainless steel appliances.
I think we have adapted and changed a lot over the last 10 years, and I think we'll have to continue to do it. I'm not really sure what's going on in San Francisco, or L.A., or New York City, but I think in the areas that we operate, we've changed a lot over the last 10 years, and I think we've got a product that's appealing to the seniors and their adult children that are here today.
We've all got to be responsible to continue to look at and monitor and evaluate where we think that demand is coming from in the future. As an industry, we've adapted pretty well. You could say the overall product looks and feels like it did 25 years ago, and the fact that we have apartments, and we provide care, and we provide dining, but I think the way that we do those things has changed dramatically. Again, I think it will continue to change as we go forward, but I think we're doing a pretty good job.
Read more about Earl Parker
To continue with his story and insights, read Earl Parker's full interview with SHN. If you'd like to chat with us about how we support clients like Commonwealth with our dynamic solutions in the Yardi Senior Living Suite, don't hesitate to reach out anytime!