Access Expert Insight
By Natalie Mahn on Sep 3, 2021 in Senior Living
Through the 2021 Changemakers series, a collaboration between Yardi and Senior Housing News (SHN), a group of dynamic trailblazers have been recognized for their unique strategies in senior living. We've learned how these leaders evoke change, navigate industry obstacles and ultimately, how they're shaping the future of senior living. In-depth interviews were conducted with each of them and delivered in batches by SHN this year.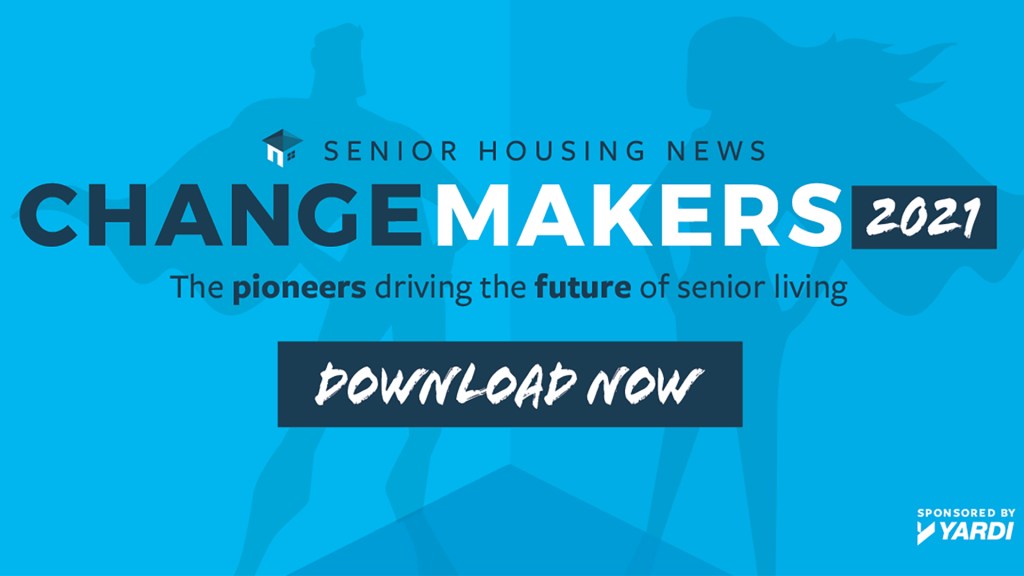 The interview series has now concluded, but SHN is releasing a special resource to mark the occasion. Explore this brand-new Changemakers ebook to access bonus excerpts from each leader's interview — packed with unshared insights, fresh pieces of advice and more.
In celebrating the ebook release, we're proud to highlight three Yardi clients from this year's Changemakers class. From pushing through unforeseen challenges and developing innovative strategies along the way, these industry pioneers have stories you don't want to miss.
Their creative perspectives are accessible in the ebook now. Keep reading to learn from:
Yardi is pleased to sponsor the Changemakers series for a third year and join SHN to spotlight exceptional leadership across senior living. We hope the interviews — and bonus insights from the ebook — inspire you to drive change in your own organizations.
Visit SHN to download the ebook. To learn how Yardi clients thrive with our single connected solution, explore the Senior Living Suite product page.