Senior Living Trends
By Elizabeth Cutright on Feb 14, 2017 in News
As the year begins and a new administration takes office, senior housing providers are ge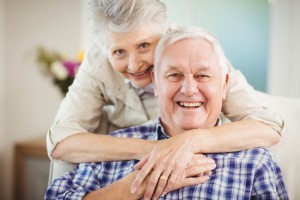 aring up for change. While a certain amount of anxiety is to be expected, according to George Yedinak from Senior Housing News, many of the developments that will take place over the next twelve months merely build upon preexisting circumstances.
"While operators, owners, and others will be reacting to possibly dramatic changes," he writes, "some senior living issues that have been top of mind for years show no signs of abating."
Occupancy and Oversupply
According to the National Investment Center for Seniors Housing and Care, nursing home occupancy remained flat through the end of 2016 even as the number of units in development continued to rise. That trend will likely continue across all types of senior care well into 2017. With the pool of potential residents unable to match supply, even well-established providers may find themselves "protecting their turf."
"New supply could affect everything from rents to marketing budgets and wages," writes Yedinak. "Developers looking to build, or buyers on the hunt for good opportunities, will feel even more pressure to judge the supply-demand forces in a given market."
Although consumer purchasing power has steadily increased over the last year, increasing pressure from new supply will undermine rent escalation. As a result, says Yedinak, any rent increases in competitive markets will likely hover around two to three percent rather than the standard three to four percent.
"Getting rents right will be even more of a balancing act than usual in 2017," he warns, adding that operators should be aware of the "steady drumbeat within the industry to cease discounting altogether and increase pricing transparency, to meet consumer expectations."
Staffing Shortfalls
For the last few years, workforce woes have plagued senior living providers who have struggled to fill vacancies from the boardroom to the nurses' station. Minimum wage increases and already tight labor markets are making it harder than ever to court top talent. While Yedinak admits anticipated adjustments to some Labor Department mandates – like expansion of overtime pay – could offer some relief, he's quick to point out that providers will need to be proactive if they want to lure, and retain, top talent. That means enhanced benefit packages and other employee-friendly initiatives.
"Expect the battle for top talent to be brutal and costly," predicts Yedinak. "The need for workers [is] only going to increase in the coming years."
"Forward-thinking providers will keep looking for creative ways to fill workforce gaps."
Data in Demand
Many senior living providers have been investing in technology for years, and according to Yedinak, they are finally starting to see those investments pay off, especially when it comes to data management. The ability to access information from all aspects of a community's operations – from accounting to medication management –allows providers to measure the effectiveness of their policies. These tech savvy providers are able to use data analytics to make more informed business management decisions. This translates into more effective sales and marketing strategies, improved budgeting and expense management, and more responsive and individually tailored care for residents.
"All of these metrics are working to help senior living providers become more efficient, and provide better care in an optimum way," writes Yedinak.
An EHR Future
For Yedinak, the adoption of electronic health records by many providers serves as a prime example of how technology is altering the landscape of senior healthcare. Tracking wellness data, including medication management and caregiver observations, helps providers improve operational efficiency and free staff to spend more time with patients. The result is a higher level of care with fewer errors and happier residents.
"By offering a consistent system to track resident health and wellness, the EHR is a one-stop shop for resident data," writes Yedinak.
"Measurement of all aspects of senior living is becoming paramount in today's competitive environment," he concludes.
Yardi's Senior Living Suite delivers an integrated software solution specifically designed for the senior living industry. From EHR to accounting, the Senior Living Suite increases staff efficiency, manages workflows and improves resident care services. Whether the challenge is occupancy, staffing or data management, the Senior Living Suite has the tools to help senior living providers navigate any challenges that lie ahead.
Learn more about how the Yardi Senior Living Suite.