Selling the Metaverse
By Yardi Blog Staff on Feb 9, 2022 in News
Yardi client Jones Lang LaSalle (JLL) is investing in the metaverse. The reality is as strange and beautiful as it sounds.
You've heard of the metaverse, but what is it?
In short, the metaverse is a virtual reality. It's an entire virtual world where people engage in the same activities as we do in the "real" world. It's like Second Life or The Sims in that it is a life simulation. But there are distinct differences between the metaverse and the games of the early 2000s: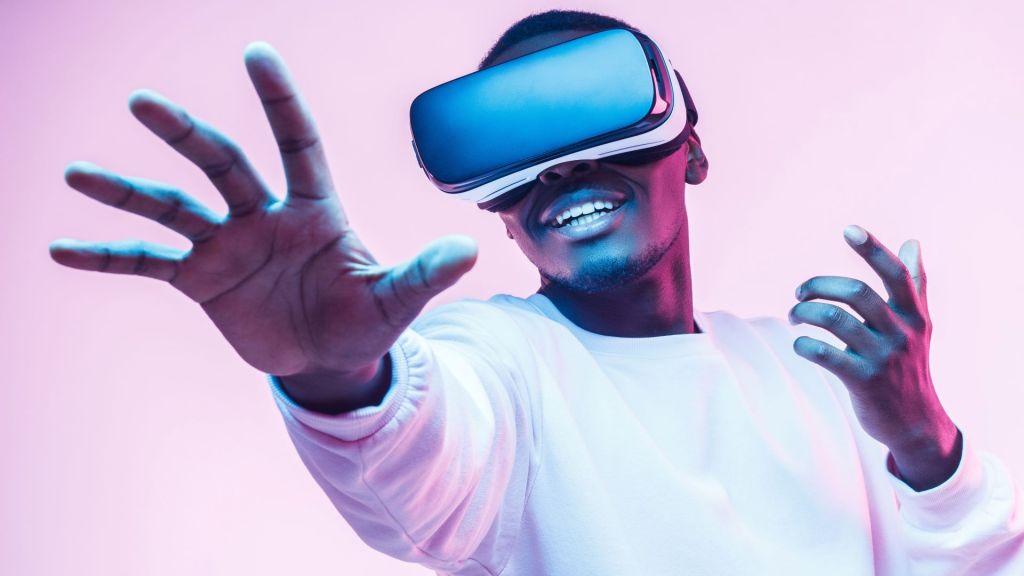 The metaverse is a more immersive experience. Rather than using a laptop, most participants engage via virtual reality (VR) devices that literally encase your skull.
The metaverse is interoperable. Information is exchanged between different systems (like the integration between Yardi Voyager and the Elevate suite). Rather than having Second Life and The Sims as two distinct worlds, the characters could interact with each other in the metaverse.
NFTs allow individuals and companies to "own" items in the metaverse. You can own everything from a unique masterpiece to real estate.
You can make (and spend) real money in the metaverse. This is where things get very interesting for companies like JLL.
The corporate world cashes in on the metaverse
While the metaverse is still fringe territory, CIOs across various industries are exploring its potential. For organizations like JLL, the proof on concept stage is an exciting frontier.
In an interview with The Wall Street Journal, commercial real estate services company JLL expressed interest in development within the metaverse. Edward Wagoner, CIO at JLL, said the company may use several different paths to invest in the metaverse.
The long-term value of commercial real estate in the digital realm is undetermined. But as a first step, JLL plans on "buying specific virtual locations within high traffic areas to test various scenarios," said Wagoner. Such test plots give the organization ideas of how marketing and services will work in the metaverse.
While that approach is on par with a commercial real estate company, its second approach demonstrates how the metaverse can give mundane routines a fresh start. JLL may explore using the metaverse as part of its hybrid work model. Remote work via the metaverse will supplement in-office arrangements.
JLL is not going into the metaverse alone. While technology plays a significant role in scalability at JLL, the company does not plan to develop metaverse tech on its own. JLL may invest in startups that help to "prototype and create these metaverse-related opportunities," reports Wagoner.
To boldly go where no one has gone before
Virtual reality is not a world that we will ever (easily or feasibly) visit. But in any space where humans interact, there are opportunities for businesses to engage with consumers. The metaverse is a growing media channel with a growing participant base. That means uncharted territory where all content can take a fresh twist.
Stay abreast of industry trends and insights on our News page.