Seeking New Routes
By Joel Nelson on Dec 10, 2021 in News
"This telework phenomenon has shown people that they don't have to be in the office all the time," notes Tim Lomax, research fellow at the Texas A&M Transportation Institute. That realization has prompted many people to rethink options for getting to work – or if it's necessary at all. Is a physical presence at work necessary, and if so, can commuting be made easier, more pleasant and environmentally conscious?
"Tele" might be a permanent prefix for a long time. A survey of Californians released by the University of Southern California in April, for example, reported that more than half of telecommuting workers want to keep working from home at least three days a week after the pandemic ends. Just 18% wanted to go back to in-person work every day, while 31% said they would be happy working from home five days a week. Some businesses, seeing no harm to their profitability from remote work, might allow telecommuting as a full-time option.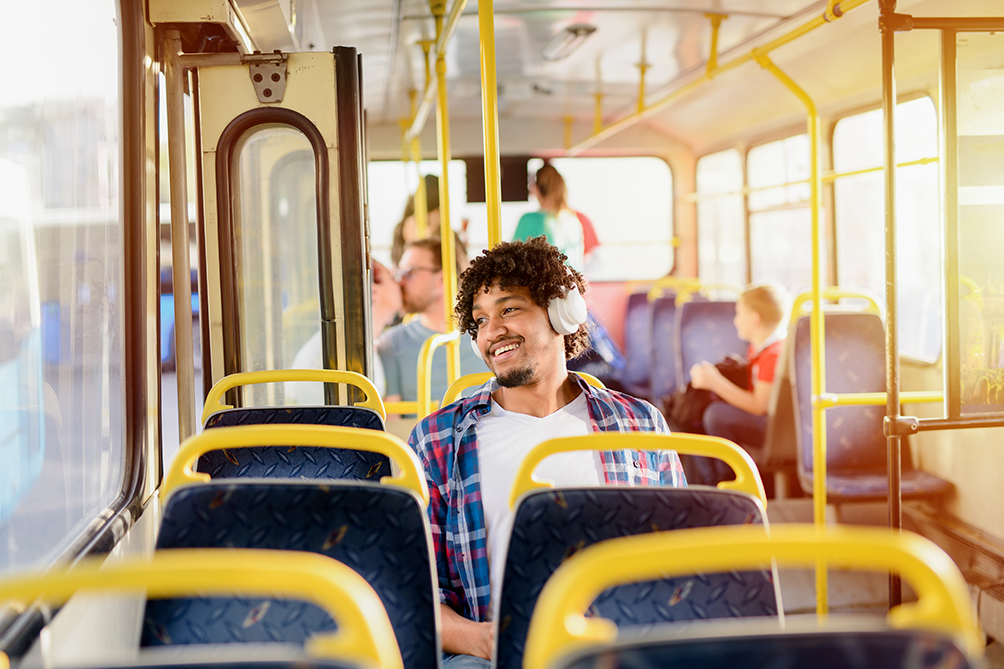 Looking at it from the employer's point of view, about 30% of respondents to a poll of more than 300 North American employers by global advisory firm Willis Towers Watson said they expect about 30% of their full-time employees to work from home in three years, up from 5% three years ago.
"Lots of [workers] want something in between their Zoom-based present — which has tested work-life boundaries and left many feeling isolated from their colleagues — and a full return to daily commuting that drained our time, energy and wallets," says Nico Savidge, reporting in the Marin Independent Journal.
But Lilac Nachum, a professor of international business at Baruch College, says that knowledge and innovation-based industries have the least to gain from working from home permanently because a significant amount of creativity, idea exchange and innovation is lost without face-to-face interaction.
"Considering that even the knowledge-based industries that work remotely need to bring people together, few industries can do well working entirely remotely," adds GreenBiz Group, a media and events company that focuses on sustainability and environmental issues.
"I think we're left with a small number of jobs that can effectively be implemented remotely, which means companies basically have to prepare, should prepare for returning to the office," Nachum concludes.
With a return to the office in some form increasingly likely, here are some ways to make trip there and back as pleasant as possible.
Vehicle sharing. It's not car-free, but it does save on vehicle expenses and lessen environmental impacts. Some cities have Zipcar and other car-sharing services. A mixed-mode option combines driving to transit stations and finishing the trip with public transit, walking or biking. Eliminating single-rider vehicles even occasionally can reduce commute-related greenhouse gas emissions and cut vehicle gas, insurance and maintenance costs. Keeping vehicles properly serviced, observing posted speed limits and instituting flexible schedules to avoid heavy commute times add to the benefits.
Biking. Route-planning sites can help you find the best commute and time estimate. Be sure to use bike lanes when available, keep your machine in shape, obey traffic laws, wear protective gear and use tail lights and reflective gear. Check if your employer offers bike parking and other incentives.
Public transportation. As with a bike commute, it's best to research your route and do a dry run if possible. Many people use extra time on bus or train commutes to plan their day, catch up on reading, listen to music or podcasts, get some work done or just relax.
Walking. This isn't possible for everybody due to weather, distance and other factors, but it's a great for a low-stress commute and exercise.
With the aid of smartphones, Wi-Fi, headphones, tablets and smarter cars, commute time can be put to good use. "Commutes are no longer downtime, it's productivity time," said Mitchell Moss, director of the Rudin Center for Transportation Policy and Management at New York University, quoted in the New York Times.
Read how Yardi commits to fighting climate change and protecting public health through energy efficiency as an ENERGY STAR® Partner of the Year Sustained Excellence Award winner.