Return to Office
By Joel Nelson on Dec 24, 2022 in News
"When will it happen?" That question often arises in discussions of employees returning to the office when COVID-19 fully subsides. But as the third anniversary of the pandemic's onset approaches, that question might be superseded by two others: "Do employers want their employees to return?" and "Do employees want to return?"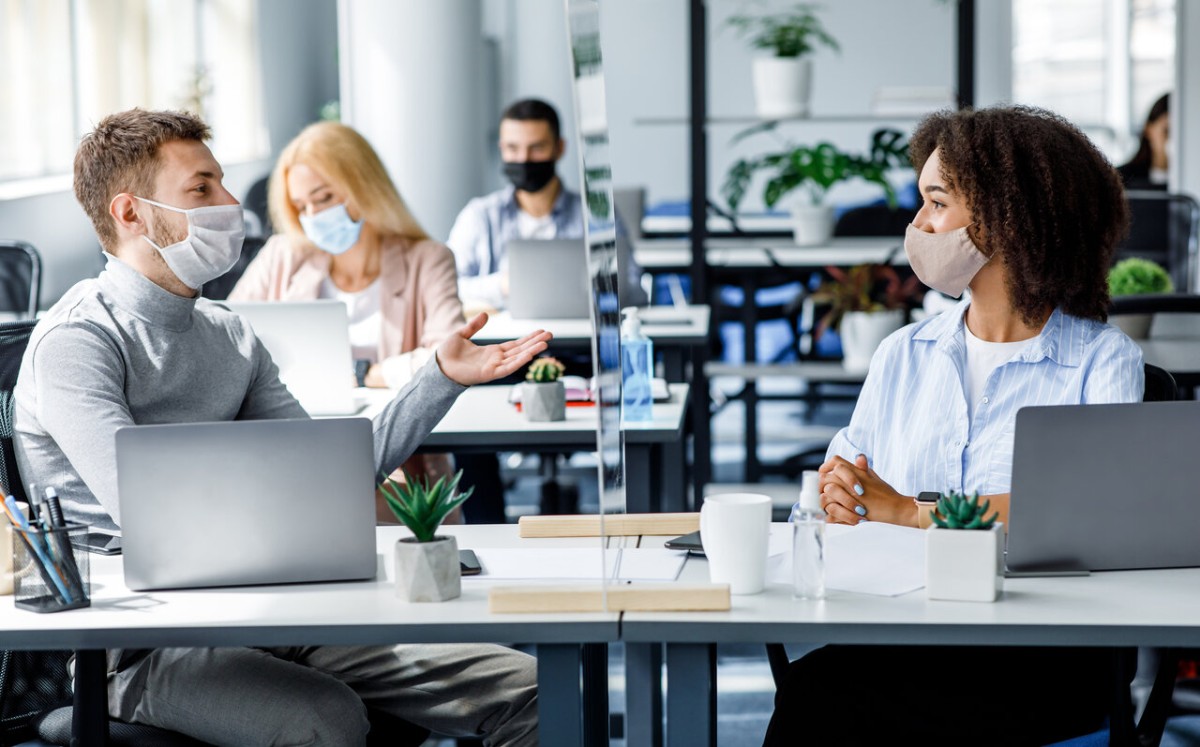 A Gallup survey in June 2022 that indicated 60% of fully remote workers would be "extremely likely" to look for other opportunities if their employer decided not to offer remote work at least some of the time.
Meanwhile, some employers have made it clear that they want employees back for the career-building, mentorship and institutional knowledge creation that in-person interaction facilitates. Others want to make use of their investments in campuses and facilities. Also, in the case of the securities industry and others, it's easier to execute compliance, legal, risk, audit and regulatory obligations onsite rather than remotely.
"During these times of the pandemic, sense of belonging has been broken. The workplace enables that sense of belonging," says Gia Ganesh, vice president of people and culture at Florence Healthcare, a clinical trial software provider in Atlanta.
But many employees have grown accustomed to working from home, with family obligations, high gas prices, automobile maintenance and lingering COVID cases all weighing against spending 40 hours weekly in the office, even factoring in the socialization opportunities.
"Employees really want flexibility and choice over where, when and how to work. They don't want to be told: 'You need to be here on these days.' They want to be able to choose," Ryan Luby, associate partner at McKinsey & Company, told CNN.
Hybrid work as an alternative
Fifty-two percent of respondents to a CBRE survey in June 2022 intend to reduce their office space over the next three years, mostly to eliminate space they expect to be freed up by remote work and more efficient use. Another 39% say they plan to expand their office portfolios over that period, mostly because of hiring and business growth.
Many corporate observers believe that hybrid arrangements, with work split between home and employer offices, enable a satisfactory work-life balance, with technology the link that connects workers to their colleagues and customers. Successfully implementing an "anywhere, anytime model," says London Business School professor Lynda Gratton, starts with "identifying key jobs and tasks" to "determine what the drivers of productivity and performance are for each, and think about the arrangements that would serve them best."
Gratton adds, "Engage employees in the process, using a combination of surveys, personas, and interviews to understand what they really want and need," and "communicate broadly so that at every stage of your journey everybody understands how hybrid arrangements will enhance rather than deplete their productivity. Train leaders in the management of hybrid teams and invest in the tools of coordination that will help your teams align their schedules."
Accommodation, compromise crucial to transition
If employers want their employees back, they "need to think through what, exactly, they want to accomplish by bringing people back, why, and be transparent with their employees," says Elise Freedman, a workforce transformation practice leader with Korn Ferry. "That starts with answering 'What is the role of the office, and how do we get our most effective work done?'"
"Your culture is going to rise or fall depending on how your managers implement [a return-to-office plan] with employees," adds Jared Sparato, a Microsoft vice president. "It's about getting people back to a shared headspace of what work will look like in the coming months and being transparent about what employees versus leadership expect so there's no surprises."
Other observers are adopting a wait-and-see attitude regarding the future of work, including CBRE real estate broker Jeff Pion, who told the Los Angeles Times in July, "I think we're in the second inning of this. Companies are still trying to figure out what's best for them."
Tech as a liberating factor
"Improvements in technology have been gradually liberating workers from the need to be at their desks for years, but remote work forced by the pandemic accelerated the push away from assigned seating," the Los Angeles Times reported in July 2022. Going forward, "technology may hold keys to making the office more appealing."
Such technology includes a Yardi solution that provides an all-in-one platform for operating, marketing and developing a coworking business or shared workspace.