Reinventing Aluminum
By Anca Gagiuc on Oct 10, 2018 in News, Technology
Two of the world's aluminum giants—Alcoa Corp. and Rio Tinto Aluminum—have announced a revolutionary process to make green aluminum, and we're not talking colors here. Instead, the joint venture has come up with a new smelting method that produces oxygen instead of direct greenhouse gas emissions.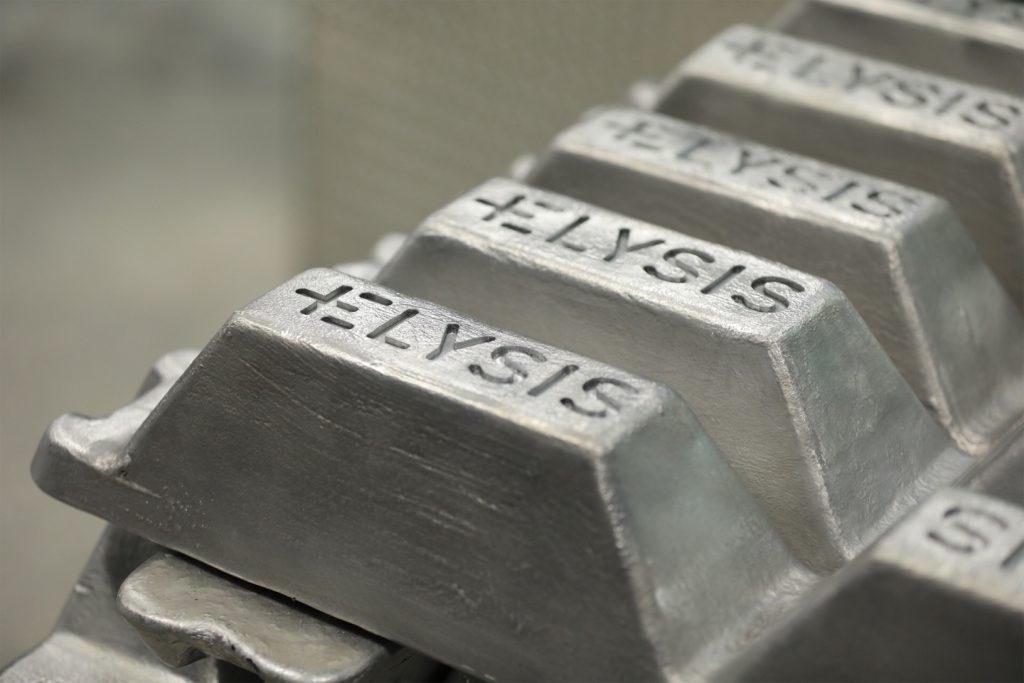 The project is called Elysis—a reference to the process at the center of aluminum smelting, the electrolysis of alumina. It will be based in Montreal and plans to make this revolutionary method commercially available by 2024. Aside from the environment friendly feature,, the technology is also expected to reduce costs by roughly 15 percent.
Apple has partnered with the two companies, and the Governments of Canada and Quebec, to collectively invest a combined $147 million to future research and development. The research and development phase of the technology has spanned decades. Apple joined in 2015 when three of its engineers—Brian Lynch, Jim Yurko and Katie Sassaman—went in search of a cleaner, better way of mass producing aluminum.
Aluminum, also known as solid electricity, has been mass produced the same way since 1886, having Alcoa's founder, Charles Hall as a trail blazer. A strong electrical current is applied to alumina (refined from bauxite) which removes oxygen. In Hall's experiments as in today's largest smelters, there is a carbon material that burns during the process, producing greenhouse gases.
The new method replaces that carbon with an advanced conducive material. Instead of carbon dioxide, it releases oxygen. This major discovery promised a huge environmental impact.
To speed things up, Alcoa realized they needed a partner. Here Apple played a big role: David Tom, Maziar Brumand and Sean Camacho of Apple's business development department introduced Rio Tinto to Alcoa.
What follows that meeting is history unfolding. The future looks greener thanks to Tinto's strong worldwide presence and extensive experience in smelting technology development and international sales and commercialization combined with Alcoa's long history in the field plus its patent-pending tech.
In the next phase, Rio Tinto will scale the technology to produce it in higher volumes. If fully developed and implemented, this new method could eliminate direct greenhouse gas emissions from the smelting process around the world.
"This is a revolutionary smelting process that can deliver a significant reduction in carbon emissions," Rio executive Jean-Sebastien Jacques said in the company statement. "It builds on the key role aluminum has to play in driving human progress, by making products infinitely recyclable, stronger, lighter and more fuel efficient."
Prime Minister Justin Trudeau added, "Today's announcement will create and maintain thousands of jobs for Canadians, significantly reduce Canada's carbon footprint, and further strengthen the aluminium industry in North America. It is a truly historic day for the aluminum industry – and for all Canadian aluminum workers–who play such an important role in our economy and our country's future."