Reimagine Staff Resources
By Mike Sederholm on Mar 22, 2022 in News
Attracting top talent and retaining valuable employees is a top priority for many organizations, including those in the affordable housing industry.
As economic systems evolve during the recovery from the COVID-19 pandemic, affordable housing providers have an opportunity to rethink what to expect from their onsite workers. Many are finding that this is a great time to change their strategy and improve the services they offer to prospects and residents.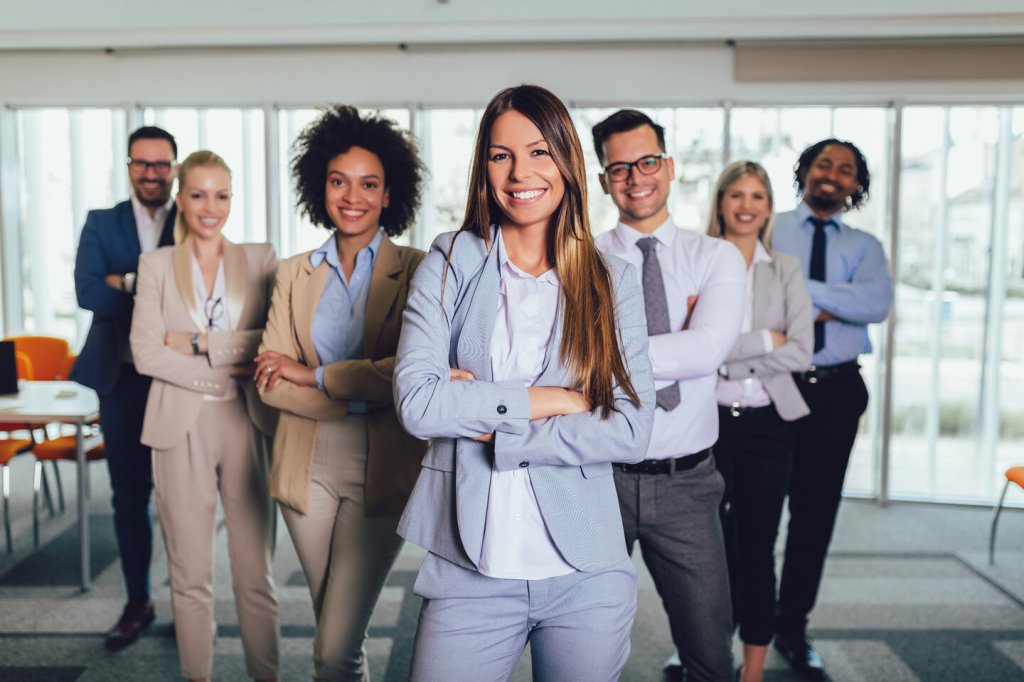 Ready for a look at what the makeup of your onsite staff and compliance team could be? Here are 5 ideas to consider:
1. Prioritize Customer Service
Safe and healthy communities start with your onsite team placing the highest priority on resident services. Hire onsite workers for their property management skills and leave the complexity of compliance to a dedicated team of experts. And don't neglect your investment in technology, today's workforce expects the right set of tools to do the job.
"Property management is a hard job, and affordable housing compliance makes things even more complicated. The next generation of property managers can only be comfortable with a certain level of technology in place to help them be successful. The old ways of paperwork, phone calls and in-person meetings just aren't an option moving forward," says Anna DiSabato, vice president of Dunlap and Magee in Phoenix, Arizona.
2. Outsource Compliance Work
Speaking of compliance experts, Yardi RightSource offers scalable services that fit your specific needs. Affordable housing providers that use Yardi Voyager can securely send data to RightSource and get:
Fast file reviews and audits with guaranteed response times
Full-service certifications and recertifications
Automated forms management for programs across the country
Dunlap and Magee is in its final stages of implementing Yardi RightSource and is already seeing measurable results. With RightSource, they see file audits complete within 24 hours and can have fully approved, move-in ready tenants usually within five days of initial contact.
3. Solve Compliance Challenges
Is there a particular affordable housing compliance challenge that your organization can't seem to fully resolve? Or, is there a new initiative or affordable housing program your team is taking on? Yardi RightSource can help with consulting and training services built on decades of combined affordable housing experience.
4. Boost Institutional Knowledge
People want to work for an employer that can make them more valuable, and offering top-notch training is a great way to make it happen. By elevating employee knowledge, affordable housing professionals not only become more knowledgeable, and promotable but also are able to demand higher wages. While that may sound like a cost to employers, you can also look at it as a great way to attract top talent and inspire less experienced team members to grow.
Create an employee university with Yardi Aspire, Yardi's comprehensive learning management platform. Aspire includes customizable online coursework that covers every major real estate management industry, including affordable housing. With Aspire you can assign tracks of courses, view learning metrics, make company announcements and more.
5. Get More from Remote Workers
Enduring the challenges of COVID-19 taught us that it's possible, and not too much of a challenge, to keep business processes moving even as workers transitioned to remote workspaces. Developing technologies for affordable housing are helping to make remote workers and contactless service delivery more effective.
Yardi mobile solutions streamline payment processing, procurement, compliance workflows, resident communication and more.
RentCafe Affordable Housing has changed traditionally paper-based affordable housing applications into online forms that can be completed and worked on 24/7 from most handheld devices and personal computers. Affordable housing applicants use RentCafe to search for a unit, submit documentation of eligibility, work with case workers to qualify and complete the leasing process without coming in for multiple in-person meetings in an office space.
Yardi Procure to Pay and Payment Processing are perfect solutions for accounting departments that need remote access. Procure to Pay enables online shopping for property supplies with fast and easy workflows to approve invoices and make electronic payments. Yardi Payment Processing includes a full-service option that not only scans incoming checks and electronic payments for viewing on the Yardi Voyager cloud-based dashboard, but also automatically deposits funds and updates your chart of accounts. There's no need to push paper any longer in accounting.
Get it All from One Source
Want these benefits without the difficulty of implementing and integrating separate pieces of technology? Take a look at the Yardi Affordable Housing Suite! You'll discover how a single, connected solution can help you reimagine how affordable housing teams gain efficiency, improve the lives of residents, and reduce the cost and complexity of compliance.