RedPeak is Red Hot
By Leah Etling on Feb 19, 2013 in News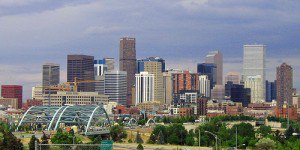 Millennial renters want to live in urban neighborhoods with personality, ideally ones that are walkable, bikeable, and have shopping, service and entertainment amenities within a few blocks. Their desire for apartments in hip and up-and-coming city sectors is influencing multifamily development trends around the nation.
An intensely local focus can be part of a great business plan as well as a way to meet consumer demand, and such an approach is serving Denver-based RedPeak Properties exceptionally well as the company grows in the city's most popular neighborhoods. Not only is RedPeak solely focused on offering exceptional apartment experiences in the Denver area, but they are targeting the red-hot market for walkable urban neighborhoods, which are all the rage with young Colorado apartment renters. Apartment occupancy in Denver is at an 11-year high, and the city is a national leader in rent growth.
Yardi client RedPeak celebrated its 10 year anniversary in 2012, and the company's 15 multifamily properties will be joined by two new developments built from the ground up, as well as a renovation of a historic Denver hotel, in the next 12-24 months.
To help meet the Denver demand for urban housing with fun things to do nearby, currently under construction in uptown Denver is RedPeak's One City Block project (rendering, left), a mixed-use community with 302 apartment units that will encompass an entire city block. Sidewalk level retail encompasses 9,800 square feet, with tenants yet to be announced, but the commercial leases are in high demand.
Residents will enjoy views of the city and the Rocky Mountains from one of four uniquely themed rooftop decks, and the project is being constructed according to Silver LEED certification standards. A second mixed-use project with 150 apartments, Highland Square, is planned for the popular West Highland neighborhood.
"Our owners are from Colorado, they love Colorado, and we want to continue to expand in the best markets in Denver. But there are no plans to branch off into other markets, which makes our company special. We're owned, managed, and operated right here in Denver," said Allison Moledo, Director of Training and Recruiting for RedPeak.
That intense local focus played a big part in the creation of the new RedPeak Urban Living Team, a cohort of residential services professionals who are not only experts at property management, leasing and maintenance, but know the ins and outs of Denver and its neighborhoods like locals – because they are.
"We have nine communities all in hip urban Denver markets, and we have an amazing group of individuals who are the key demographic and understand the market. They are from Denver, live and breathe Denver, and know the ins and outs. They know all the hot spots to send people to," Moledo said.
The team will eventually be working from offices at the historic Burnsley Hotel, which RedPeak closed on in late 2012 and will convert back to its original use – apartments. In addition to their work leasing, maintaining and overseeing apartment communities, they'll be able to give the best insight into where a prospective resident might want to live, and answer questions like "Where is the nearest Whole Foods?" or "Will there be a decent nightlife scene in walking distance?" The service will be especially valuable for residents moving to Denver for the first time.
It's not just an innovative and sustainable approach to growth that makes this Colorado company a standout. They also let daring charity fundraisers rappel down the side of their flagship building, 1600 Glenarm Place, a 31-story residential high rise in downtown Denver.
Last year, the Denver "Over the Edge" event raised $293,000 for the Cancer League of Colorado, the most of any event of its kind (Over the Edge takes place nationally, with each event benefiting a different charity). Moledo was among the RedPeak team members who signed a serious liability waiver and bravely harnessed up for the heart-dropping descent.
"It was terrifying. I'm not going to sugarcoat it. I thought it sounded really good until the day of," she said. Each participant must raise or contribute $1,000 toward the cause, and Moledo pushed past her fear with the knowledge that she was helping a friend with cancer.
Other RedPeak community service activities include employee involvement with the Family Homestead housing program. Team members gather to perform home repair, cleaning and upkeep work for homeless families working toward stability and in need of emergency or transitional place to stay. It's a lot less glamorous than falling off the side of a high-rise, but also makes a big difference for a good cause.
With a focus on not only contributing to the community but building a strong team of employees, Moledo told us that RedPeak is a great place to work. With just over 100 employees today, the company plans to double in size in the next three to five years.
"Recruiting is one of the most important things we do at RedPeak. When I'm recruiting for a position, I'm looking at not just the candidates' ability to accomplish the hard skills of the position, but equally important to me is that this person fits into our culture, and that I feel they're going to make the right decisions for our customer. We're always thinking of memorable experiences and how we can exceed expectations for our customers."