Poll Results
By Erica Rascón on May 21, 2021 in News
Want real feedback on multifamily performance? We've got you covered with new poll data from a recent NAA virtual event.
The April NAA Digital Studio, presented by Yardi, explored the theme of "Stronger NOI in 2021: Where do we grow from here?" Experts from leading multifamily companies across the country discussed how COVID-19 impacted the real estate industry and, more specifically, apartment management.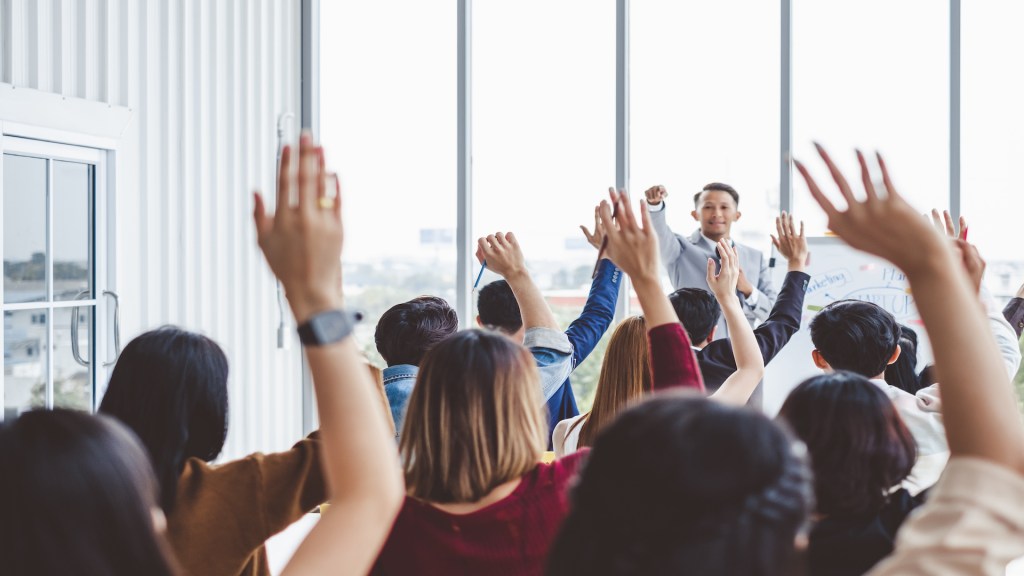 Esther Bonardi, vice president of marketing at Yardi, moderated the interactive session, "React, Respond & Relate." In this unique approach to a roundtable discussion, the group answered 10 questions in 10 minutes. Each poll revealed the impact of COVID on their organization. Attendees then had the opportunities to discuss the effects, their new practices and future goals.
Attendees saw where they stood in relation to their peers and discovered actionable items to help strengthen their organizations.
Here is what we discovered
Digital Studio attendees represent a balanced mix of properties across major metros, mid-sized cities, suburbs and small towns. In the past year, 39% of attendees reported steady rental rates. About 33% saw an increase in rent rates, but the increase was not as substantial as in previous years.
Interestingly, 31% of respondents noted an increase in occupancy in the last 12 months and 31% said that occupancy remained about the same. Only 19% saw decreased occupancy.
The polls showed a vast majority of respondents (72%) experienced higher delinquencies than in past years. To handle the higher-than-normal quantity of late or missed payments, 26% of respondents piloted or adopted rent deferment and repayment technologies.
Combined, those topics address the largest concerns on respondents' minds. Polls reveal that 38% of respondents feel protecting and improving NOI was the biggest challenge frequently on their minds. As runner up, 25% were concerned with decreasing delinquencies.
A snapshot of the new normal
Everything has changed, though some changes have been easier to navigate than others. Most participants noticed the biggest changes in marketing and leasing at their sites.
Staff mastered several new technologies in the past year. Some technologies facilitated social distancing while others streamlined and centralized office processes.
48% of attendees adopted virtual and self-guided tours
Nearly 40% of respondents centralized bill payments and other property accounting
29% centralized procurement
New technology requires additional training and a new perspective. Most participants agreed that the most challenging shift in the leasing journey has been training leasing agents to deliver personalized services to prospects who take self-guided and virtual tours. Similarly, agents had to implement new strategies to manage increased leads and follow-ups from the new wave of digital communication.
Improved communication among the benefits
Bonardi, a professed lover of silver-linings, encouraged attendees to consider their own personal silver linings. About 15% of respondents report that adopted technologies, such as chatbots and other AI, had improved communication with prospects and residents. The 24/7/365 availability of AI services offered greater convenience for users and staff.
Communities also implemented self-services features such as online leasing, online bill pay and work orders. Technology empowered residents to complete day-to-day tasks when and where it was convenient to them. By going paperless, leasing office staff received relief from mundane tasks such as data entry and filing. They had more time to nurture relationships with prospects and residents, which was essential given the challenging year.
Read how you can answer every renter question, every time with an AI-powered bot.